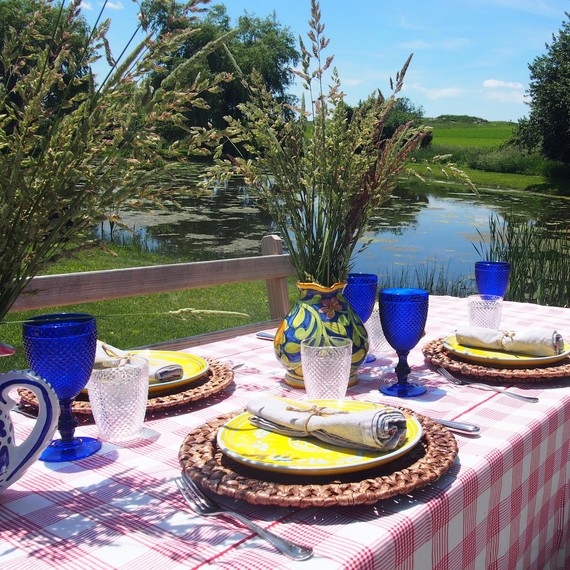 Use Bright Colors
Go bold! You're celebrating the warm weather and sunshine, so use a tablecloth that is equally as vibrant as your mood.
Accessorize
I think of setting the table as getting dressed. I tend to wear a lot of accessories, and I set the table in much the same way -- in my opinion, you can never have too many beautiful things on the table. Pile the table with lots of layers -- plate chargers, beautiful silverware, colorful napkins...but keep it functional and easy.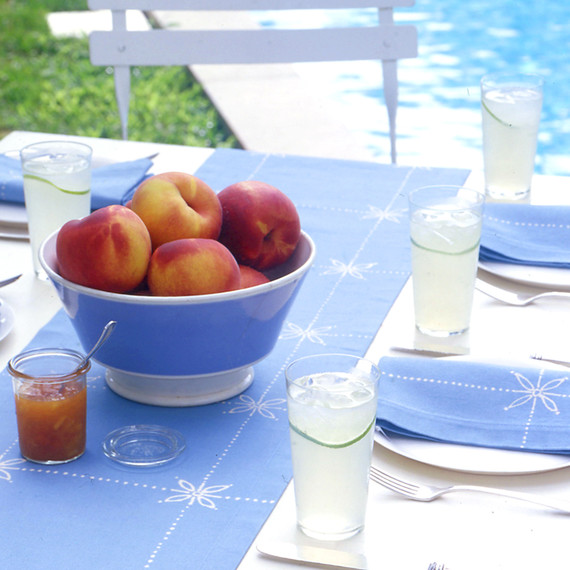 Keep It Casual
Outdoor gatherings do not have to be formal. The beauty about entertaining in your garden or patio is that guests can feel relaxed. The centerpiece you set atop the table should reflect that sense of ease. Grab some wildflowers from the garden and arrange them casually.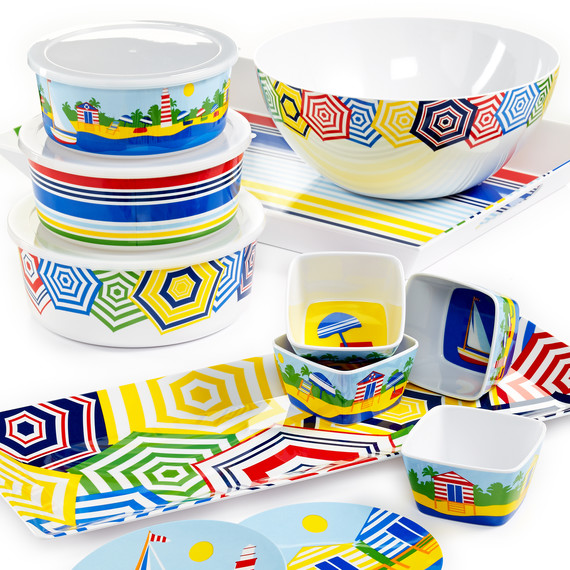 Use Reusable Dinnerware
I normally am not an advocate for plastic plates and utensils, but entertaining outside by the pool calls for durable dinnerware. I recommend using reusable acrylic dinnerware, like these.
Fill Up Pitchers
Who wants to keep running back and forth to refill glasses with sangria? I never use pitchers as much as I do when entertaining outside and suggest you do too.
Watch the video below for tips on outdoor lighting!