If you're short on time and ideas, don't panic! We have just the thing for you....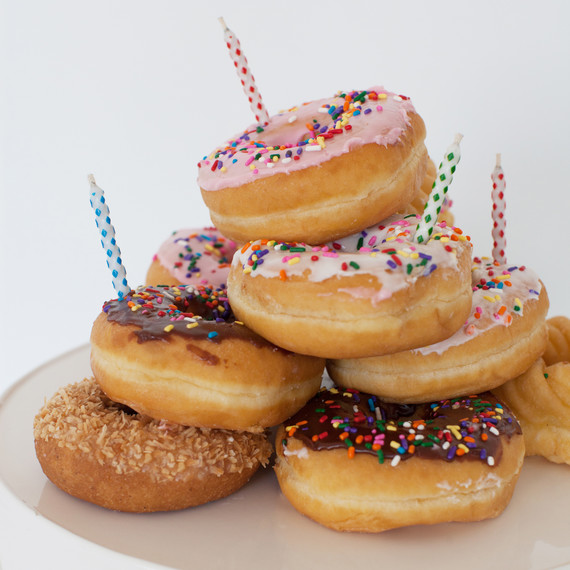 A towering, delicious pile of America's favorite bakery item!
Not only will it surprise your guests, your children or your best friends, but everyone will love it because everyone loves doughnuts (right?).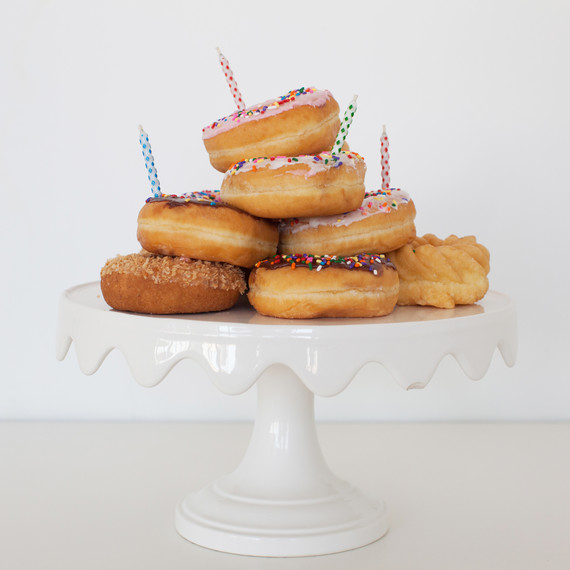 To make this towering tasty treat, get an assortment of doughnuts from your local bakery (we used one dozen) and stack them high on a cake stand. You can use any variety of doughnuts, but the frosted and sprinkled kind look extra festive. If you are going for height, utilize wooden grill skewers to hold it all together.
Stack them high, or stack them low. But whatever you do, don't forget the candles!
Watch the video below for more quick dessert ideas!