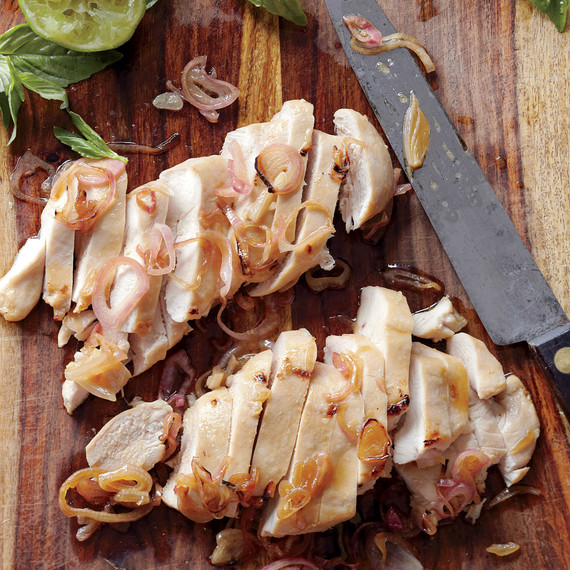 How to Freeze Chicken
Avoid freezer burn by making sure none of the chicken's surface is exposed to air. Wrap it tightly in butcher paper (waxy side in), and then in plastic wrap or aluminum foil. Alternatively, put it in zip-top freezer bags and squeeze out all the air before sealing.
Save money by buying the family-size packs of chicken breasts, legs, or thighs when they're on sale, and then wrap the pieces individually or layer them between sheets of parchment paper to keep them from sticking together when they freeze. This way, you can just take out as much as you need for your next meal -- and individual pieces thaw more quickly than one big mass.
How to Thaw Chicken
Thawing in the refrigerator is best -- allow about eight hours per pound of chicken. In other words, if you pull the chicken out of the freezer in the morning and stash in the fridge, it should be thawed and ready to cook by the time you get home from work.
In a hurry? You can speed up the thawing process by placing the frozen chicken pieces in a resealable plastic bag. Put the bag in a bowl of cold water, and place a weighted plate on top to keep submerged; plan on about a half hour per pound (change water after 30 minutes).
Ready to get cooking?
Get inspired by our favorite Chicken Breast Recipes; try our Chicken Leg and Thigh Recipes; our Chicken Salad Recipes; cook a Pasta Recipe with Chicken; make a Chicken Casserole, and of course you want to Grill Chicken!