I adore a good dinner party -- especially when it's potluck style and everyone shows up with different dishes. It's less stressful to throw a dinner when family or friends contribute. Plus, it frees up time to focus on making the dish you are contributing extra special. As I always say: better to do one thing well than several things subpar.

Unfortunately, there are several times where I am running behind and just scrambling to get ready. So I thought I'd share a few quick and easy dessert ideas to bring to a dinner party when you are in a pinch, but still want to bring your A game.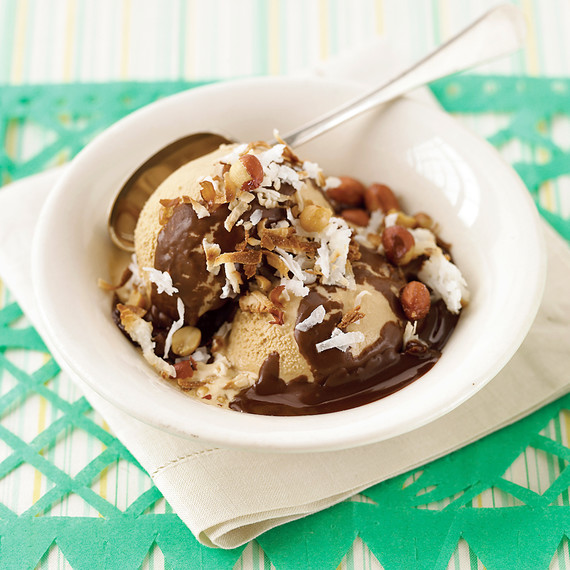 Ice Cream Sundaes
You just can't go wrong with this one. Buy local premium ice cream -- here in Northern California, my go-to brands are Three Twins and McConnell's Fine Ice Cream. Serve your ice cream with a few fun toppings, such as caramelized bananas, roasted nuts, coconut flakes, crushed cookies, and so on. Choose toppings that will pair well with your ice cream flavors. For example, McConnell's has this amazing peppermint-flavored ice cream that I love to top with crushed peppermint and chocolate sauce. Yes, I know it's pretty holiday-themed, but I enjoy it all year long because it's quite a delicious combo.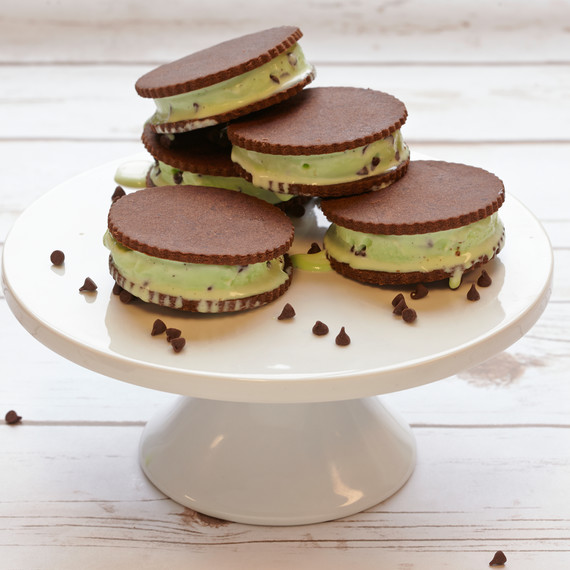 Ice Cream Sandwiches
This almost feels like cheating, but I promise you folks will be raving about these! Go to your favorite local gluten-free bakery and buy a few dozen cookies, and buy some good quality ice cream. When you arrive at the dinner party, scoop, sandwich, and serve. I brought this to a BBQ recently and people were so excited that I felt kind of guilty for receiving so many compliments.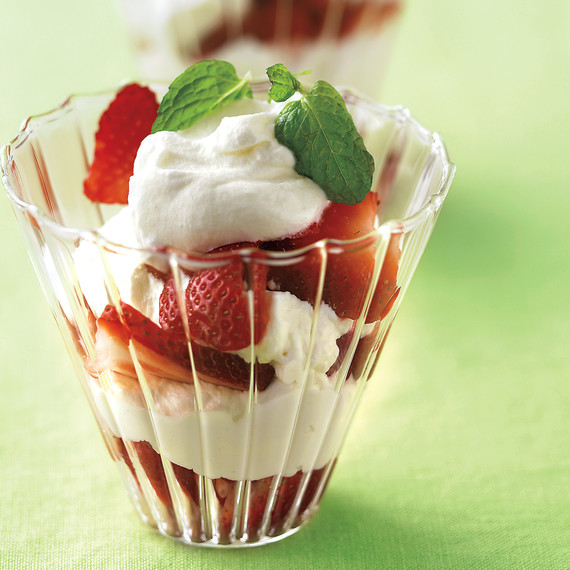 Strawberries and Fresh Whipped Cream
Crazy simple, but it's definitely one of my top summer recipes. Buy beautifully ripe strawberries, preferably from a farmer's market, and some heavy cream. At the dinner party, wash and place the strawberries into an appropriately beautiful bowl or dish that showcases their natural beauty. Then shake up some whipped cream -- yes, shake! Simple, seasonal, and sweet.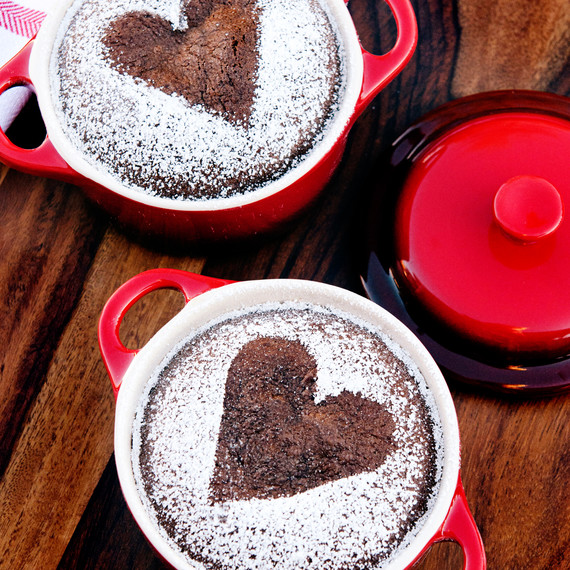 Gluten-Free Lava Cakes
I usually have a bag or two of Cup4Cup brownie mix lying around (unsurprisingly). If I am in a pinch but have 30 minutes to prepare something, my number-one go-to crowd-pleaser dessert is gluten-free lava cakes using the Cup4Cup brownie mix. They're super easy to make, and who doesn't love a molten-chocolate lava cake? If you're feeling extra fancy, scoop vanilla ice cream on top of the warm cake and finish it off with Martha's Salted Caramel Sauce.


No matter what, remember that dinners and potluck parties are supposed to be fun, not stressful! Don't overthink what you are bringing. When in doubt, stick with the classics -- desserts that everyone grew up eating -- and enjoy!
Watch the video below for more delicious inspiration!