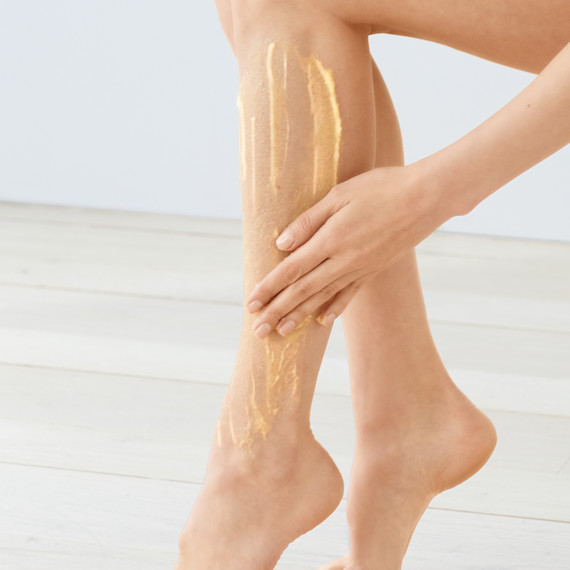 Step 1: Exfoliate
Slough away dead cells (and any old self-tanner) with an oil-free body scrub. Pay close attention to your elbows, knees, ankles, and heels.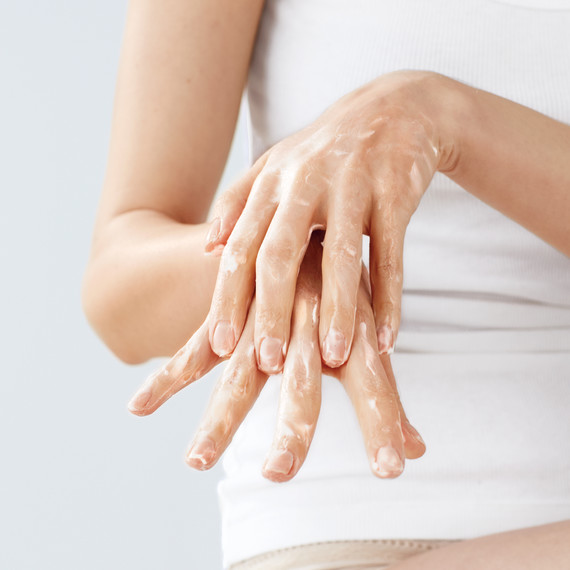 Step 2: Moisturize
Excess tanner grabs onto dry areas. Soften rough patches by spot-treating them with lotion; don't forget the spaces between fingers and toes. Let dry.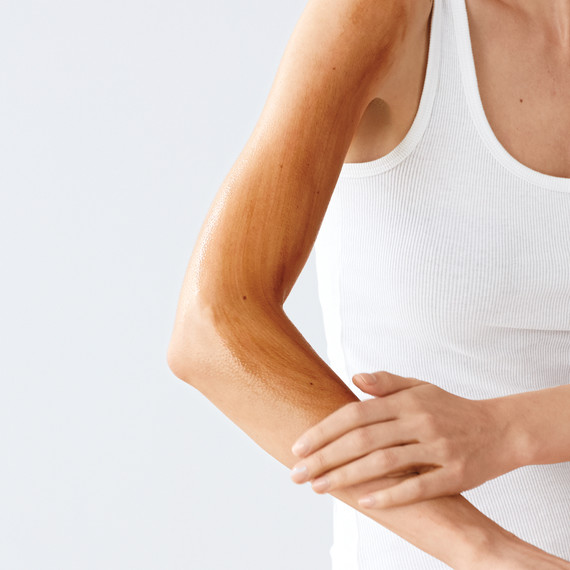 Step 3: Apply
Start with your arms, from shoulders to wrists. Cover your legs, from thighs to tops of feet. Optional: Give your torso, chest, and upper and lower back a swipe.
Step 4: Rinse
Wash your hands with soap to avoid darkly stained palms. Dry well. Add a dab of tanner to the backs of your hands; rub together to spread it from wrists to nails.