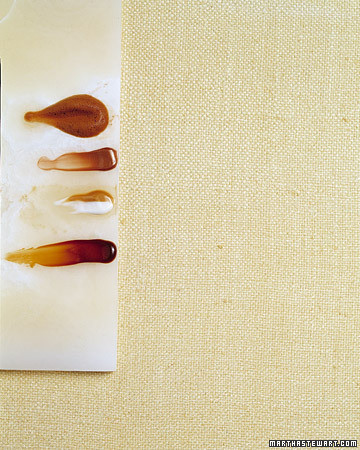 Instant Tanners
These contain quick-drying dyes that immediately impart a bronzed look. While they won't rub off on clothes, they will rinse away with soap and water.
Sunless Tanners
Most self-tanners fall into this category. The formulas are made with dihydroxyacetone (DHA), a sugar molecule that reacts to amino acids on the skin's surface to darken it—usually within three hours of application. The effect remains until the skin cells naturally slough off, taking the faux bronze color away with them. The drawback? Mistakes are obvious and can stick around for days (though you can speed the process by exfoliating). For application tips, see 4 Steps to Applying Sunless Tanners Perfectly.
Gradual Tanners
Using these daily will mimic the gradual darkening of a natural tan. Formulated as body creams with a hint of DHA, they moisturize your skin while incrementally darkening it with each application.