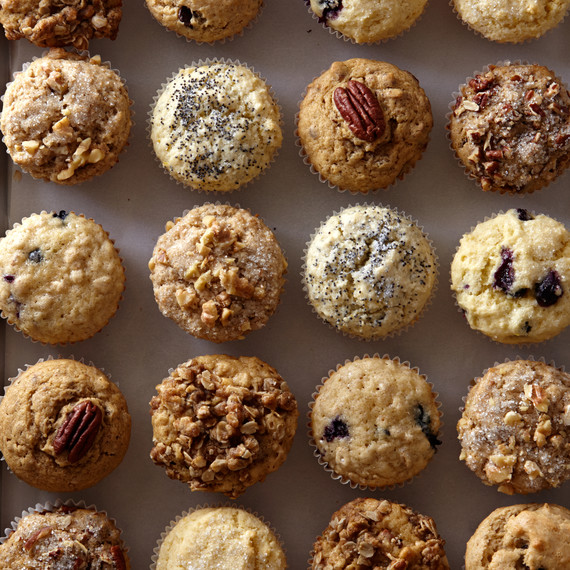 "You should make muffins because they are easy: easy to bake, easy to eat, much loved all around," says Everyday Food host Sarah Carey. Muffin-making is a simple project that even non-bakers can tackle. The process is quick and simple. Really, the longest part of the process is waiting for the oven to do its job. Most muffin recipes don't even require machinery. Yes, no mixer needed! Because it's so simple, it's also a great family activity. Have the kids measure out the ingredients. "Muffins are a great project to have little helpers for," says Sarah. 
Many store-bought muffins are overly sweet. A muffin is not a cupcake sans frosting! "When you make your own muffins, you can balance the level of sweetness, and also control portion size" -- who needs a mega muffin after all? Our recipes use standard muffin cups and produce muffins sized just right for a snack or light breakfast (pair them with a smoothie).
Get Our Muffin Recipes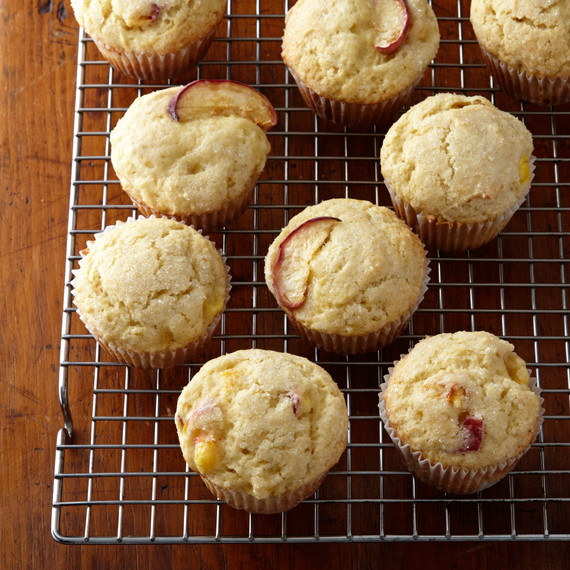 What to Do
Here are our tips for baking the best muffins.

Line the muffin tin with paper liners: To make cleanup easier, make it much easier to remove the muffins from the tin, and above all to avoid having to grease every muffin cup.

Use an ice-cream scoop to divide the batter evenly among muffin cups -- so the muffins are the same size and bake evenly.

Bake muffins in the center of a preheated oven.

Turn the pan halfway through baking to ensure even baking.

Test for doneness with a toothpick or cake tester, it should come out clean.

If you're using a dark-colored nonstick muffin pan, your muffins will bake more quickly. Check for doneness earlier or reduce the oven temp by 25 degrees F.

Feel free to double or triple muffin recipes; these recipes are so easygoing that they are fine made in larger proportions (not something you can do with every baking recipe).

And this might not be hard, but Sarah's advice is to "eat muffins the day you bake them; they don't have a long shelf life." (You can also freeze muffins.)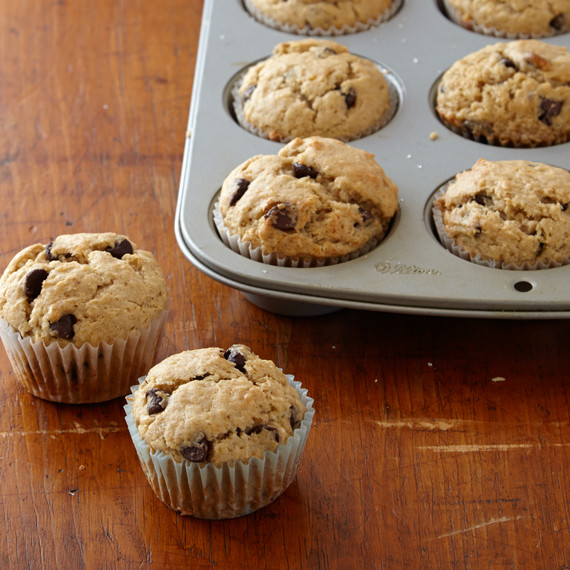 What Not to Do:
Less is more with muffins, here are a three "overs" to avoid:

Don't overmix the batter. All that's required is stirring until just combined. Overmixing will slow the ability of baking soda or baking powder to work, which creates tunnels or holes in the baked muffin and results in peaked rather than rounded tops.

Don't overfill muffin cups. Fill ½ to ⅔ full to allow for rising. If the cups are too full, the muffins will spread and have flat tops.

Don't overbake -- that produces dry muffins.