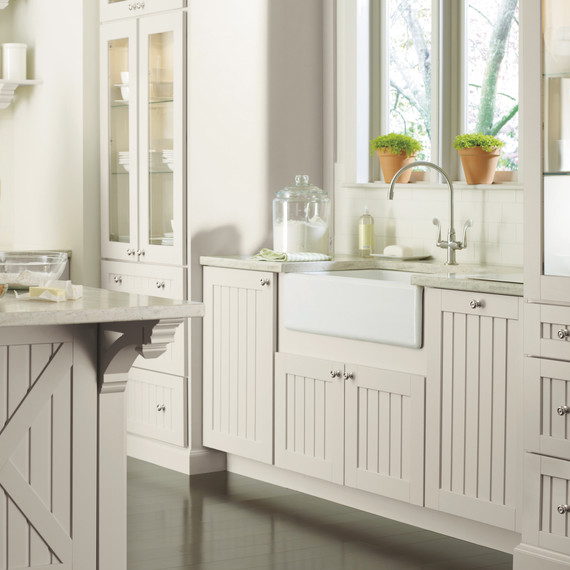 BEAUTY
PureStyle doors are available in a palette of colors and chic wood-grain finishes selected to complement your home. The magic is also in the details -- a precise construction process ensures all the the door details and profiles are crisp and precise.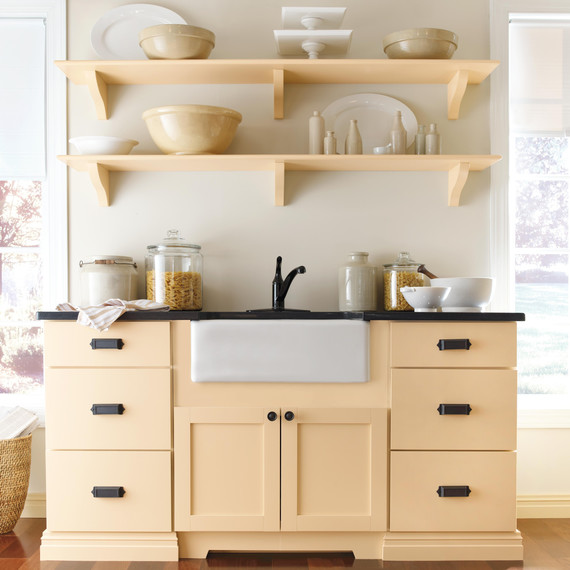 DURABILITY 
Quality concerns such as deteriation, roughness, peeling, and cracking over time are nonexistent.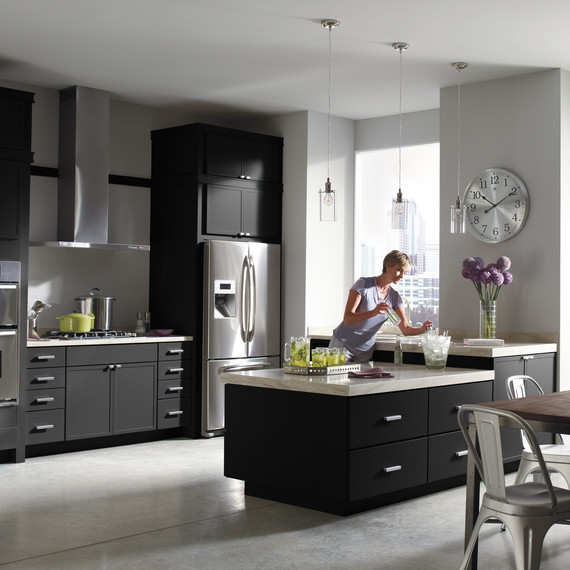 STABILITY
The effects of UV exposure and aging are minimally visible in comparison to wood-finished products, and it performs above standard requirements for heat resistance.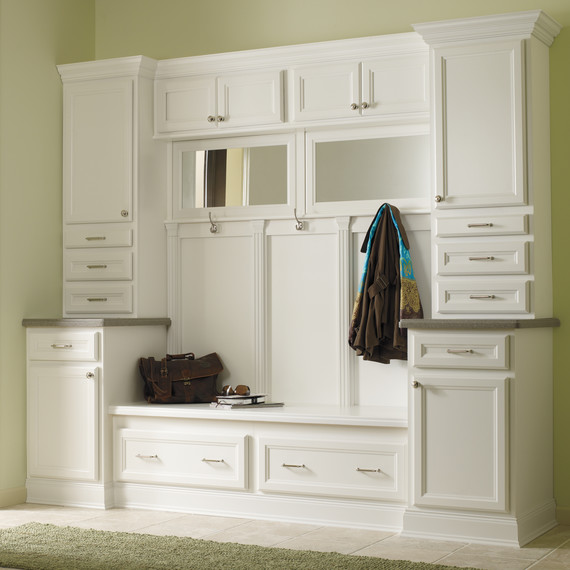 CARE AND MAINTENANCE 
PureStyle is resistant to moisture as well as stains from common foods and detergents. It can be cleaned easily with just a damp cloth. Substances ranging from everyday stains like tomatoes to crayons and even permanent marker all wipe off of a PureStyle cabinet.
See what you like? Start your kitchen renovation today with the Martha Stewart Living collection, available at The Home Depot.