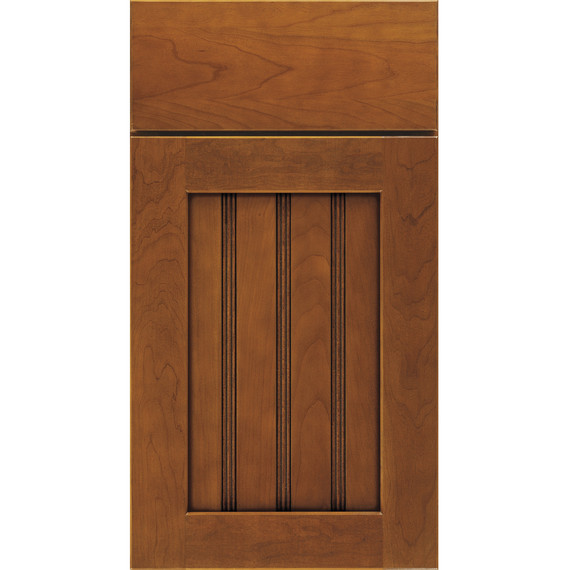 CHERRY
Characterized by its red undertones, cherry may vary in color from white to a deep, rich brown. It is a close-grained wood with fairly uniform texture, revealing pin knots and curly graining. All wood will age with time, and the finish will darken. This is especially true for cherry. This is a sought-after quality in cherry cabinetry, and those who select it expect this evolution.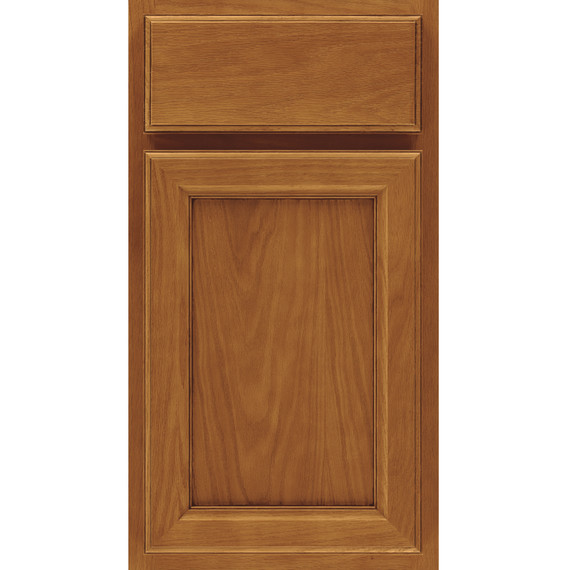 OAK
Oak is a strong, open-grained hardwood that ranges in color from white to pink and reddish tones. Streaks of green, yellow, and even black may appear due to mineral deposits. Oak may also contain wormholes and varying grain patterns. But this distinct graining is considered a desirable quality.
MAPLE
This close-grained hardwood is naturally predominantly white to creamy-white in color, with occasional reddish-brown tones. While maple technically features uniform graining as compared to other wood species, characteristic markings may include fine brown lines, wavy or curly graining, pecks, and mineral streaks. These traits are natural and serve to enhance maple's natural beauty.
Start your kitchen renovation today with the Martha Stewart Living collection at The Home Depot.