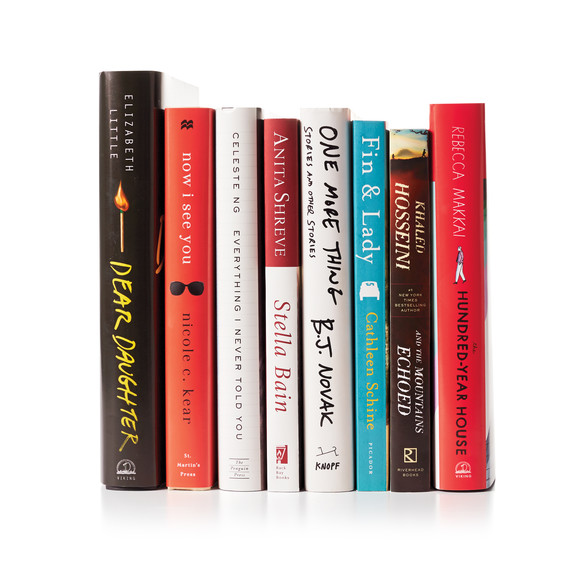 Shortly after joining the staff, Paulie Dibner, assistant managing editor of Martha Stewart Living, noticed that her coworkers always seemed to be talking about books. "No matter what department we worked in -- food, crafts, whatever -- we were all reading, and fiction was our common ground," she recalls. Three years later, the MSL Book Club is going strong, and Paulie has learned a thing or two about planning and running effective get-togethers to talk about each month's pick. Here are her tips -- and don't forget to join our book club by reading "The Third Plate" this June!
Gather your group. "We probably have 25 self-identified members, 15 active participants, and seven or eight hard-core devotees who come to every meeting," says Paulie. The idea is to have a large enough group so that varied ideas are brought to the table, but not so big that discussions become chaotic and unfocused. It helps to have a leader, for both planning and discussing purposes -- Paulie leads the charge at Living, but other groups might rotate based on who is hosting the month's meeting.
Find a focus. "Our book club centers on contemporary fiction," Paulie says. "There are exceptions, but keeping a specific focus helps in selecting books and managing expectations. The theme can be anything, though -- I know a book club that did a year of Pulitzer Prize winners, and another that's all about food books. You want to be picking things that your whole group will be excited about reading."
Set the selection. Each month, Paulie sends an email thread with three book options, which she finds by combing Amazon best-seller lists and book blogs like The Millions. All members vote to determine the month's selection. From there, they have one calendar month to read. 
Work the room. "Definitely allow for a 20- or 30-minute warm-up at the beginning of each meeting," Paulie says. "It's a social event too, after all! Themed snacks are always a hit -- for example, miniature treats for a book of short stories, or sweet tea and cornbread for a book set in the South. You can hammer out everyone's contributions ahead of time over email."
Moderate -- in moderation. The meeting's host (in this case, Paulie) should come with a list of prepared questions. "These days, they're often right in the back of the book -- but if not, you can usually find them on the author's or publisher's website," she says. Then, get out of the way! "I'm not really into raising hands and calling on people," Paulie clarifies. "Once people get talking, the discussion becomes more free-form, and that's when the best conversations happen."
To keep everyone on the same page (pun intended), Paulie devotes a few minutes at the end of each session to set dates and get the group hyped for the next month's pick.
Remember to have fun and stay flexible. "We break during the summer months and instead have a 'reading list' of 8 to 10 books, so that those of us who like reading for pleasure can have more casual ongoing conversations," Paulie says. "It's all about finding a system that works for you. The point of a book club is to help you connect with like-minded people -- and always be reading, of course."