When you're a newlywed and you move into a new space, decorating can feel a little daunting -- especially when you are starting from scratch with your furniture and decor. My assistant and her husband recently moved into a 1940s home and needed some stylish furniture to use in the their stylish new home. They were on a budget -- but that doesn't have to stop great taste. We started by nailing down their style, which is a nice mix of Scandinavian and midcentury. Then we went with the basics. The biggest need in a living space is the sofa, and lucky for us, Bryght has the perfect midcentury-inspired sofa.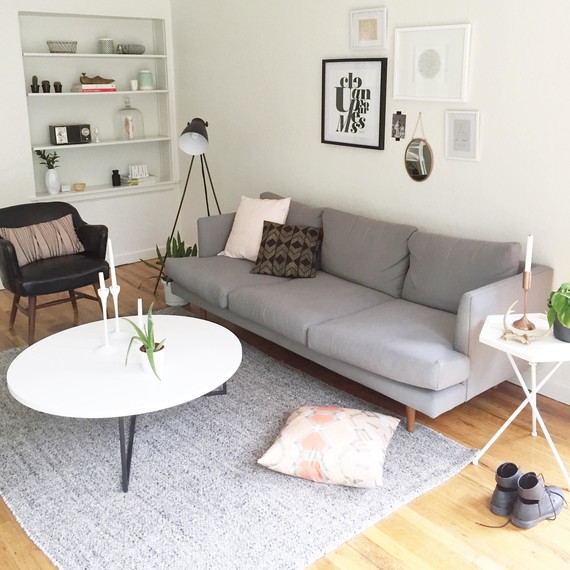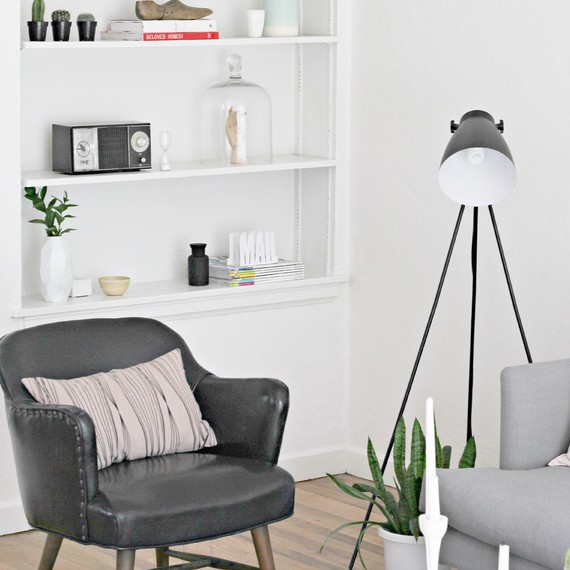 We used a vintage chair from a local Boise vintage shop, Beatnik. One of my favorite things to do in a living room is mix old and new. It immediatly gives a space some much-needed personality and culture. I used the same concept of mixing old and new to curate decorations for the built-in bookshelf. I wound up with a variety of ceramics, magazines, unique objects, and plants.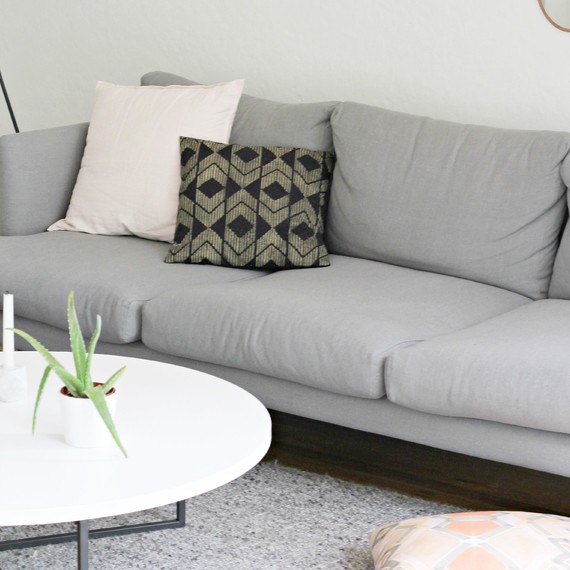 Pillows are always needed in a living space. This graphic pillow from Jaymee Srp goes perfectly with the pale pink velvet cover from H&M. Mixing solids with patterns creates a nice look. This Bunglo pillow makes a great floor or sofa pillow. The pattern is fresh and modern. Also, let's not forget about how important a coffee table can be to the overall aesthetic of a room! My assistant really wanted a round coffee table so we found this one from Bryght and chose a clean white top to complement the light gray.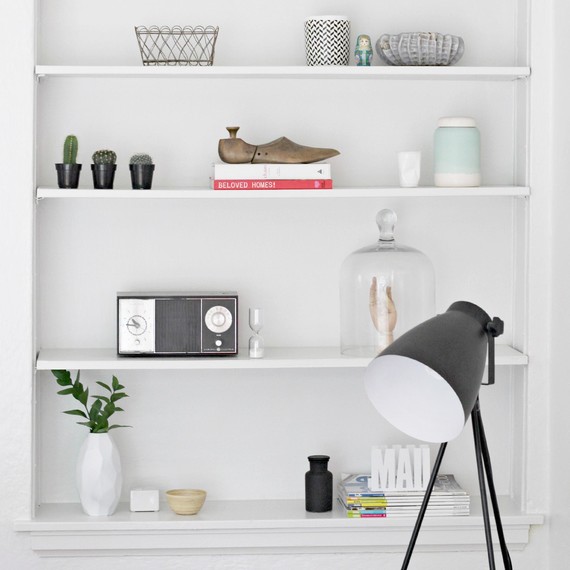 Adding modern lighting to a classic space makes such a beautiful juxtaposition. I'm loving this floor lamp from Wayfair. The black metal pops in front of the white walls.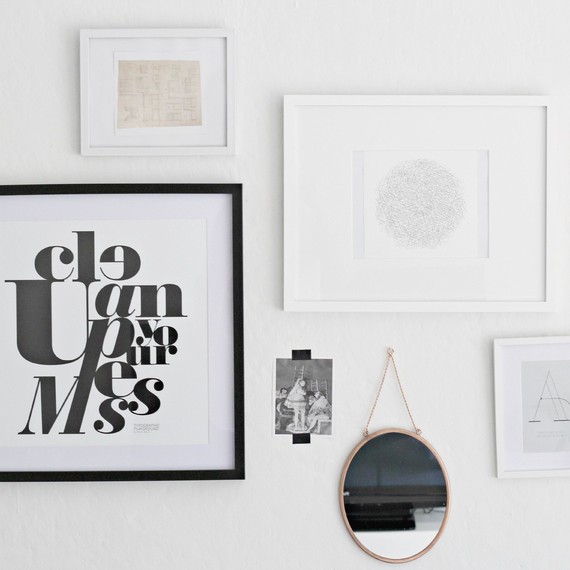 Art can be a hard decision to make for any space. Sites like Minted make it easy to find any sized prints from artists in all budgets. You can get them framed or unframed. And by adding an art gallery to your wall, you can instantly make a boring wall look full and stylish. It's also acceptable to mix frame colors and sizes.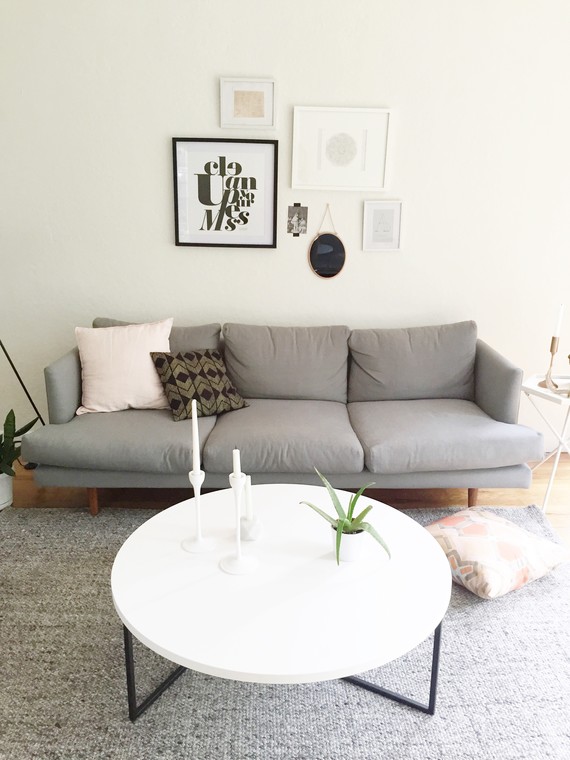 Creating the perfect living space can be a reality. Just be patient, choose what you love and have fun!