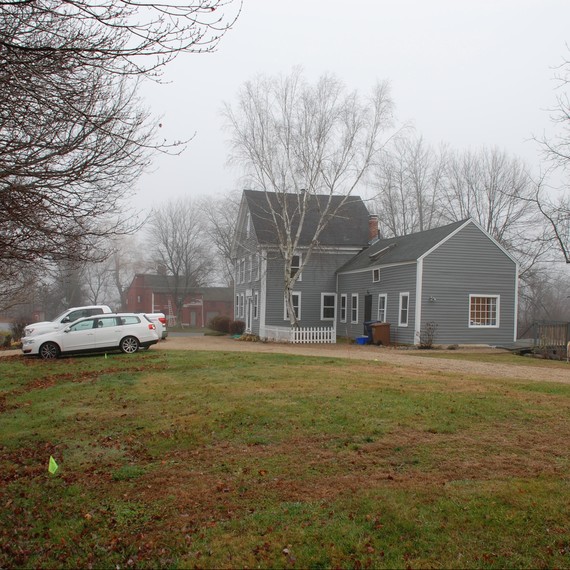 It is exceedingly common in my industry (garden design) for "the cobblers' kids to have no shoes..." or more directly -- the garden designer tends to have a mess of a personal plot.  
There are a few reasons for this, but mostly it is an issue of time. The season is short (particularly in New England where I live and work) and it is always filled with working on someone else's garden. And then there is the tendancy for professionals to be experimenters (trying things out for themselves before suggesting them to clients) as well as plant sentimentalists (unable to throw out any living thing and often bringing home the less than perfect and wayward cast offs from clients gardens). For better or worse (mostly worse) we tend to create an outsized challenge in our own gardens.  
It is therefore tremendously satisfying to see a colleague take the time to create for himself what he has been doing for clients for years. It gives me hope that one day, I too will be able to fully transform my own garden. 
Jim Douthit is the owner of A Blade Of Grass (in the greater Boston area) and he shared his thoughtful garden makeover that was nearly 20 years in the making with me for the latest print issue of PITH + VIGOR. We couldn't fit all the great shots in the newspaper so here are a few more details of this great transformation.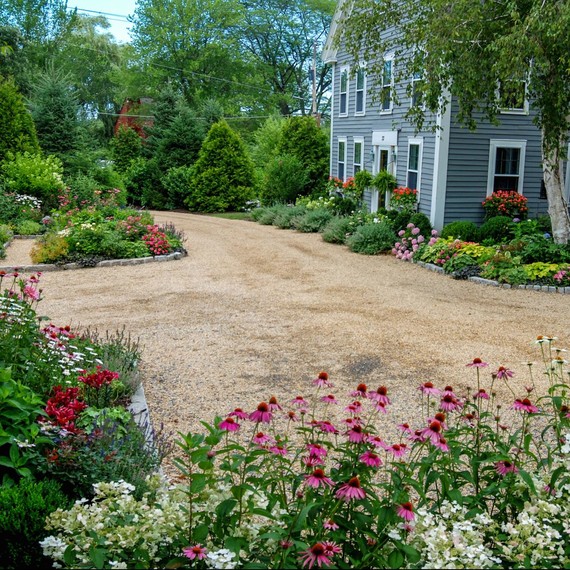 Before: The historic farmhouse faced a road that wrapped around three sides of the property. Being "carphobic," Jim sought to screen the house from the road as well as create a quiet courtyard entry space that complemented the 200-year-old house. The solution involved removing one of the entrances, adding a screened-in courtyard off the kitchen (which has since become one their favorite rooms in the house) and importing 72 trees -- many of which were at least 12 to 14 feet tall when planted.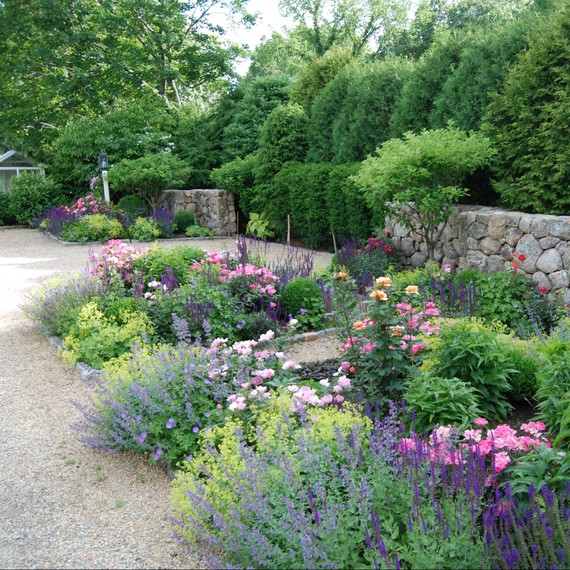 The planting color changes throughout the year but is always lush and full. Featured plants include Thuja, Malus (apple trees), Hydrangeas, Hibiscus (Rose of Sharon), Buddleia (Butterfly Bush), Boxwood, Catmint, Alchemilla, various Salvia, Geranium, and Knockout Roses.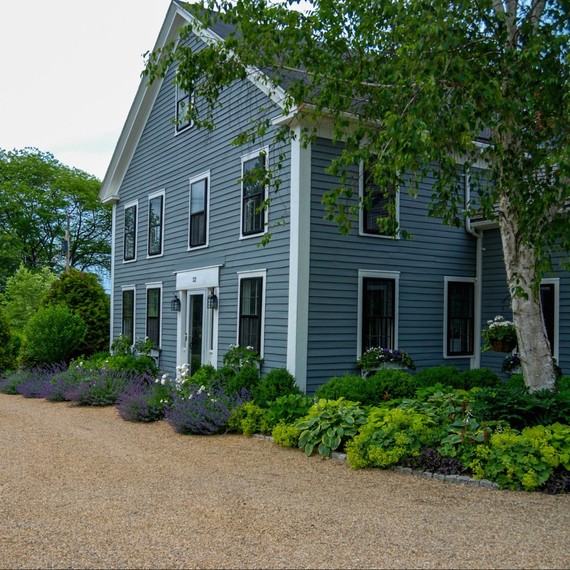 The only regret is that some of the trees unexpectedly altered visibility for drivers along the road, and ultimately a few of them had to be moved. But Jim and his partner were still able to create the quiet serene green surroundings that they were aiming for.