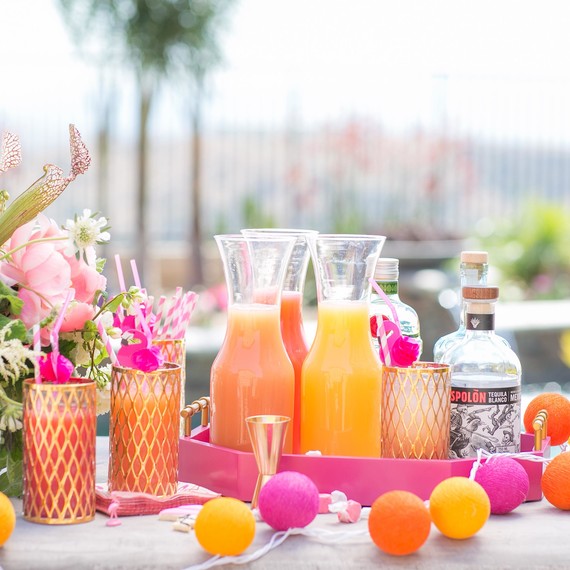 We're ecstatic to share our flamingo-inspired pool party today! When thinking of a festive theme for this party, flamingos immediately came to mind. I figured we couldn't go wrong with an all-pink pool party and a giant inflatable flamingo! We first created an inspiration board of products and then brainstormed fun ideas, all inspired by pink flamingos! For the bar, we created a make-your-own cocktail station with three different juices (grapefruit, orange, and a pineapple blend) and three spirits (vodka, gin, and tequila). Guests chose their favorite juice and spirit and then used the bar tools to whip up a refreshing cocktail, with a flamingo straw of course!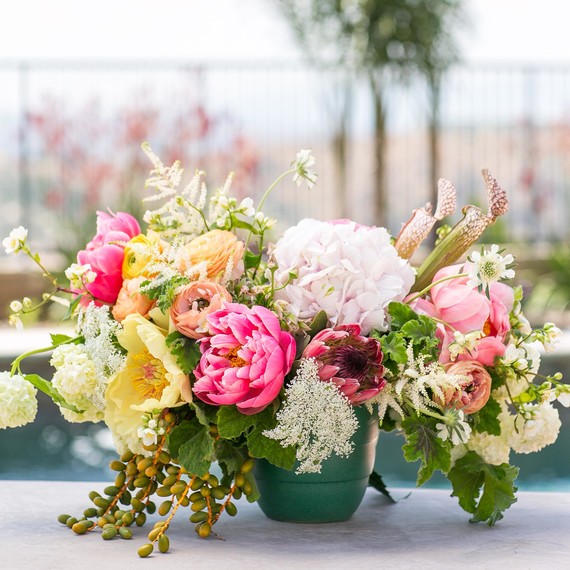 When I throw parties, a gorgeous floral arrangement is a must! I always go to my florist, Erin of White Fig Designs, to create a special arrangement that works with our party theme. For our flamingo party, she made a vibrant arrangement using pink peonies. They were perfect!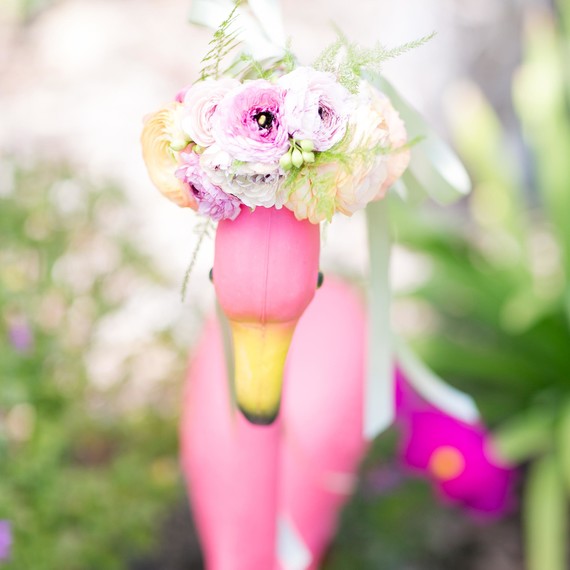 I also had Erin the florist create a floral headpiece for the yard flamingo. We thought this was hysterical and really cute. It's all in the details. Ha ha!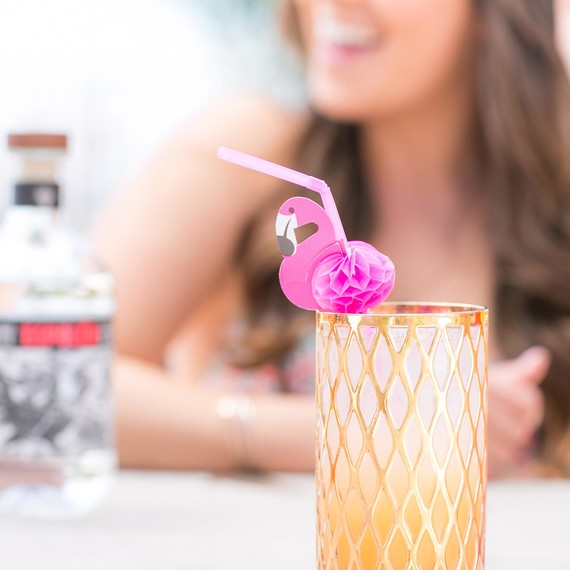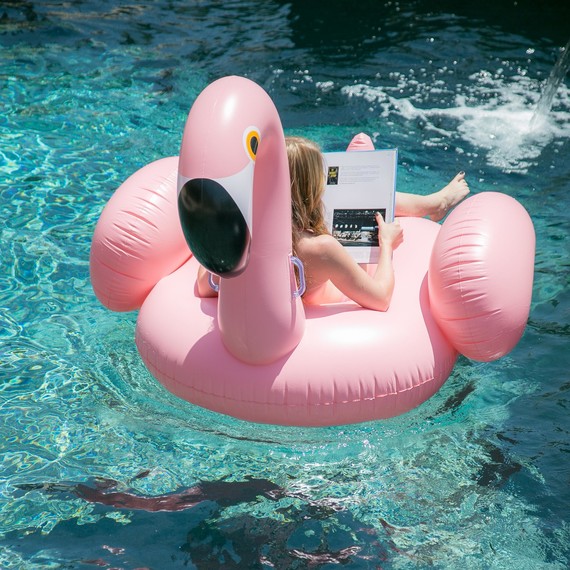 This giant inflatable flamingo was the star of the party! I always recommend one oversize party decoration, it makes any gathering feel like a real celebration!
For a cold, refreshing treat that doubles as a drink and dessert, I served strawberry milk shakes with chocolate sauce. They were perfect for our flamingo-themed pool party!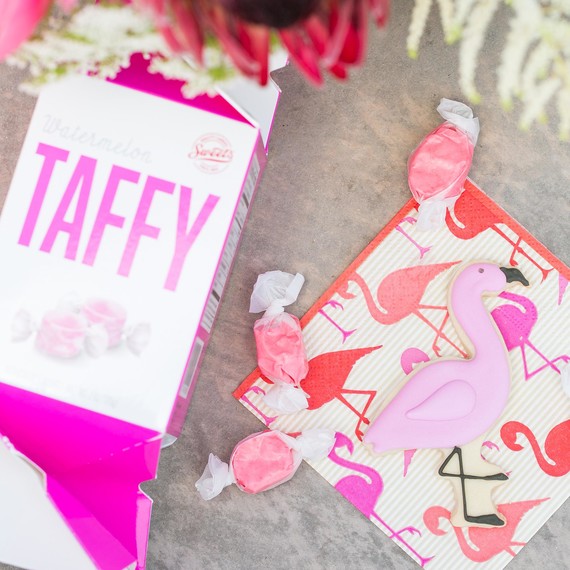 Holly Fox made us the cutest flamingo cookies! Almost too cute to eat! Almost.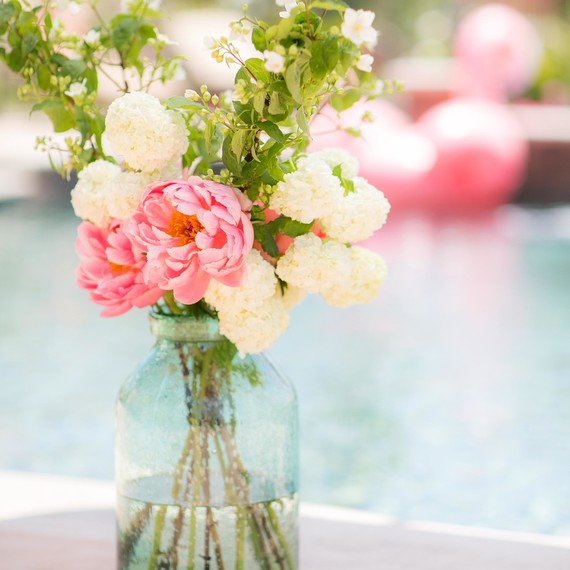 It was a fantastic and charming party and such a fun theme to play off of. I hope you're inspired to throw your own this summer! 
Flowers by White Fig Designs