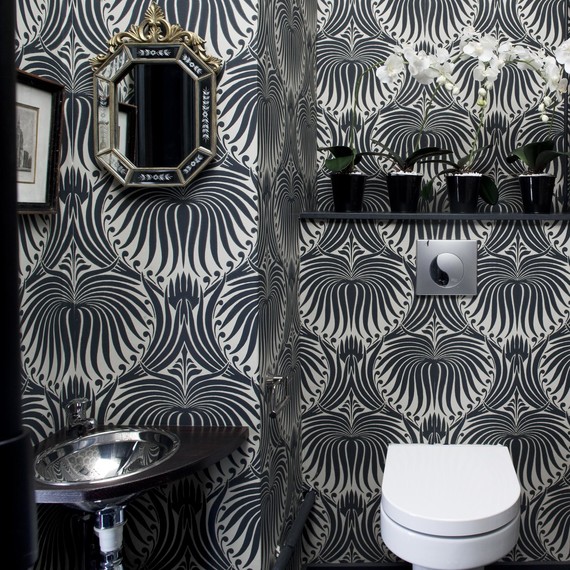 Prints in Small Spaces
I love nothing more than to dress up small spaces with bold prints. I love this lotus wallpaper in deep navy -- so much so that the print adorns a nook behind my bed! Applying prints to small, unexpected places like powder rooms or small nooks quickly elevates the space -- without your having to spend too much money on an entire room.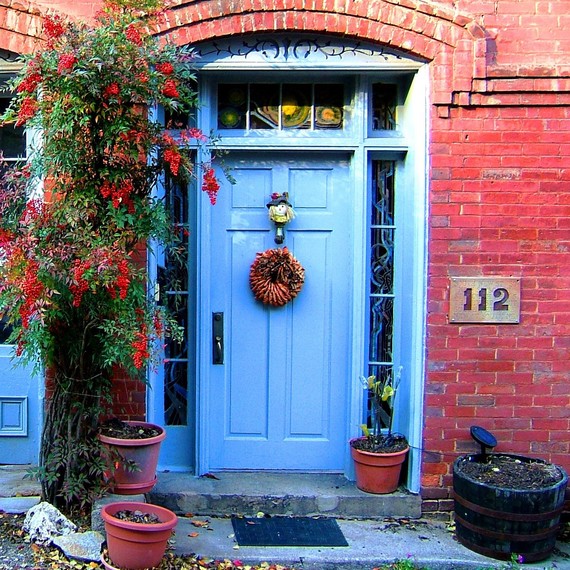 Doors
I am always drawn to colorful doors. I love looking at the different hues of front doors while walking on the cobblestone streets of Charleston, Cartagena, or Nantucket and imagining what's on the other side.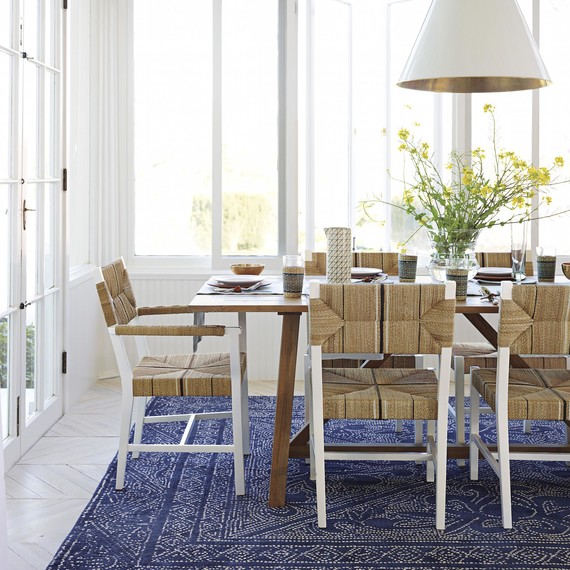 Flooring
Spruce up your wooden floors with a dazzling blue rug, or bring your outdoor patio to life with patterned tile flooring. Adding just a hint of blue will make the space entirely unique with a little extra flair.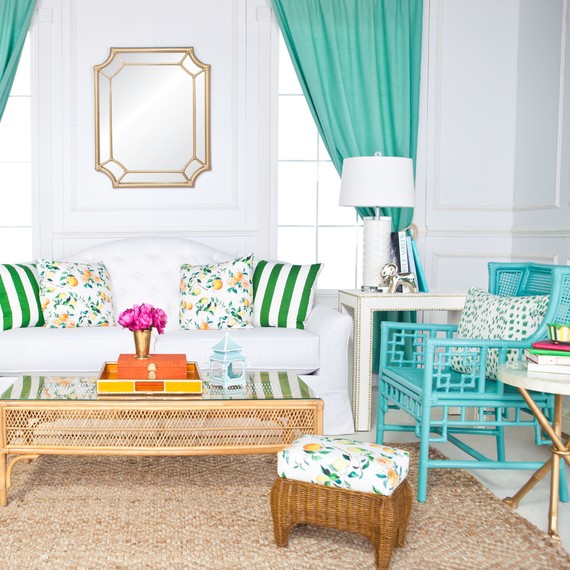 Bursts of Color
Bring vibrant shades of turquoise into your home -- on pillow, curtains, or even painted rattan chairs!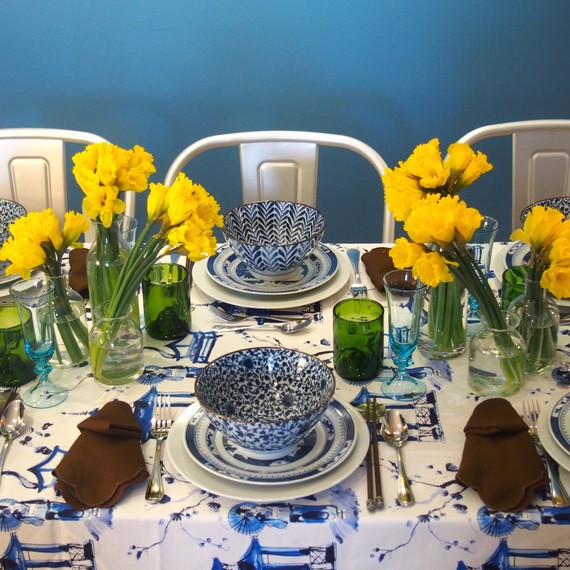 Dinnerware
I bought this fantastic blue-and-white dinnerware from a Chinese market and use it every day. It's not only a whimsical way to incorporate blue into your home, but it goes with everything. Plus, it pairs well with different prints. Or, opt for solid colors and get a full dinnerware set in a beautiful shade of blue.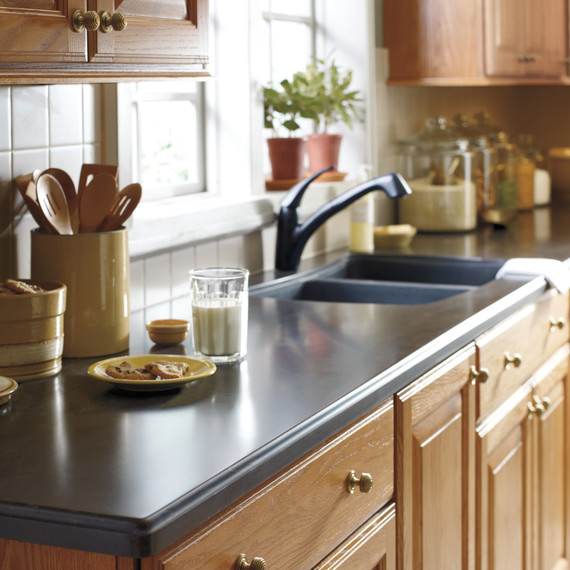 Kitchen 
Incorporate lighter shades of blue in unexpected places, like in the interiors of your china cabinets. Or, try using the silky hue on your kitchen backsplash with aqua tiles.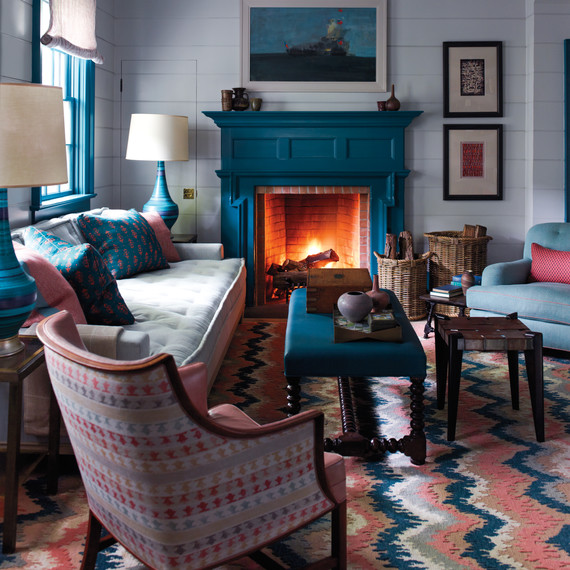 Fireplace
Bring your fireplace to front-and-center focus by brightening up the mantle with either a coat of blue paint of a mosaic of tiles.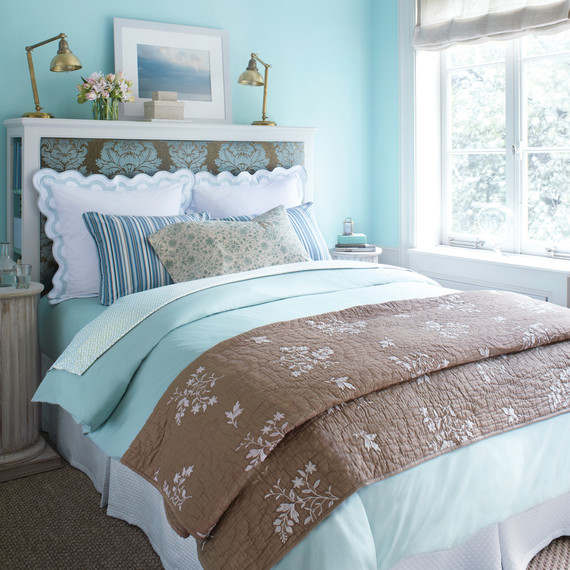 Bedding
Add some blue accents to your bedding by using a patterned fabric or by monogramming your initials in royal blue.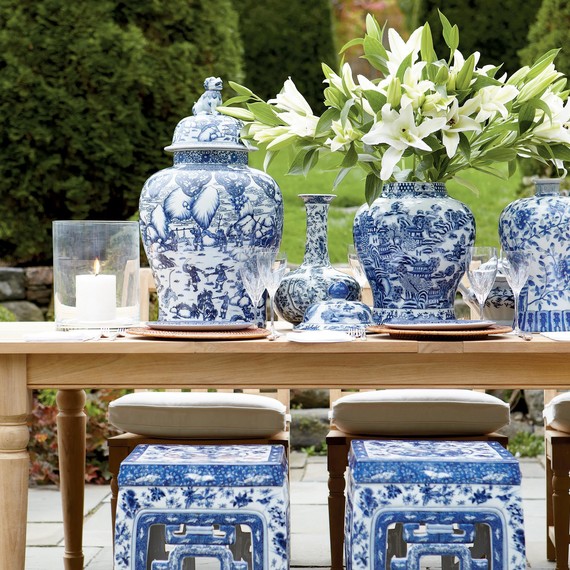 Chinoiserie
This blue-and-white pattern is one of my absolute favorites. It is such a classic, but you can go a bit bolder by using them to hold colorful flowers like daffodils, hydrangeas, and peonies.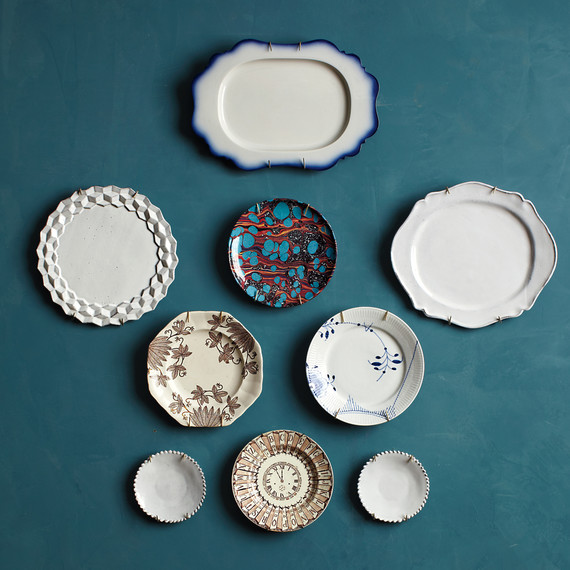 Walls
Go completely bold! Changing the color of the your walls is an affordable way to liven up your home without doing major changes. 
Check out the video below for some essential painting tips!