It's that time again; you're thinking about dinner and what to cook. So here's our weekly list of suggestions: dinner recipes that take less than an hour of mostly hands-off time. Some recipes will be much faster than that. We'll suggest what you can do to prep ahead and cut down on weeknight work. Recipes will be family-friendly, but we'll stretch the boundaries beyond chicken tenders and broccoli. Yes, there will be pasta, and, yes, it will be delicious. So visit us every week for dinnertime inspiration.
Monday: Spinach-and-Cheese-Ravioli Egg Bake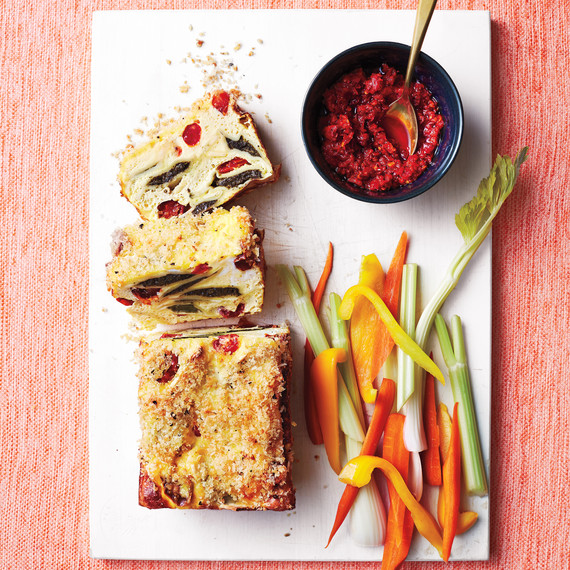 Here's something different for a meatless Monday: This tasty bake uses store-bought ravioli in a way you likely never considered before. No sauce here, the spinach pasta parcels are transformed into a sliceable eggy loaf.
Get the Spinach-and-Cheese-Ravioli Egg Bake Recipe
TUESDAY: Spicy Chicken Stir-Fry with Peanuts
WEDNESDAY: Broiled Salmon with Asparagus and Shiitake Mushrooms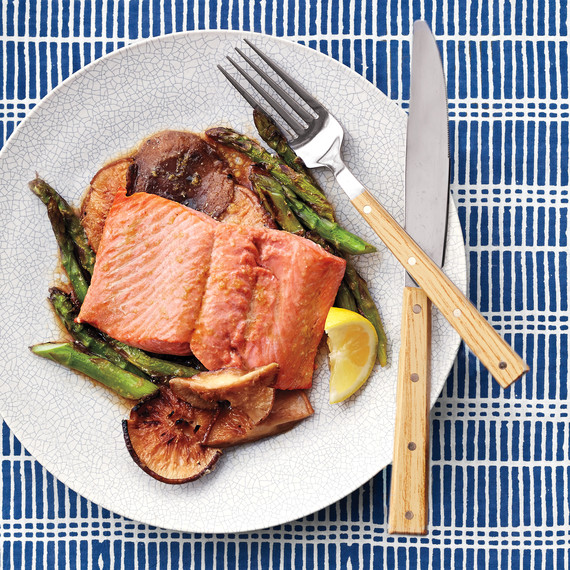 This is your versatile skillet dish of the week: a sophisticated and delicious dinner-party-worthy one-pot dinner made in only 25 minutes.
Get the Broiled Salmon with Asparagus and Shiitake Mushrooms Recipe
THURSDAY: Tagliatelle with Mashed Peas and Pecorino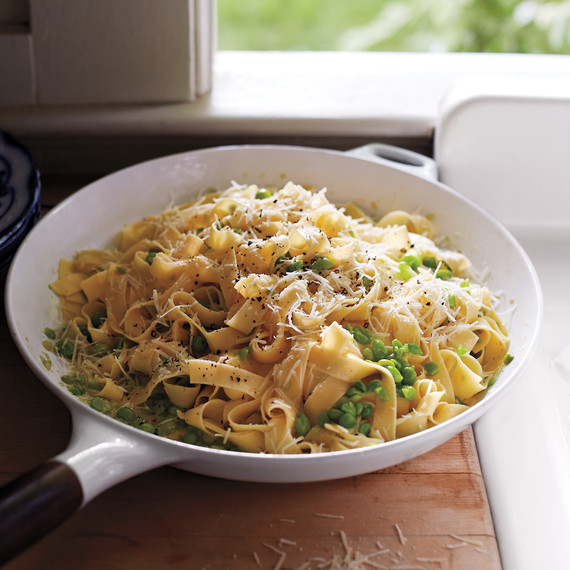 Tagliatelle: It doesn't get as much attention as penne or bucatini or linguine, but you know it should. Here it's the perfect foil for sweet English peas and sauteed shallots. Consider it a grown-up version of noodles with butter. This dish is sure to be a hit with everyone at the dinner table.
Get the Tagliatelle with Mashed Peas and Pecorino Recipe
FRIDAY: Build a Better Burrito Bowl
So much better than takeout; too often "rice bowls" lean heavily on carbs. Ours dials back on grains and scales up on lean protein and fresh produce. Use leftover chicken or pork tenderloin or store-bought turkey or cook the meat especially for this healthy dinner. And cook the whole grain (farro, quinoa, or brown rice) ahead or while you enjoy an end-of-the-week glass of wine.
Get the Build a Better Burrito Bowl Recipe
SATURDAY: Bean-and-Fish Tacos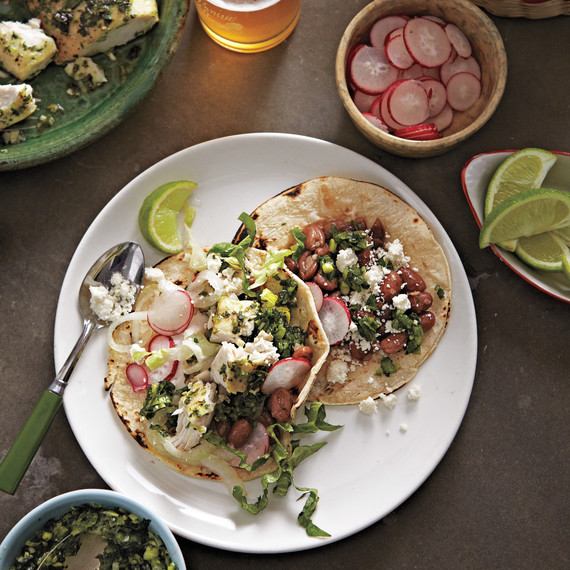 Perhaps I have a thing for fish tacos. Perhaps you do, too? If you're not crazy about them yet, these corn tacos filled with beans, crumbly cheese, crunchy radishes, romaine, lime-doused onions, and jalapenos will convert you.
Get the Bean-and-Fish Tacos Recipe
SUNDAY: Grilled Pork Chops with Rosemary Gremolata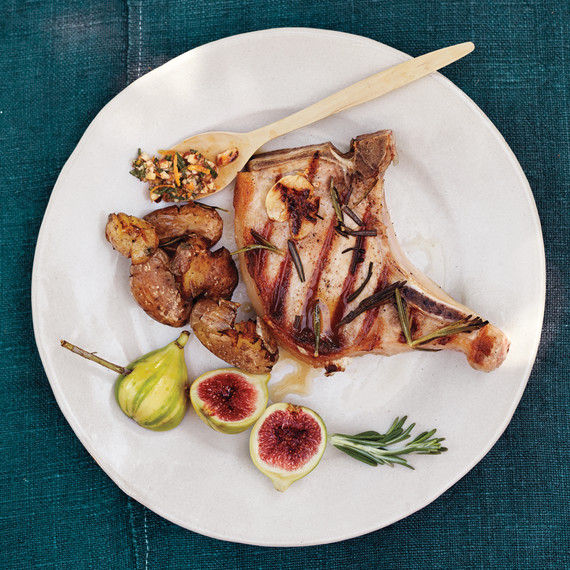 Thick bone-in pork chops pair with a gremolata made with rosemary needles, almonds, orange zest and juice, and olive oil. Don't discard the rosemary stalks: They are used to skewer figs or apricots or peaches to serve on the side. Serve with Crisp Roasted Potatoes.
Get the Grilled Pork Chops with Rosemary Gremolata Recipe