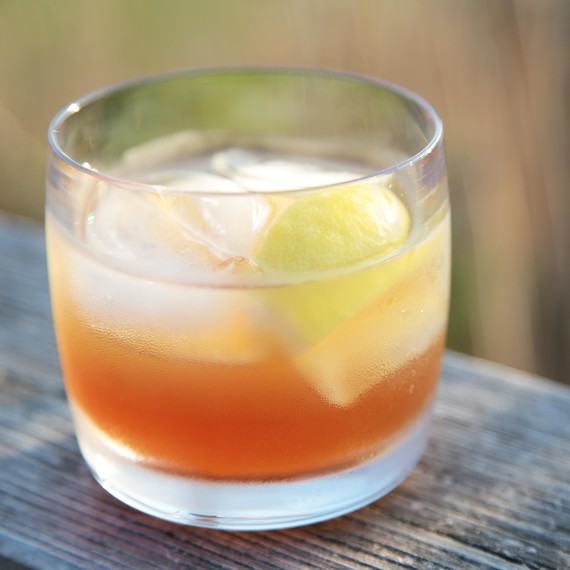 Many of our favorite summer cocktails are so involved to make that they can keep you cooped up in the kitchen when you should be enjoying the lovely weather, beverage in hand. To avoid this exact problem, I usually end up making the same sangria year after year for my outdoor parties. This year I'm changing things up! I decided to set up an outdoor bar with everything you need to make a great drink: alcohol, mixers, garnishes, and glasses. DIY, people!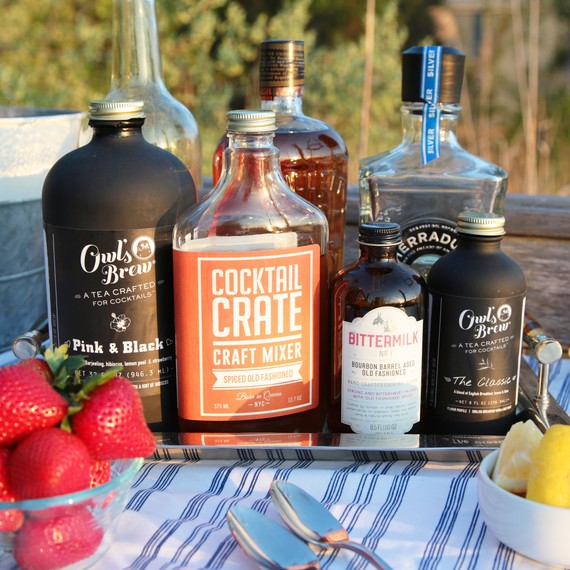 I presented the ingredients on my favorite silver trays but toned them down with simple striped dish towels, I do love a good "high-low" moment don't you?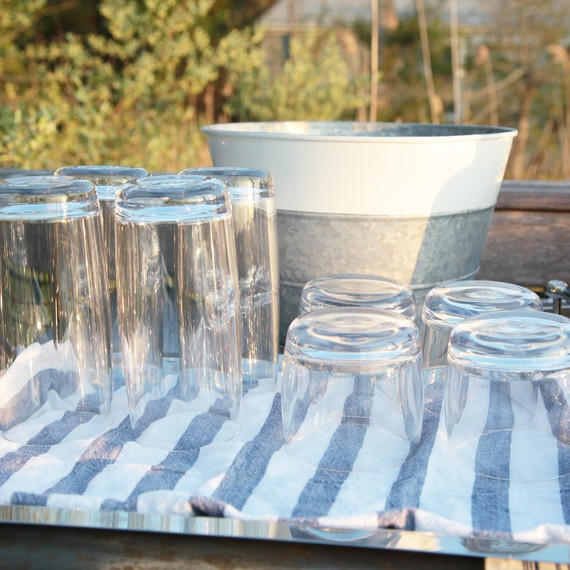 Thankfully, outdoor glassware has come a long way from the typical pink-flamingo plastic cups of the past. Choose glasses made of a durable clear material that looks like glass but is a super-high-quality plastic that is safe for the pool.
Another way that I have found to save time is to use a premade cocktail mixer; they have come a long way since the days of grocery-store strawberry margarita mixes. The options -- from black-tea-infused mixers, like this one from Owl's Brew to the classic Old Fashioned mix from Bittermilk -- are now endless. Your guests will wonder where you hid the mixologist when they taste these delicious concoctions, and all you have to do is mix the alcohol to the specified ratio.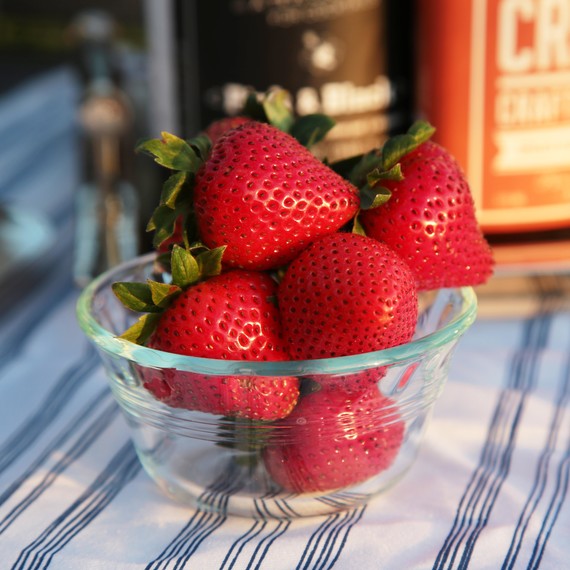 When it's time to serve, all you need to do is simply add ice and a garnish. Are you excited to kick off the outdoor entertaining season? What would be in your outdoor bar?