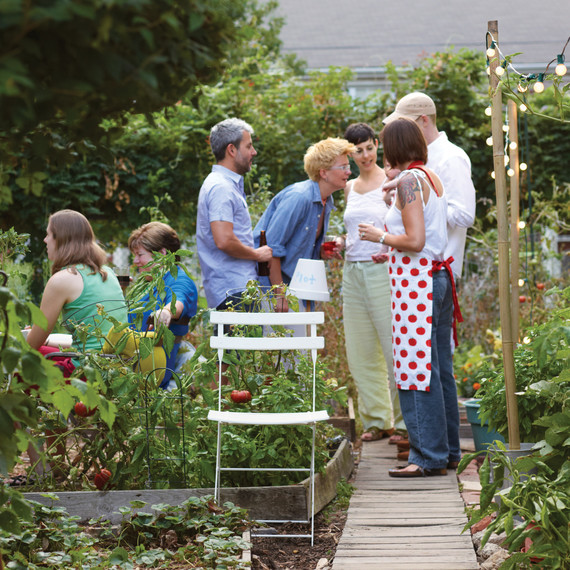 Aprons
Bar towels
Blender, if making blended drinks; you'll also need a power source or an extension cord.
Corkscrew and bottle opener
Table, chairs, ground cloth, cushions
Tablecloths and napkins
Dinnerware, glassware, flatware, serving bowls, utensils, and trays
Food protectors: Mesh fly covers will keep pests away from food; beverages can be covered with weighted handkerchiefs or napkins.
Cooler, ice bucket, ice, tongs
Lighting, which could include votive candles, torches, kerosene lamps, or string lights, and extras of each; glass hurricanes protect a candle's flame from wind. Low-wattage bulbs are less likely to attract bugs.
Grill and grilling equipment
Paper towels, damp cloths or sponges, garbage bags, and garbage receptacles
Music; again, you'll need either a power source or plenty of batteries.
Hypoallergenic insect repellent and citronella candles to repel insects
Sweaters, shawls, portable heaters