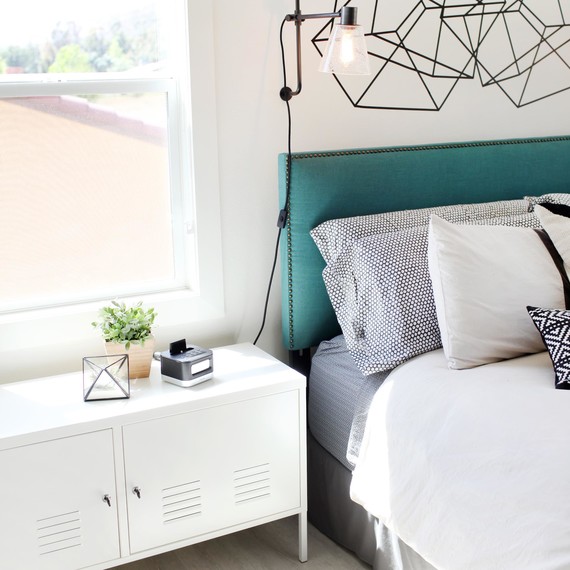 There is something so quaint and stylish about small spaces. A small space can allow for color to pop, patterns to be better appreciated, and details to have bigger impact. The problem despite all that awesomeness? There are no places to hide anything. 
Bedrooms obviously need the most storage with clothes, jewerly, shoes ... the list goes on. My friend Promise Tangeman recently had this problem and tackled it beautifully. She created a stylish bedroom with some perfectly practical storage tips that we can all learn from. Check it out.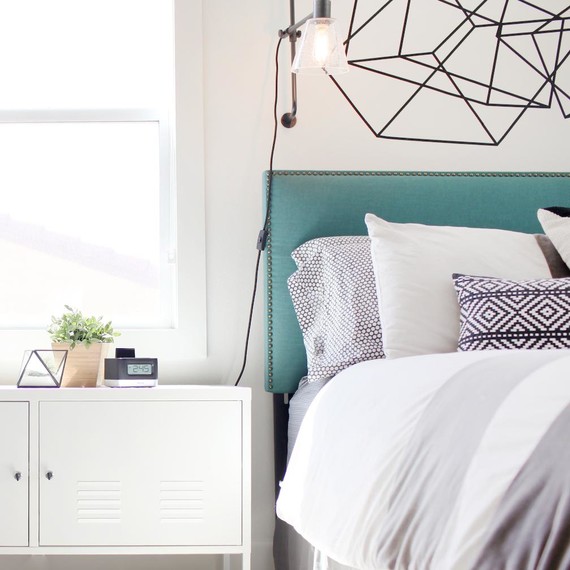 Side tables can make for a great storage option. Choose one with doors or drawers that can hold books, accessories, and magazines. You can also display some of your favorite things on the surface.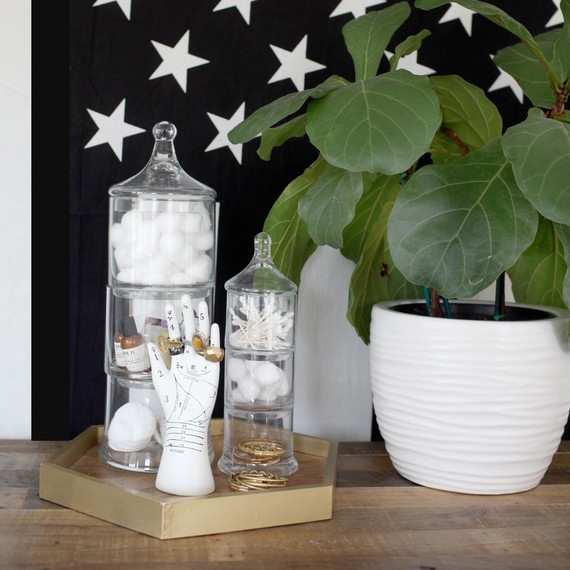 Store toiletries, jewelry, and other small items in clear jars and vessels. They instantly become decorative accessories that look great on any surface. Who doesn't love something that is both practical and beautiful?!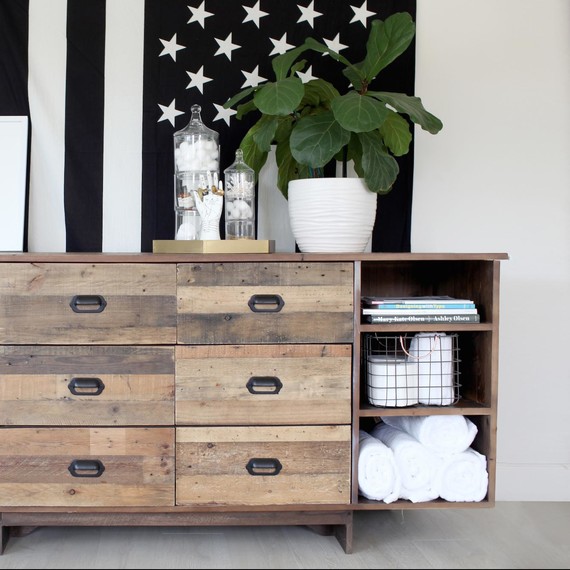 Dressers may seem like such an obvious suggestion, but they really are the best option for any bedroom space. Choosing one with open shelving allows for you to add baskets to store the awkwardly shaped items.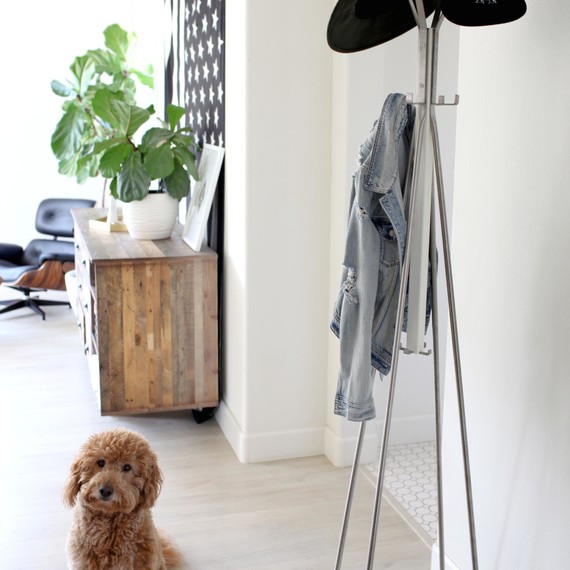 An elegant coat rack can turn jackets, hats, scarves, and even sweaters into a gorgeous display. Be sure not to overload it with items -- it will look messy. Small bedrooms can be tricky and overwhelming. But think of your clothing and accessories as pieces of art, and you might just be okay with having no place to hide them. Dipsplaying them openly can create a beautiful boutique-like space.