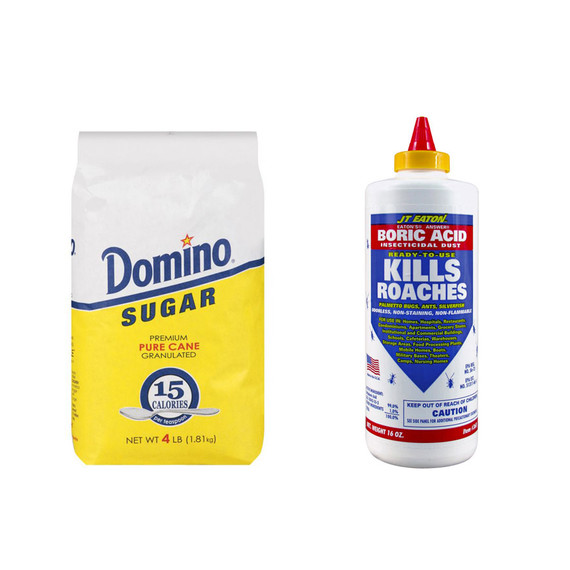 Water is attractive to roaches, so it's essential to minimize humidity and water leaks, as well as to wipe up spills immediately.
Baits are effective when placed in cracks and crevices near refuge areas. Place baits in the following locations: beneath the sink and drain board, in cracks around the cupboard and cabinet, under toilets, as well as beneath refrigerators, dishwashers, washing machines, and ranges.
Never spray bait stations with other insecticides or cleaning agents, or you may deter roaches from feeding on the bait.
If you want to try a nontoxic alternative to roach baits, the National Wildlife Federation advises making your own by mixing equal parts of sugar and boric acid.
If the baits are ineffective, contact an exterminator.