To me, spotting floral prints on ladies and men alike around New York City is one of the ultimate signs of spring. At Local Creative, we tend to play it safe in our uniform of neutrals, boyfriend jeans, and sneakers, so we turned to stylist-turned-store-owner Hannah Dilworth of Concrete + Water (a new boutique in Williamsburg) to teach us how to flaunt florals.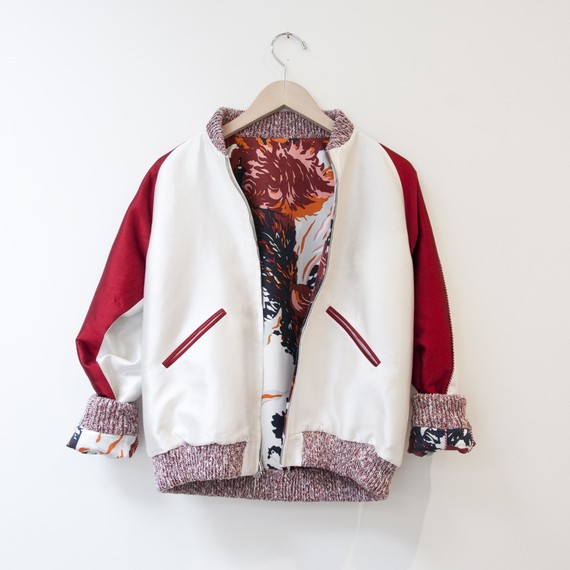 Just a Hint
Why we like it:
It's not the main focus but it hints at hidden fun. Hannah brought this gorgeous floral-lined bomber to our attention. We love bomber jackets because they effortlessly give a bit of edge to your look and will go great with your favorite pair of jeans. 
How to style it:
"If you're just dipping your toe into the floral trend, then try choosing one piece like a floral blazer, jacket, or top, and stick to neutral solid pieces on the bottom to tone it down." -- Hannah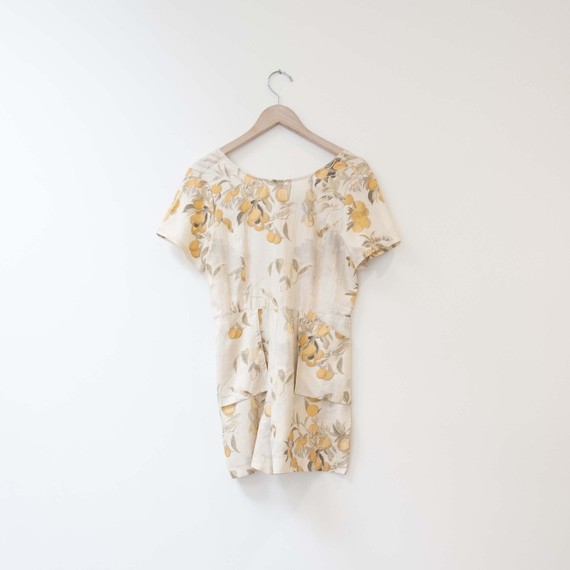 Muted
Why we like it:
Sometimes we shy away from all-over floral prints, but Samantha Pleet's orange print romper is perfect. Muted colors and a subtle pattern are a great way to ease into this style.
How to style it:
"If an all-over floral print dress or romper is too girly for you, toughen it up with a leather jacket or a distressed jean jacket. Both pair great with floral and will add a bit of a edge to your look." -- Hannah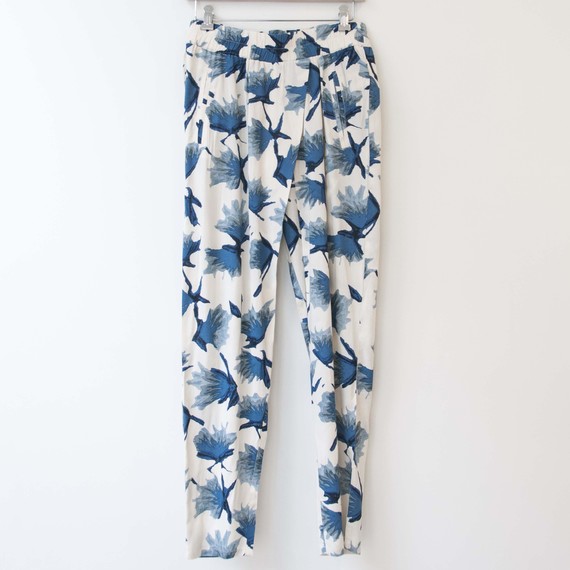 Fancy Pants
Why we like it:
Ganni is a Danish fashion brand that we've recently discovered. These captivating blue floral trousers are beautiful and only a teaser of what is available in this incredible collection. They are a versatile piece that can be work to work, to the park, and for a night out on the town.
How to style it:
"Try matching florals with stripes! These pants are perfect for a print-on-print look. You can also try any floral skirt or pant with your favorite sailor stripe top -- it will look super cool." -- Hannah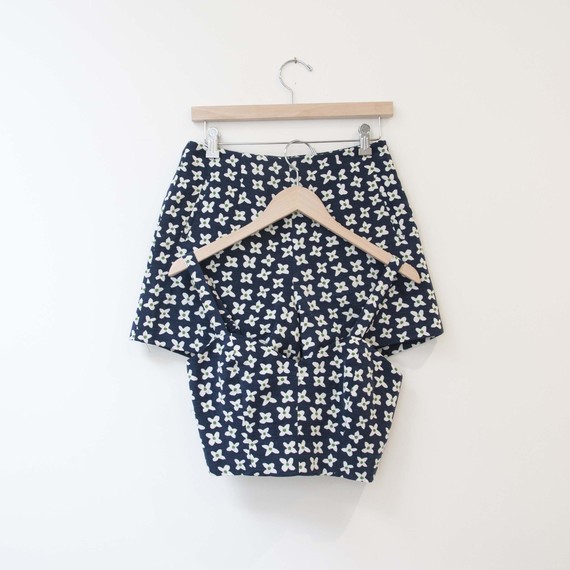 The Whole Shebang
Why we like it:
Matchy-matchy looks are so much fun, and it doesn't get better than this WHIT crop top and shorts. Taylor Swift would totally approve.
How to style it:
"To pull off this look, keep your shoes and accessories simple. You don't need to add much -- denim and floral are a match made in heaven. For example, your classic chambray shirt will look perfect paired with a floral bottom... or vice versa!" -- Hannah
Minimal
Why we like it:
This cacti print strays from the usual floral trend and is perfect for a minimalist who still wants to wear something fun. The neutral tones make it easy to incorporate into any wardrobe.
How to style it:
"This dress is a great transitional piece and will go with just about anything. It can be work appropriate, and also fun enough for a night out!" -- Hannah