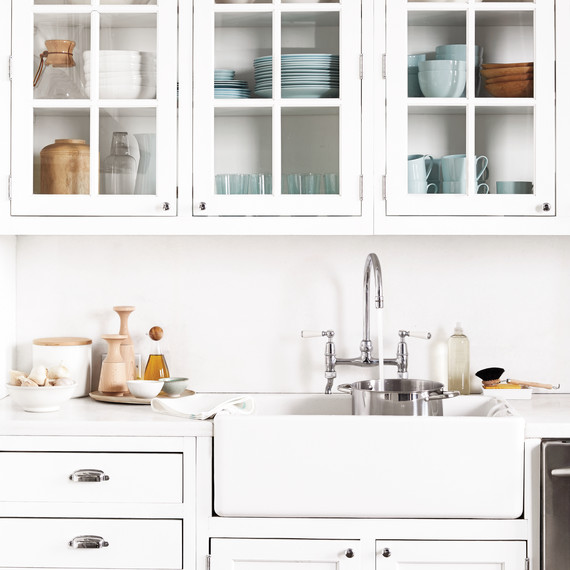 Homeowners who are renovating a kitchen spend a lot of time deliberating over what appliances to buy and what type of countertop to choose. By the time they get around to picking the faucet, it can almost feel like an afterthought. Try to avoid this misstep. "The faucet is the most used and most important tool in your kitchen," says MSL decorating director Kevin Sharkey. In fact, you don't even need to overhaul the entire room to change its look: Swap out an old, unattractive faucet for a beautiful new one—and the room will feel instantly transformed. Of course, style shouldn't be the only consideration. You also need to think about the features, installation requirements, and accessories to determine if they're right for your needs. To guide you through the selection process, we've highlighted a variety of designs in popular categories, as well as zeroed in on the most crucial factors to weigh before committing to a particular model. Turn the page to whittle down the options—and find exactly the faucet you want.
A classic gooseneck spout can look traditional or modern, depending on the handle style and the finish. This design is best for deep sinks; in shallow sinks, its height can cause splashing.
Easton Classic two-hole bridge gooseneck kitchen faucet (similar to shown), in Nickel, $1,463, waterworks.com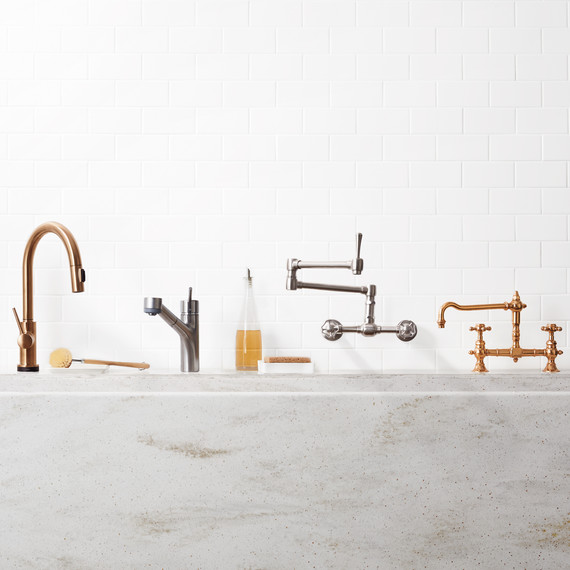 Which Faucet Is Right for You?
Kitchen Faucet Models, Explained