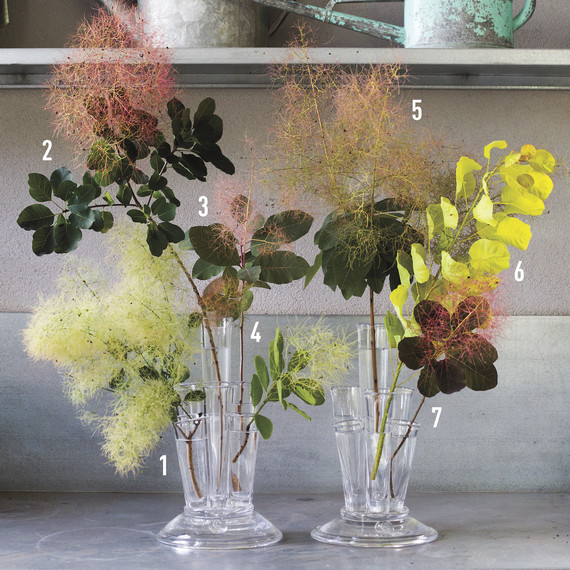 1. C. coggygria 'Daydream'
This compact green-leaved cultivar features large, long-lasting blooms.
2. C. coggygria 'Pink Champagne'
With an upright growing habit, this variety has rosy plumes that are beautiful in arrangements.
3. C. 'Grace'
A cross of the Eurasian and American species, this delicate shrub has three-season interest.
4. C. coggygria 'Young Lady'
The shrubby, slow-growing cultivar can reach six feet in height. It flowers prolifically, even at a young age.
5. C. coggygria 'Flame'
This vigorous grower can reach 25 feet in height.
6. C. coggygria 'Golden Spirit'
Foliage is the star of this cultivar; it changes from lime green to yellow to coral.
7. C. coggygria 'Royal Purple'
The variety has showy dark-purple leaves.