It's that time again; you're thinking about dinner and what to cook. So here's our weekly list of suggestions: dinner recipes that take less than an hour of mostly hands-off time. Some recipes will be much faster than that. We'll suggest what you can do to prep ahead and cut down on weeknight work. Recipes will be family-friendly, but we'll stretch the boundaries beyond chicken tenders and broccoli. Yes, there will be pasta, and, yes, it will be delicious. So visit us every week for dinnertime inspiration.
Monday: White Bean and Kale Stew
Hearty but not heavy, and altogether healthy, this delicious meatless stew tastes slow-cooked, but you can make it after work, as it comes together in a half hour. We like it with plenty of crusty bread.

Get the White Bean and Kale Stew Recipe
TUESDAY: Pan-Grilled Pork Kebabs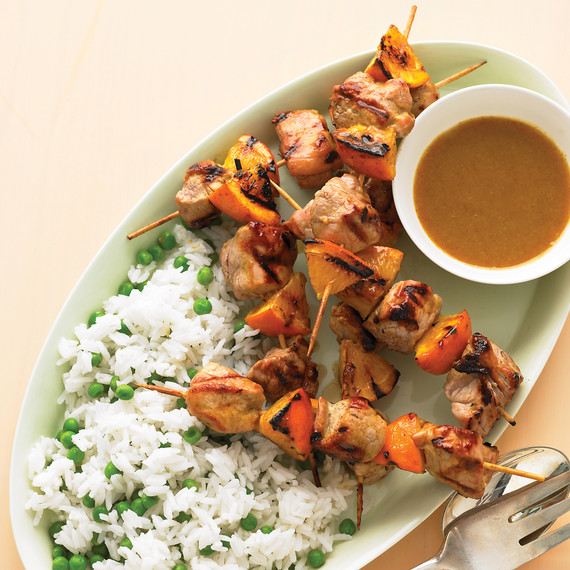 Summer is just around the corner, truly. For those of you who haven't dusted off the grill yet, we offer a taste of what's to come, a kebab dinner using your trusty grill pan. (And if your grill is ready to go, feel free to cook these kebabs on it!)
Get the Pan-Grilled Pork Kebabs Recipe
WEDNESDAY: 30-Minute Chili
No slow cooker required, this flavorful chili is made the old-fashioned way, in a Dutch oven, but it only takes a half hour.
Get the 30-Minute Chili Recipe
THURSDAY: Primavera Penne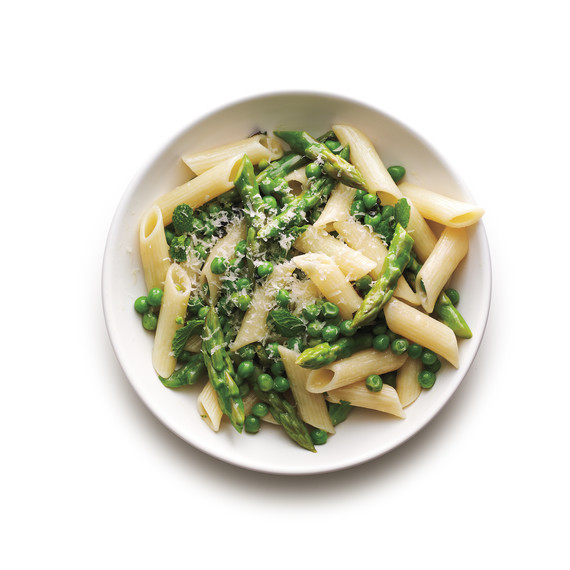 Spring in a pasta bowl: Penne meets asparagus and (frozen) peas in this light main course. A little white wine, lemon zest, and fresh mint bring it all together, and Parmesan seals the deal. Top with canned sardines, smoked trout, or broiled or grilled chicken thighs if you fancy a dose of protein.
Get the Primavera Penne Recipe
FRIDAY: Halibut Salad Nicoise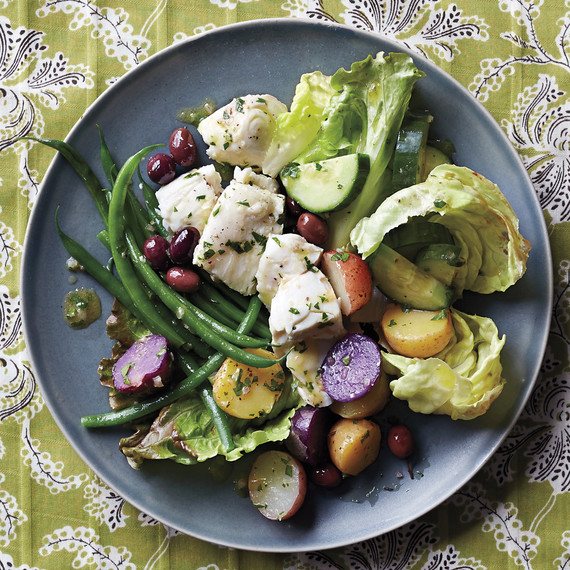 In case you aren't familiar with it, halibut is a firm-fleshed white fish. California or Pacific halibut are sustainable seafood choices. Farmed Atlantic halibut is a good alternative. Try the fast and easy poaching technique used in this recipe, it preserves the flavor of the fish and uses no fat or oil.
Get the Halibut Salade Nicoise Recipe
SATURDAY: Bacon and Scallion Quiche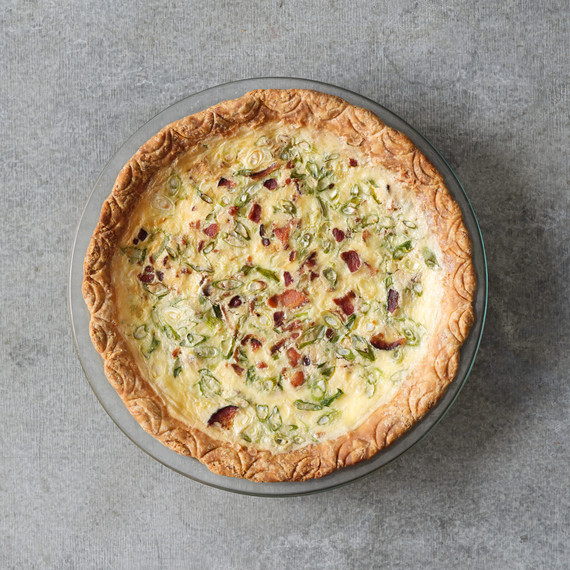 Quiche is not just for brunch or lunch; we prefer this eggy custard-and-pastry classic for dinner. And we rather like this deep-dish version because there is a greater filling-to-crust ratio. Read our insider's guide to quiche and see step-by-step how to make quiche. Serve with a leafy green salad, some asparagus, or just about any vegetable you fancy.
Get the Bacon and Scallion Quiche Recipe
SUNDAY: Make it Memorable with Flank Steak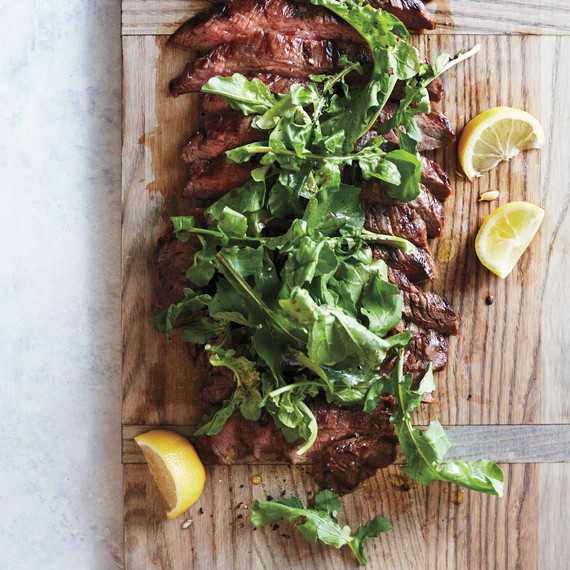 Here's to the holiday weekend! Get your grill on and cook this divine flank steak. We elevate an inexpensive cut with a mighty marinade of olive oil, soy sauce, lemon juice, and brown sugar. It assures a caramelized crust and deepens the flavor of the flank. The result? A flank steak that tastes like a much more expensive cut.
Get the Soy-Lemon Flank Steak with Arugula Recipe