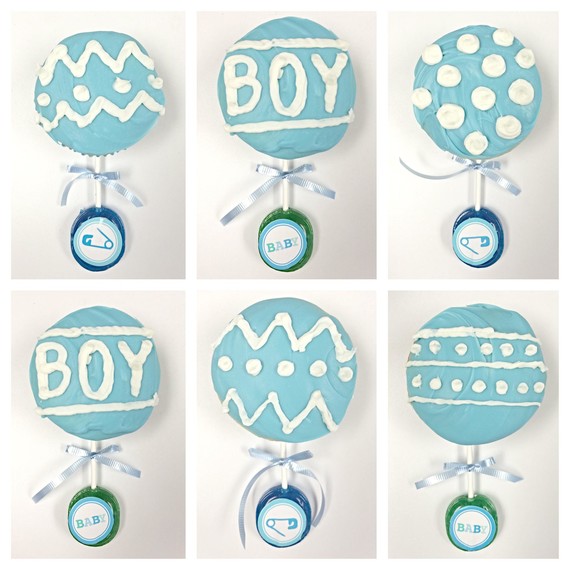 Even though there are traditional routes to take when decorating cupcakes for a baby shower, sometimes it's good to mix it up and try something new! That's why I wanted to share a tutorial to make baby rattle cupcakes. They are fun to make and decorate, and can be customized depending on whether it's a boy, a girl, or a secret!
Materials
-  cupcakes (as many as you need)
-  frosting or Wilton Candy Melts
-  lollipops
-  Wilton Ready-to-Decorate Icing
-  pipette bags
Directions
1.  Ice your cupcakes with either traditional frosting, or melt down Wilton Candy Melts for a cleaner finish (let them set before decorating).
2.  Place the Ready-to-Decorate Icing in a pipette bag and decorate the top of each cupcake to look like a rattle. I recommend zigzags, straight lines, etc. to make them look like more realistic!
3.  Using a knife, poke a hole in the side of the cupcake where you would like to put the rattle "handle." Then put the lollipop (stick first) into the cupcake.
4.  Box up or set out for your guests to enjoy!