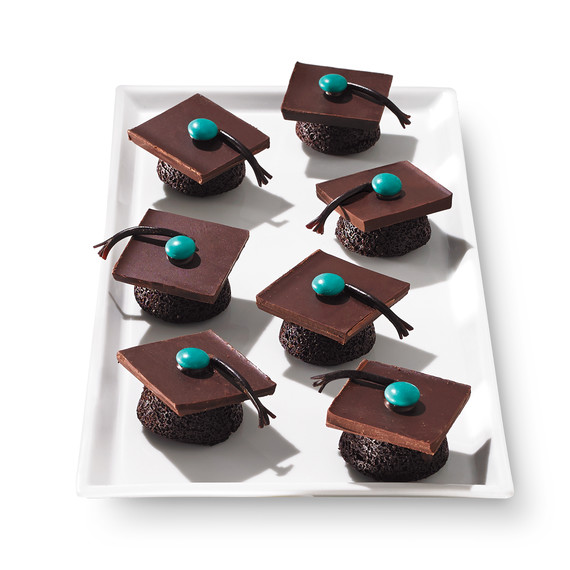 1. Spray mini muffin cups with nonstick cooking spray, fill each two-thirds full with batter, and bake as directed in your recipe, but reducing the time to 8 to 10 minutes. We like Double-Chocolate Cake (without the glaze); see the recipe.
2. Let cakes cool in tins 5 minutes, then transfer to a wire rack; let cool completely.
3. Spoon 1/8 teaspoon melted dark chocolate onto flat side of each cake. Place a square of a thin chocolate bar, such as Lindt, on top; press to adhere. Use a drop of melted chocolate to adhere a small candy-coated chocolate on top.
4. Snip licorice rope into 1 1/2-inch lengths. Cut one end of each into thirds. Dip other end in melted chocolate and press into underside of round candy to adhere. Let stand until chocolate is set. (Our cake recipe yields 42.)
Graduation Desserts Galore