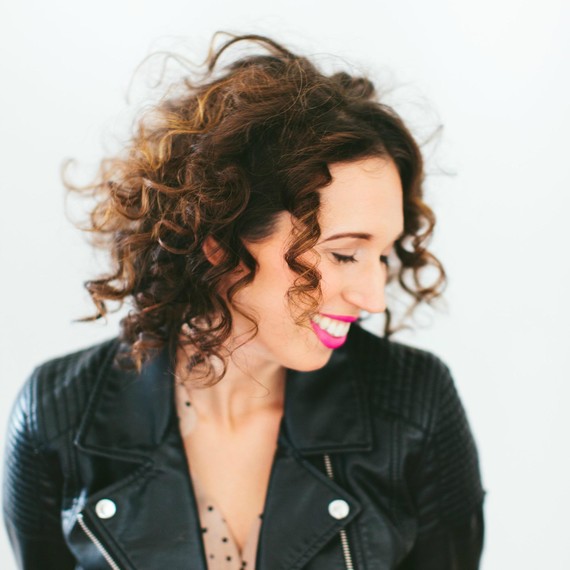 With years of fashion styling under her belt and almost 1 million followers on Pinterest, Alex works with big brands to create beautiful and inspiring styled campaigns in print, video, and on Pinterest. As a fellow mom and woman on the go, I was interested in what trends Alex could recommend to those who will be chasing after little ones this summer instead of lounging with a beach read!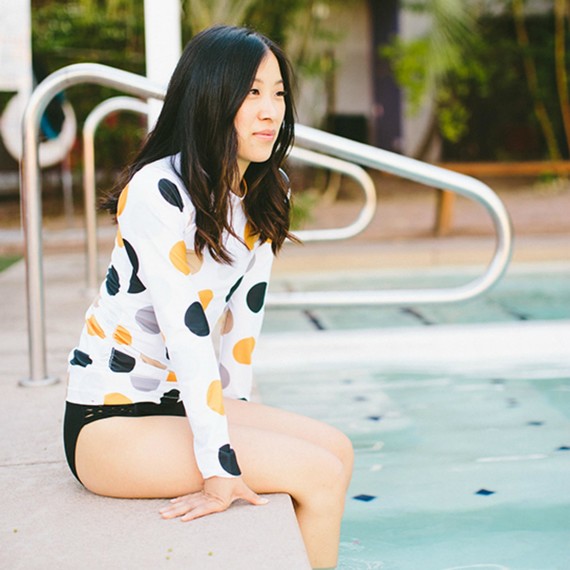 What swimwear trend do you see working for those of us who like to be active around the pool and at the beach? 
Stylish rash guards! Surf wear isn't just for surfers anymore. Stylish rash guards are becoming a new trend in swimwear, and women that love a bit more coverage are flocking to this style. Big retailers like J.Crew are on board, but you can also shop smaller retailers like Albion Fit for cool prints and designs.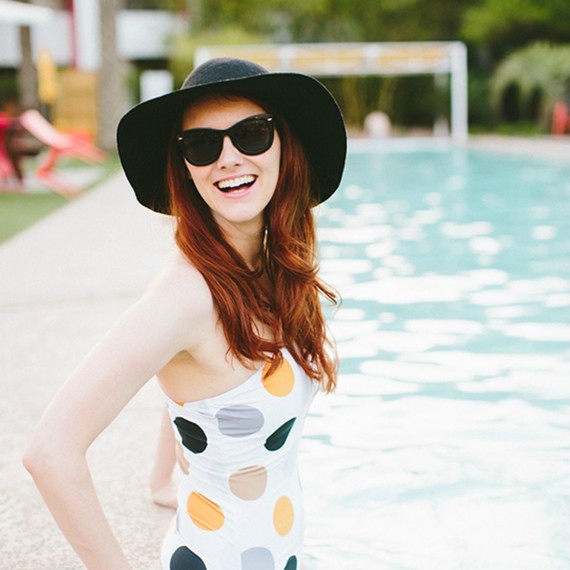 Are there any classic styles you have your eye on this summer?
Anything with graphic prints -- stripes, polka dots and other popping prints are staying strong this year. You can't go wrong with a black-and-white striped suit. Just make sure that the print is flattering on your body shape and the stripes match up on the seams.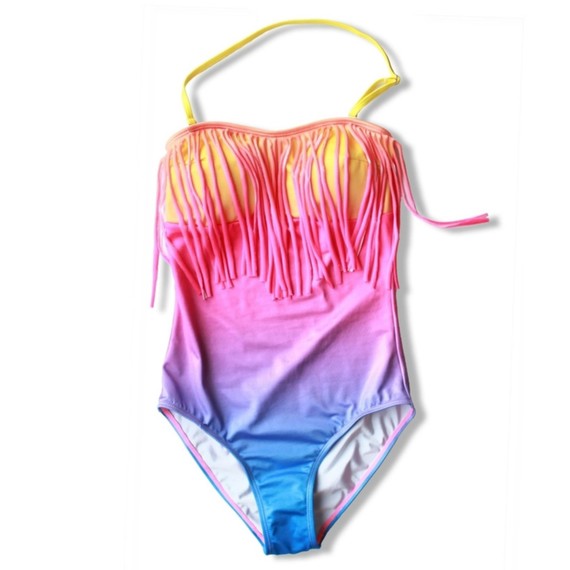 What's trending for those of us who want to be a bit more daring?
If your style lends itself to a more bohemian vibe, you will probably love the latest trend of fringe. Fringe across the bust line actually first made an appearance last year, but it has stayed strong. It is also an asset to those with a smaller chest. If you have a larger chest and don't want to draw attention to that area of your body, steer clear of this trend.
Another great daring trend is neon. Neon colors are a surefire way to make you look more tan! Just pay attention to the color of neon to make sure it's complementary to your skin tone. For example, blues generally looks better on skin with pink undertones and warmer shades of orange and pink look better on people with olive undertones.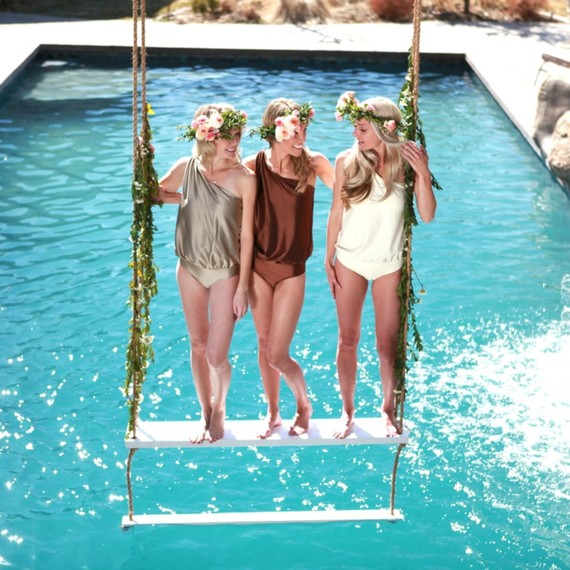 Can you recomend swimwear style that can go the distance? What's the perfect suit to pack for a vacation? 
Anything metallic. Shine on this summer! Metallics match everything. Beachgoers that want to wear their swimsuits all day will love metallic bathing suits. Just keep in mind that with the material being reflective, it can sometimes highlight curves you may want to hide.
You can learn more about Alex here and see all of her stylish picks for summer over on Pinterest. 
Swimwear photography credits to Jacie Smith, with styling by Alex Evjen, modeling by Summer Bellissima, and suits by Albion Fits and Rad Swim.