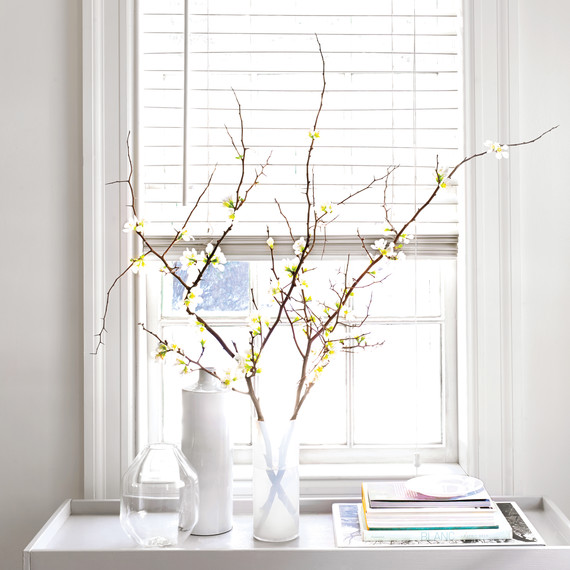 The key thing to remember is that decorating isn't about what's missing -- in this case, color -- but what you're highlighting instead. "This is a great look to embrace once you're older and you've accumulated a bunch of things you truly love -- and shed things you don't," says Alexa. "A stark white room is an ideal backdrop for collections of art or furniture. Think of your home like a gallery: it's not about slapping on a popular style, but curating and exulting the things you love most."
I love this concept, and I also love Alexa's tip for arranging the items you'll put in your "gallery" without tearing up those perfect white walls. "Use painter's tape to mark the dimensions of mirrors and other artwork, and then trace their silhouettes on brown butcher paper," she suggests. "It seems silly, but it helps so much with the composition. That way you can 'audition' your layout without having to patch holes in walls."
Are you a fan of minimalist design? How do you make it your own?