Being a sustainable business that strives to be eco-friendly in all respects, we love that there are now many options available for disposable and compostable plates, cups, utensils and more. No one has perfected eco-friendly party wares like Susty Party. All the plates, utensils, cups and straws used in this shoot are from their fun and pretty line of compostable party necessities. And not only are the products beautiful, but the plates are thick, the utensils are sturdy, the cups hold up. Best of all, when you're done, you just toss them in the trash (guilt free)!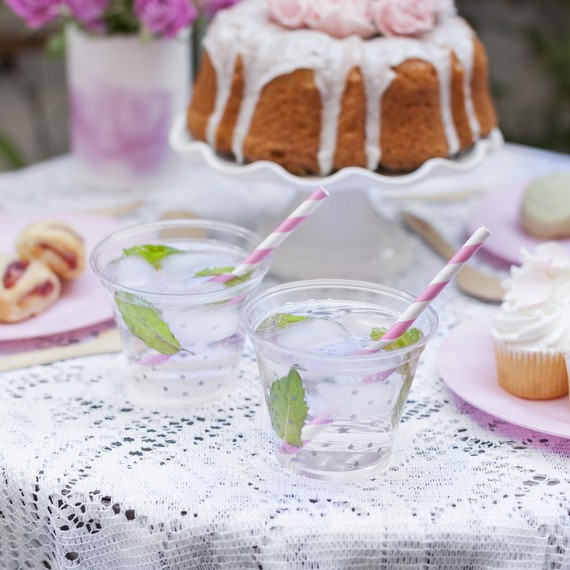 To kick off our Mother's Day dessert brunch, we created a refreshing and sweet sparkling "mocktail" for Mom, with just a hint of rose: a sparkling rose lemonade. To make it, add just a touch of rose water to homemade lemonade (made with sparkling water instead of flat).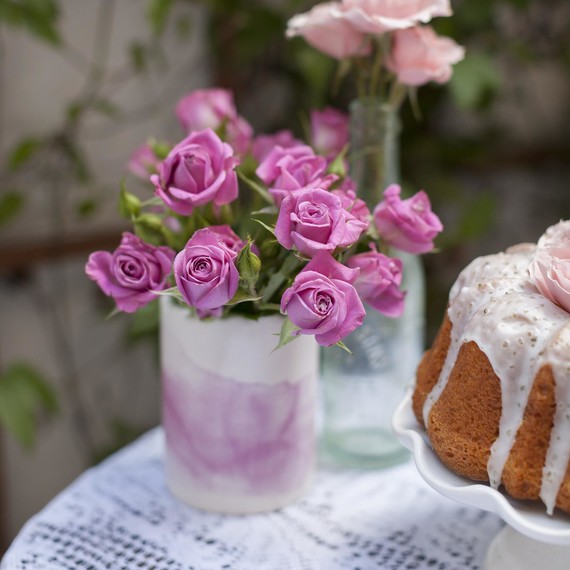 Since our main source of inspiration was our Rose Water line, we obviously had to use roses as part of our decor! We opted for delicate spray roses in both soft and bold pink hues. We especially love how spray roses offer a more organic shape when displayed in reused bottles and candle vessels. With many buds on each stem, it is easy to pull and tuck branches around one another to craft a more natural and wild bouquet. For our brunch, we opted to display the flowers in an old green-tinted glass bottle and an emptied out Rose Water candle vessel from our Clean Water Collection.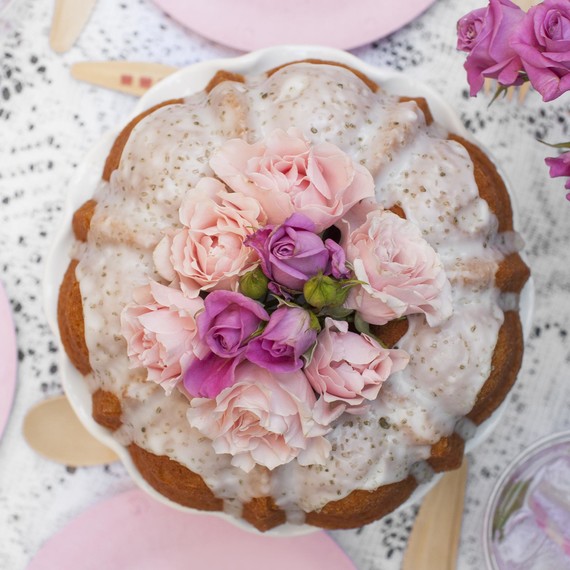 We decided to forgo traditional brunch foods for an array of yummy desserts, which are perfectly suitable for breakfast or lunch, especially when celebrating! We wanted a hearty and not too sweet cake to act as our centerpiece so we went with a bundt cake. To make it extra special, we trimmed off a handful of buds from our rose bouquets and filled the center of the cake with them.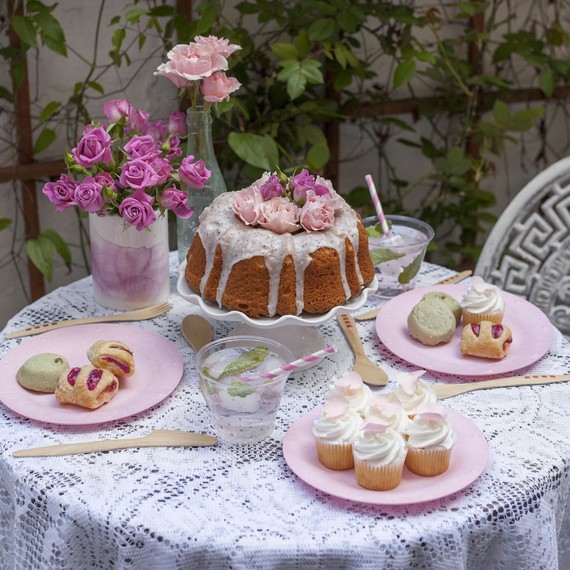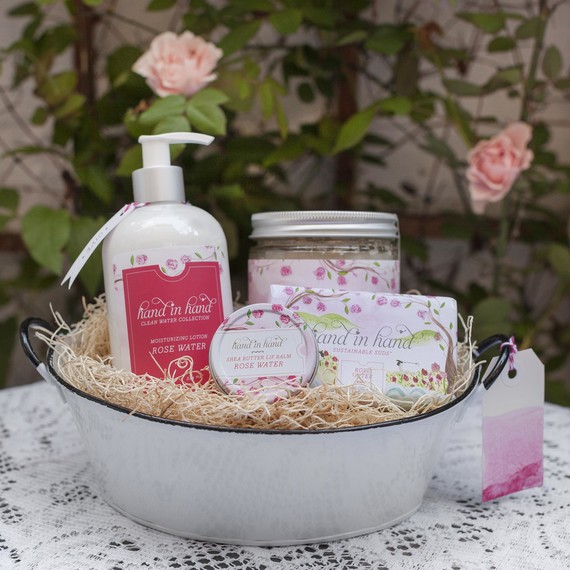 Giveaway
We are giving away one of our Rose Water Mother's Day Baskets to one of our lucky Martha Stewart readers! To enter, leave a comment below telling us your favorite thing about your mom. A winner will be randomly selected and contacted for shipping information. Contest ends on Wednesday, May 6th at 4:59 PM EST, 2015. Don't want to wait and risk not winning? You can order our Mother's Day Gift Baskets online.
The Rose Water Mother's Day Gift Basket is valued at $75 and contains:
-  Rose water moisturizing lotion
-  Rose water bar soap
-  Rose water sugar scrub
-  Rose water lip balm
-  Water colored gift tag
-  Decorative tin bucket
Happy Mother's Day to all of our mom's at Hand in Hand and to the hardworking, amazing moms across the world. We appreciate all you do!