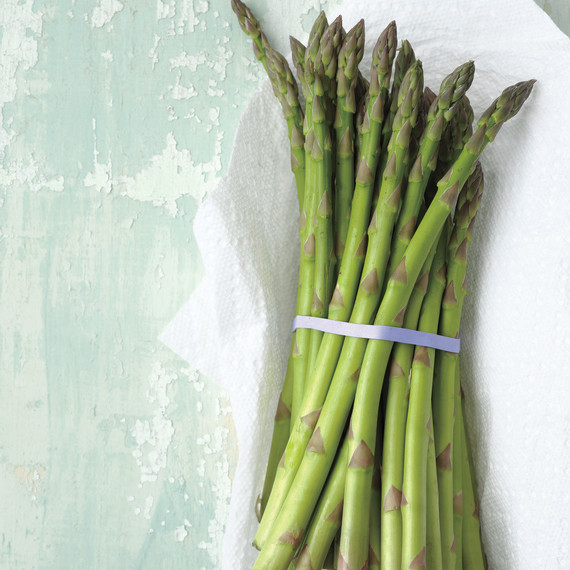 We cooks get a bit crazy in the spring. Sure, we love roasting, and root vegetables are great, but you know, as Everyday Food host Sarah Carey explains: "After a long winter of nothing but softening potatoes and apples at the market, the first new vegetables of the season in the market cause quite a stir."
Nothing outrageous there, but Sarah has some radical thoughts about spring produce. She thinks ramps, those wild onion relatives that are the harbingers of spring, are "overrated." After ramps, which are foraged not cultivated and thus only available in some areas, come radishes and spring greens, and then, "Finally asparagus -- the first real vegetable to appear."

This is where things get contentious. Forget what you've heard about steaming being the way to preserve the flavor of those asparagus stalks because Sarah has other ideas: "I boil them. Yep. Boil. The salt (that brings out the flavor) seems to have more of an effect on the vegetables when they are cooked in well-salted water as opposed to steaming them sprinkled with salt. It just seems to penetrate better."
If you feel radical and want to follow Sarah's lead: Cook (ahem, boil) asparagus just until tender and bright green. To serve later, or in use in a salad, run under cold water to stop cooking.
Those glorious green stalks are wonderful "tossed with lemony vinaigrette, brown butter, bacon, herbs." Lest you worry about Sarah, she explains: "Later on, I might get to grilling or roasting. But today, I want to keep it simple." Adding, "Raw is great too. Shave fat stalks, toss with olive oil, lemon juice, and Parmesan."
And watch this primer on how to prep asparagus: