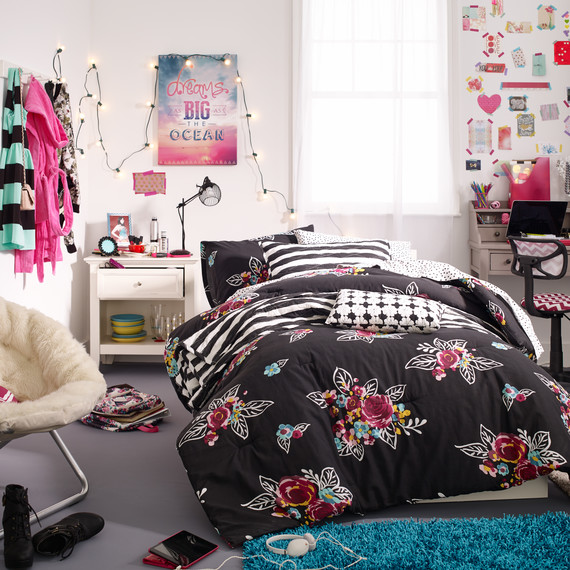 KITCHEN ESSENTIALS
Whether you're a novice cook or the host of every party, make sure your kitchen has everything you need. You'll want to start with basics: a good set of pots and pans, knives, and turners and spoons. With these tools, you can create most of the meals you want to make on a weekly basis. To save time and money, try preparing meals that you can freeze and save for later, or large-batch meals so you'll have leftovers the next day. Whatever you decide to make, you'll need these:
Essential Equipment:
Ice Cube Tray
Coffee Maker
Essential Cookware:
Micellaneous:
BATHROOM/LAUNDRY
You'll need more than just a shower caddy for your new bathroom! It's easy to overlook some of these basic items -- like a second set of towels so you can have something on-hand while you're doing the wash, or if you have guests over. It's always better to be prepared! We've done the thinking for you.
Hamper
Laundry hamper
Ironing board
Iron
Drying rack
Towel rack
Cleaning supplies and solutions
Clothing hangers
Waste bin 
BEDROOM
Sleep with comfort and confidence with an outfitted bedroom. A good rule of thumb is to have three sets of bedding sheets: a set on the bed, a set in wash, and a set in your linen closet. One of our favorites on this list is the message center –- it's a great way to keep track of your schedule, chores, or to keep up with your roommates, if you have them.
Desk Lamp
Alarm Clock
Message/Bulletin board
Calendar
GENERAL
A few last things to remember! These are the items you're bound to think, "I'll just get those later." But trust us -- go ahead and get them now. You never know when a light bulb will blow, the batteries in your TV remote die, or when you'll need a first aid kit at-the-ready!
Light Bulbs
Batteries
Surge Protector
Extension cords
First aid kit
Storage bins and caddies
Broom, mop, and bucket
Cleaning supplies
Basic office supplies -- everybody needs a pen every once in a while
Download our printable checklist to take shopping with you!