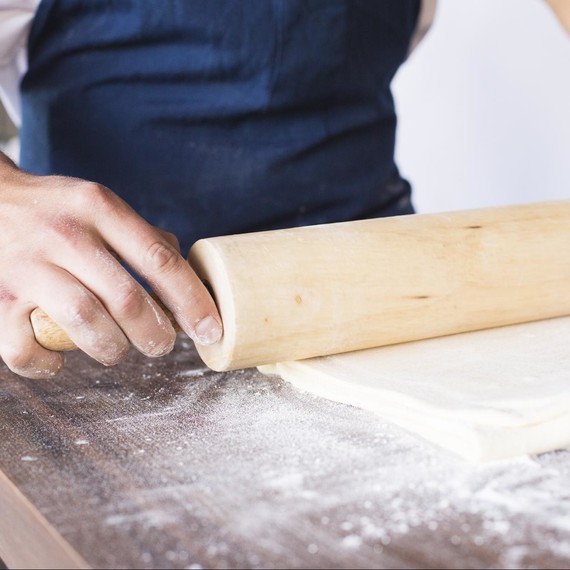 Flour, water, butter, yeast, sugar, and salt -- these are the deceptively simple components of the ubiquitous French pastry that's known and loved worldwide for its flaky layers, subtle crunch, and tender interior. When mixed, kneaded, rested, folded, and rolled just right, these six ingredients make up a winning batch of laminated dough that has distinct layers of butter and flour-based yeasted dough that rise into a complex, cavernous labyrinth of buttery deliciousness.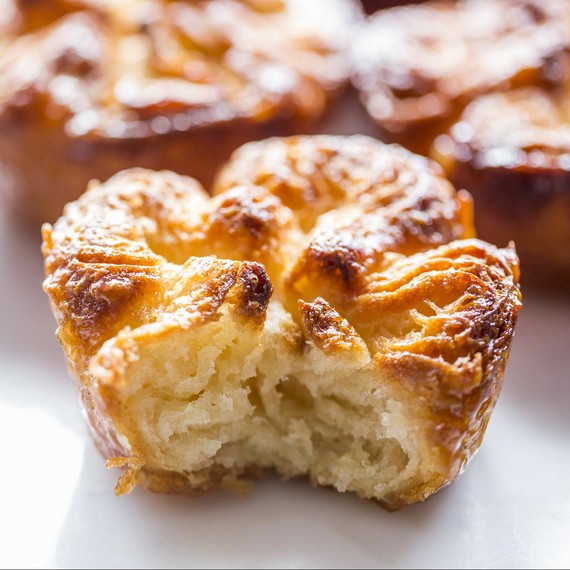 But how does laminated dough work? Watch the video below for a simple but game-changing explanation; then get baking. Remember to be patient: It takes serious dedication to produce a version that blooms into a perfect, golden crescent like the one you savored on the Champs-Élysées, or in some hidden boulangerie in Champagne. But trust us, the payoff is worth it: Laminated dough yields not only croissants, but tons of other delicious Euro delights such as kouign-amann, danish, pain au chocolat, and tarts stuffed with sweet and savory fillings. At ChefSteps, we love any excuse to make these pastries in our kitchen for a quick, office pick-me-up.
Beginning with your first batch, you'll embark on a journey many men and women have attempted, but only some have survived. Will you be among them? We believe you will be -- just work carefully, stay calm, and keep your eyes on the delicate, flaky, buttery prize.