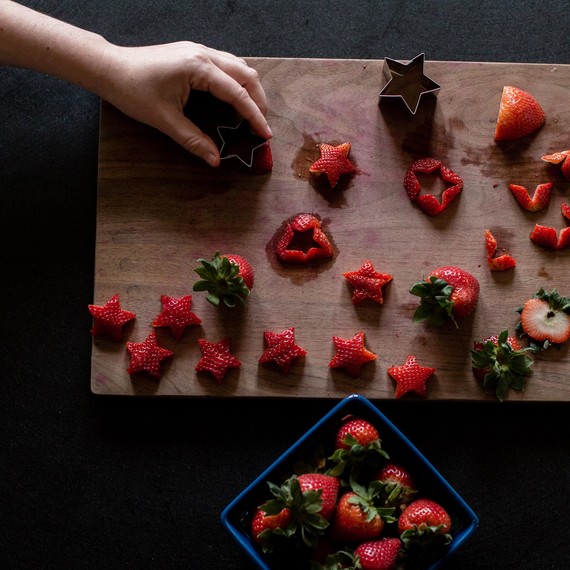 Prepare your favorite layer cake and frost it with buttercream. I like using Martha Stewart's Simple Layer Cake with Vanilla Frosting. To decorate, you will need a small star-shaped cookie cutter, strawberries, blueberries, extra frosting and a pastry bag fitted with a medium-size star tip. To make the firework pom-pom cake topper, you will need aluminum foil, floral wire, and a toothpick or wooden skewer.
Use the largest strawberries you can find! Large strawberries will produce the best results. At least make sure they are slightly bigger than your cookie cutter. Cut off stems, then slice each strawberry in half. Press a small 1- to 2-inch star-shaped cookie cutter through each of the strawberry halves. Be sure to save five strawberries to use on the top of the cake.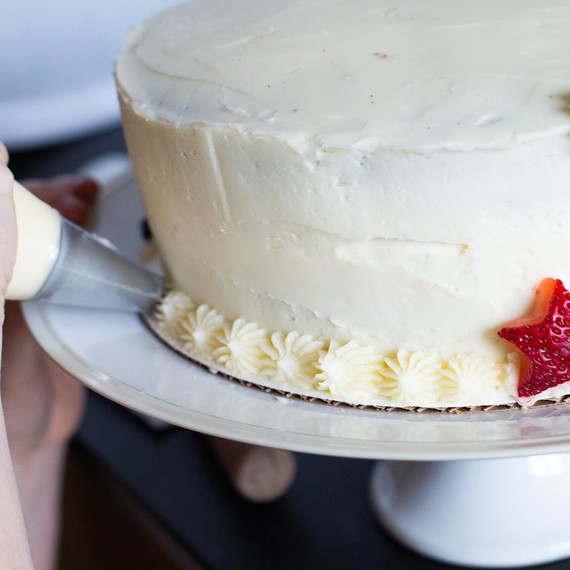 Pipe a decorative border around the cake, then evenly affix strawberry stars to the bottom border.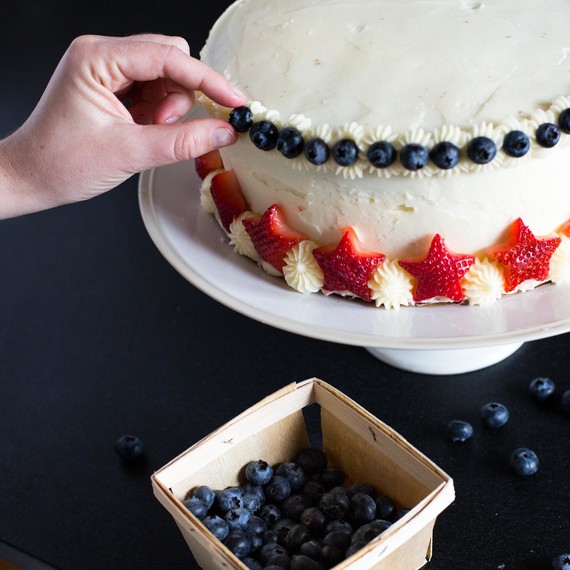 Pipe a second border on top of the cake. Affix blueberries in a decorative pattern. If the blueberries seem like they are going to fall, transfer the cake to the refrigerator for 10 to 15 minutes. The frosting will firm as it chills.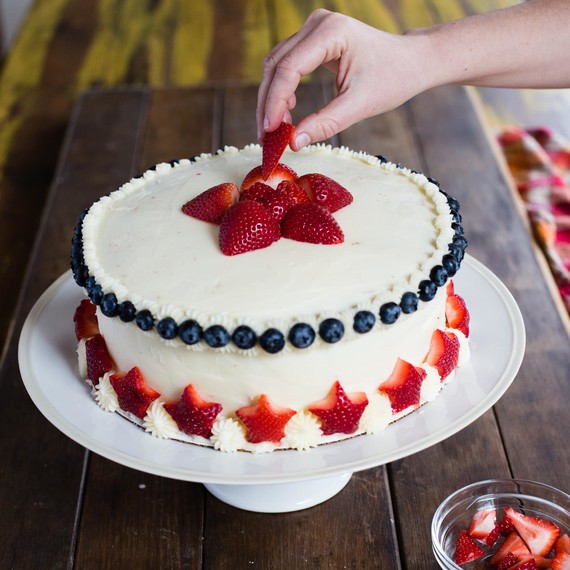 Cut three of the whole strawberries in half, then arrange in a star shape on top of the cake. Quarter the reaming two strawberries then transfer to the center of the star.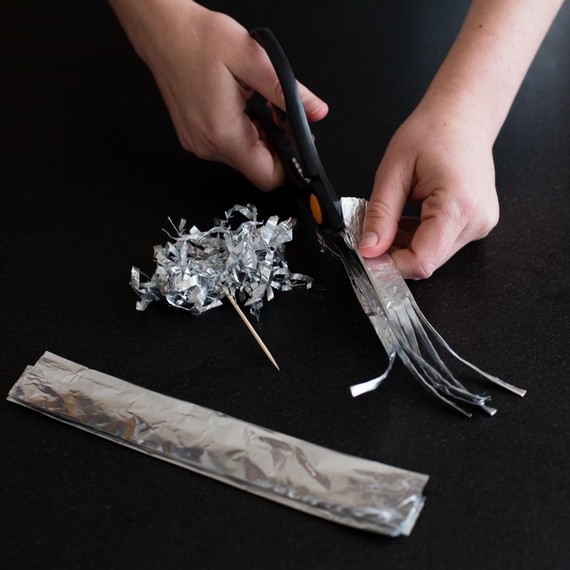 Create a firework pom-pom cake topper with aluminum foil. Stack two 12-inch-by-6-inch pieces of aluminum foil. Make 1-inch-wide accordion folds, creasing with each fold. Cut folded foil in thin strips lengthwise on each end, leaving 1/2 inch of space uncut in the center. Wrap a piece of floral wire  (or you can use a twist tie) in the center and fold the foil in half over the wire. Using a toothpick or skewer, carefully separate each of the layers. Pull and curl as necessary to reach desired shape. Using the wire, affix the finished firework pom-pom to a toothpick or wooden skewer.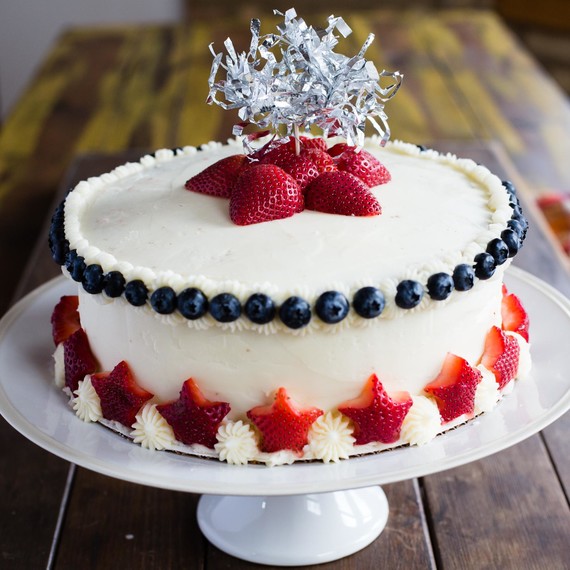 Place the firework topper on the cake. Cake can be covered and refrigerated overnight. Bring to room temperature before serving.