When Soup Club says "big food," we mean a meal for at least eight people. Soup is an easy one to scale up or down but if you are making a more complicated meal there are a few things you must keep in mind...so you don't lose your mind.
Manage your time
Prep in advance. It's not more difficult to chop up four onions, carrots, and celery stalks, as opposed to one of each, but it takes more time, so be your own best sous chef and make your mirepoix in advance. If it's chili, mix the spices. For lasagna, have the tomato sauce ready to go (bonus points if you have homemade tomato sauce in your freezer).
Remember that you'll have downtime between steps, too. For example: A big stockpot of water takes 30 to 45 minutes to come to a boil.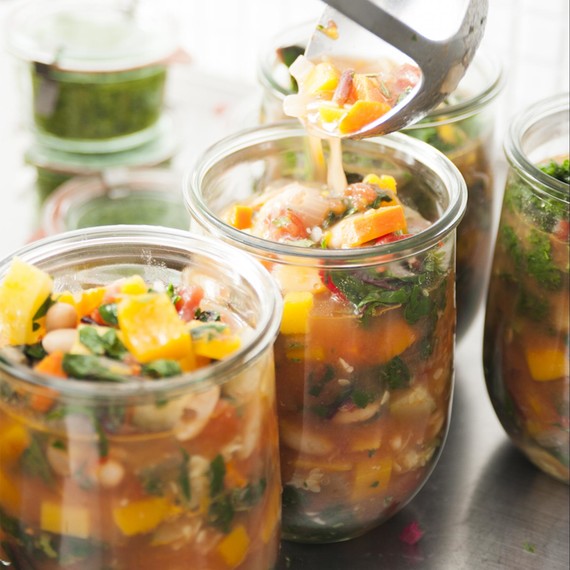 Manage your refrigerator and freezer space
Take a quick survey of your refrigerator and freezer to see if there's anything that needs to be discarded or is nearing its last legs and could be added to the recipe you're making, to limit food waste as well as free up room in your refrigerator and freezer. Think about grating less-than-perfect vegetables into your homemade pasta sauce, using the blanched greens you carefully stowed away in the freezer last season to stir into your soup or thawing some meat to add to your dish. After cooking, you'll have plenty of space to properly store your food.
Taste as you go
This one bears repeating: Large quantities of food need proper seasoning, and that usually includes way more salt than you're used to using. One of the best ways to make sure your big food tastes great (besides using a road-tested recipe) is to taste it periodically. If you're making everything in advance, leave time for last-minute seasoning adjustments when you reheat.
Give yourself room
A five-minute kitchen straighten before you get started will always improve your cooking, no matter how much counter space you have. Likewise, make sure your pots and pans are big enough to hold everything. A 14-quart stockpot may look gigantic compared to the standard 6-quart one that most people have, but if you're regularly hosting chili night for twelve, or making tomato sauce to last through the winter, it's one of your most useful kitchen tools.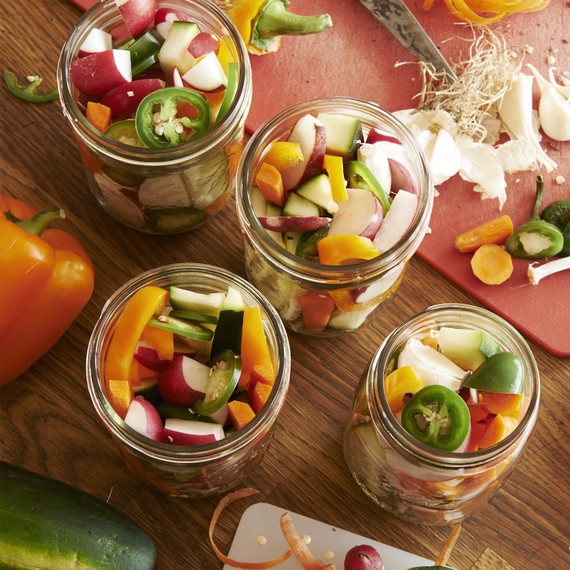 Stay positive, and spread the love
If you start to get overwhelmed, stressed, or tired as you cook, bring to mind who you'll be sharing food with and the process will be much more enjoyable. As we soup ladies love to say, "Giving is just as satisfying as receiving." By focusing on the good times ahead, you will elevate your mood.
Spread the love by investing in good storage containers for yourself and your guests. If you offer some of your extra food to your guests, it will help you manage the amount of leftovers you have in your fridge. Try containers that nest easily if your kitchen space is limited.
When all else fails, remember not to take things too seriously -- whether you pretend you're the host of your own cooking show, drink some wine, laugh at your mishaps, invite a friend to join you, or wear a fun apron -- do what you have to so you can have a good time in the kitchen.