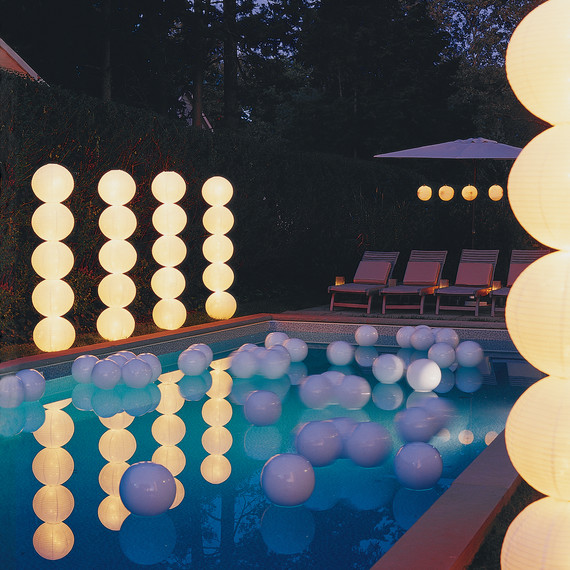 Here's a secret: The way to turn a mediocre party into a memorable party is to look at things in a new light. Literally.
Take for instance, the classic summer pool party: Host it at night when the sun sets, the temperature drops, and the fireflies come out in a flickering, romantic display.
I know what you're thinking: "But the water: It's too cold." At a daytime pool party, the idea is to beat the heat. At a nighttime pool party, the idea is to enjoy the outdoors as much as possible! Obviously, having a pool with solar, gas, or electrical heating is ideal; but in the absence of this, you can purchase a solar pool blanket, which absorbs natural heat over the course of the day to warm up the water. Oh, and remember to keep a fluffy stash of towels in arms' reach.