Soup has often been relegated to the intro position -- a sippable appetizer to ease you into the real meal, or a little something to get you through the rest of the workday. Enough of that! You might be thinking, "soup for dinner!?" Yes! In Soup Club we believe soup can be the main event -- and a great one at that. Treat your soup like a gorgeous roast chicken or a hearty lasagna, and look for sides and garnishes that complete the picture. With soup as the centerpiece, picture the dinner table. What do you need to complete the meal? Consider texture, flavors, and what will fit in your spoon. What extras can soak up any remaining goodness?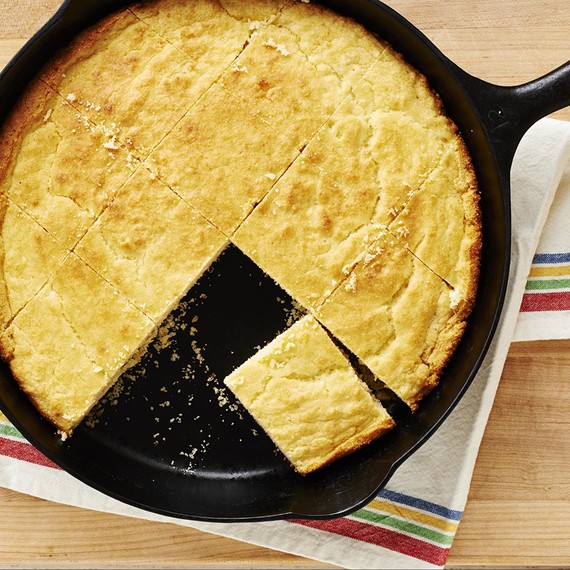 When in doubt -- add carbs. You can't go wrong with a good carb. Curries welcome rice. Tomato soup loves garlic croutons or a melty-gooey grilled cheese. And if you ask us, every chili is better with cornbread. For brothier soups like a minestrone, a good baguette toasted lightly and primed for dunking makes everything right. For the little ones, I find that pasta is always a crowd pleaser.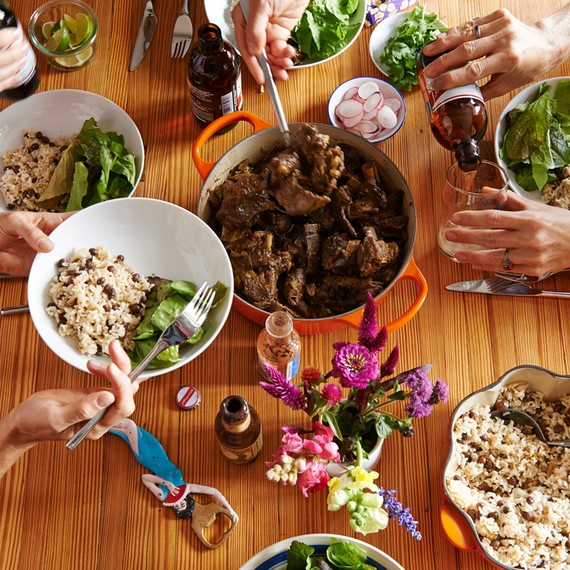 Another great way to elevate your soup meal to dinner-party worthy is to load the table with topping and garnishes galore. Your soup bowl can be a work of art and a fun DIY dinner for all eaters, so go crazy with the garnishes! Here are just a few of our favorite toppings:
- Bacon bits. No explanation needed.
- Leafy greens -- try kale, spinach, or arugula finely sliced in the bottom of your bowl, then pour hot soup over.
- Roast chicken breast (or any meat) sliced thinly -- this makes a simple soup hearty, and keeping the meat on the side is ideal when hosting friends with a variety of dietary restrictions.
- Popcorn. Seriously. This one is extremely popular with the kids.
- Toasted nuts
- Roasted vegetables -- think red peppers or squash.
When it comes to adding stuff to your soup, don't overthink it! Pull out some tasty leftovers or find that jar of caperberries you've been meaning to try. And if you want to add a hard-boiled egg, just assure your family that this is what everyone does in Saskatoon.