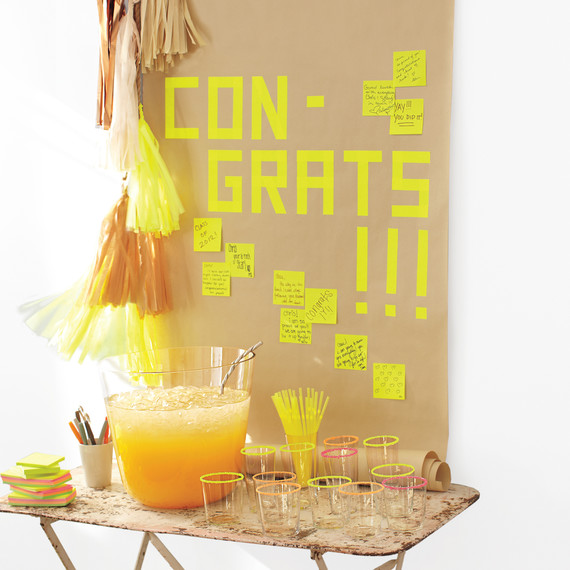 With the decor, keep it congratulatory. This neon-colored banner was made using basic office supplies including artist tape and kraft paper that unfurls into a giant diploma, and stands aside a pile of sticky notes for guests to leave their congratulations.
From there, affix a celebratory gold-medallion notary sticker on everything from the party invitations to the soda bottles and bags of candy. Throw handfuls of this custom confetti -- if you look closely, they're really photos of the graduating class through the years! Finally, string up this "Good Luck" banner to get your graduate excited for the future.
Want extra credit? Make this awesome 2015 wall decoration using the fringe cutter and cutting mat from our line at Martha Stewart Crafts.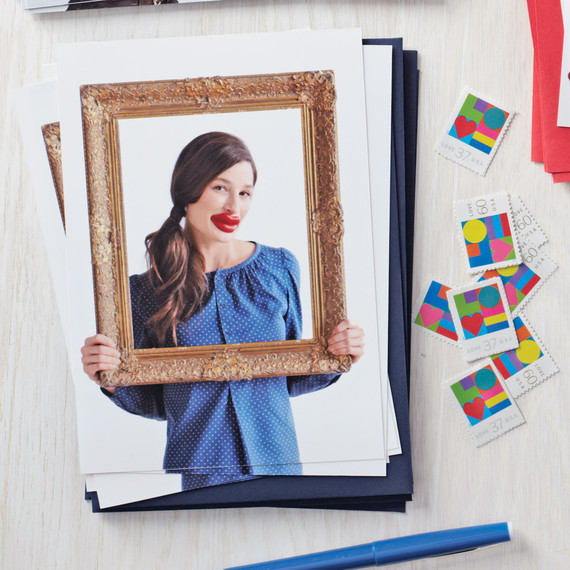 Set up a makeshift photo area next to whichever banner you use. Print and cut out funny hats and accessories, glue them onto sticks, and place them next to a sign with a custom hashtag. (Say, #bestgradpartyever?)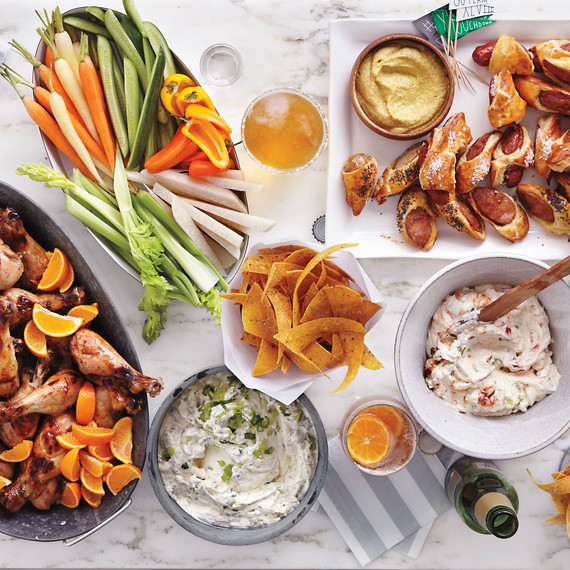 A hefty smorgasbord is needed to feed a crowd that just sat through commencement. For this, set up a table buffet offering the standard party fare like hot-off-the-grill sliders with all the toppings, bite-size pigs in blankets, or an 8-layer dip with nachos aplenty. Whip up a big batch of "firecracker" punch.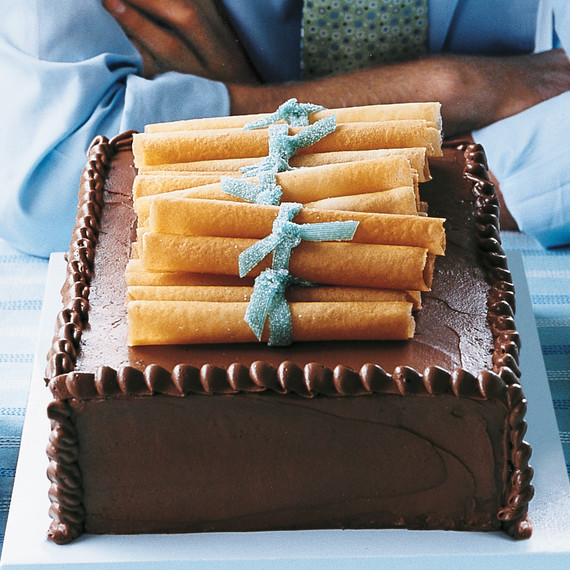 An achievement this impressive deserves an equally mighty impressive chocolate cake. This cocoa buttermilk cake is topped with a pile of small "diplomas."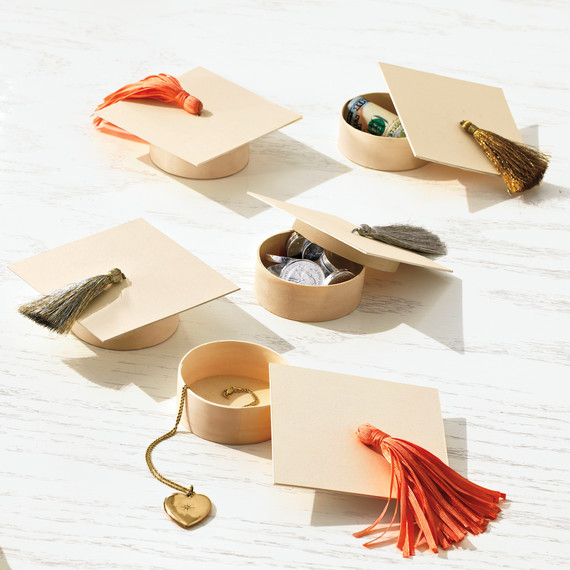 They've officially turned the tassels on their caps. In a nod to this big moment, send the guests home with these themed mortarboard box favors, each one filled with a tiny gift.