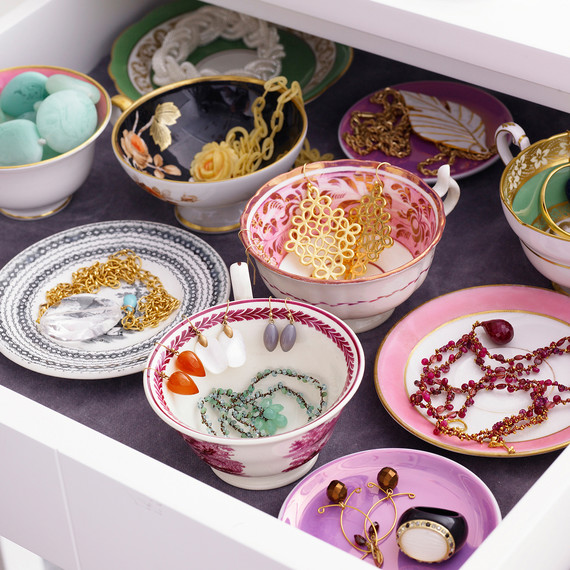 Your jewelry collection is in disarray. But the amassed tangle of chains, bangles, and earrings can be sorted in a pretty mixed set of teacups and saucers. To set it up, measure the height of the drawer's side (not the front), then gather dishware that's slightly shorter. Line the drawer with velvet or felt fabric to prevent rattling and sliding, then position the porcelain. Hook drop earrings on rims of cups, nestle necklaces within them, and stash chunkier beads and bangles on individual saucers. Arrange them in a drawer this way and you can easily scan all that glitters at a glance.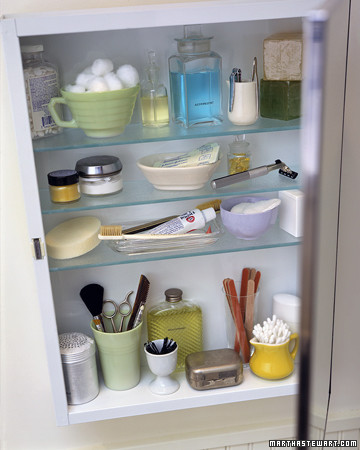 And that hopeless mess of a medicine cabinet? Consider it tidied up once and for all. Take a peek into this bathroom storage space and you'll spot several vintage mugs, cups, and other containers on the shelves that categorize toiletries, including this teacup holding a nest of cotton balls.
Uh oh. Forgot a birthday? Don't fret: The giftee will remember you warmly as they sip from this handmade gift. Fill a teacup with everything they need for an afternoon tea party for one including tea bags, petits fours in paper cups, and candy wrapped in festive tin foil.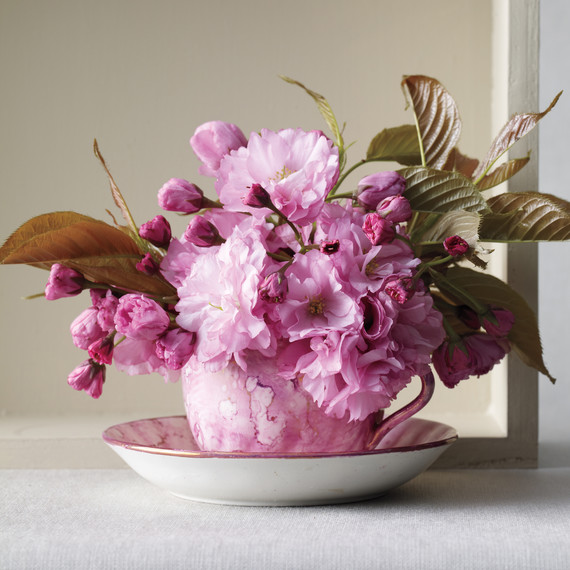 A teacup becomes the perfect vessel for a short-stemmed bouquet. Just snip off the blossoms as opposed to the entire stem. When arranging, tie the stems with string to prevent them from flopping over the rim.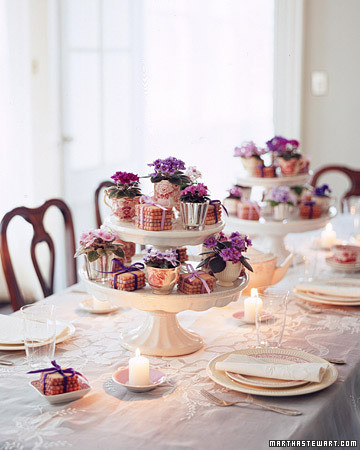 Here, a cake stand arranged with teacups makes an impressive statement at the table. The cups hold miniature African violets and stacks of wrapped cookies that are displayed for the taking.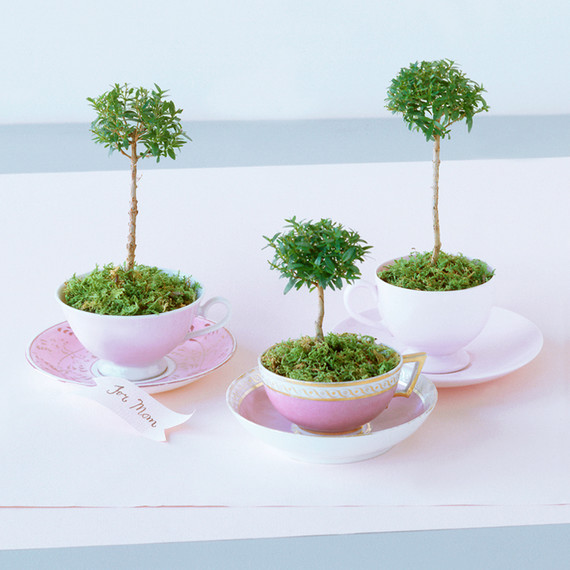 These teacups each cradle a sprightly myrtle tree that can then be offered as a party favor or uses as a placecard.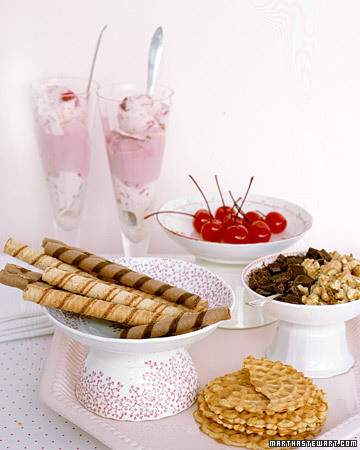 Your sweets and treats are best served with tea ... cups. Here, an assortment of solitary cups and saucers were stacked and firmly affixed with soft wax or adhesive putty. Your desserts are literally put on the prettiest of pedestals.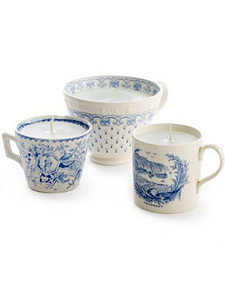 This idea offers an upcycling solution to both old teacups and candles burned down to the wick.
Make the Teacup Candle