It's that time again; you're thinking about dinner and what to cook. So here's our weekly list of suggestions: dinner recipes that take less than an hour of mostly hands-off time. Some recipes will be much faster than that. We'll suggest what you can do to prep ahead and cut down on weeknight work. Recipes will be family-friendly, but we'll stretch the boundaries beyond chicken tenders and broccoli. Yes, there will be pasta, and, yes, it will be delicious. So visit us every week for dinnertime inspiration.
Monday: Cuban Black-Bean Stew with Rice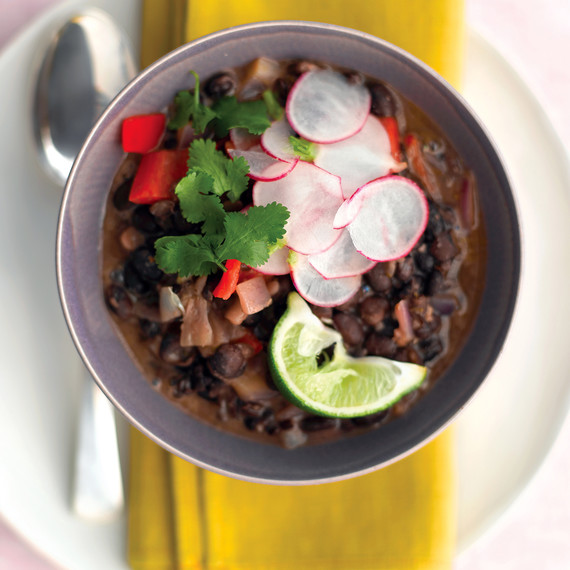 Hearty and quick to prepare (it uses canned beans), this is a filling, flavorful dinner for a Monday (or any night).
Get the Cuban Black-Bean Stew with Rice Recipe
TUESDAY: Pasta with Sausage, Leeks, and Lettuce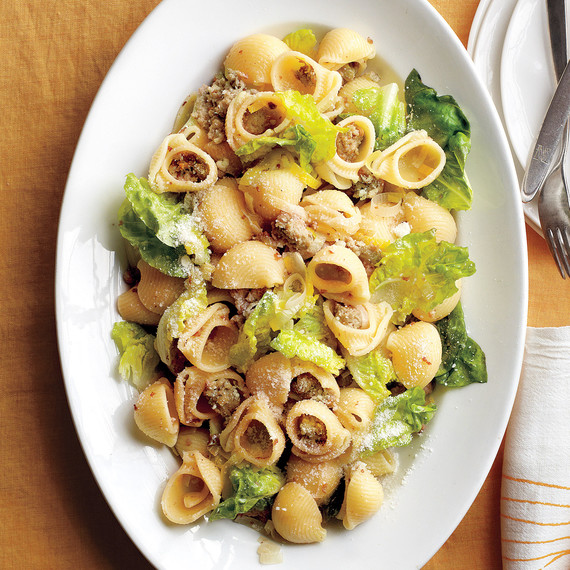 It's all about the leeks. You might think this dish is all about the sweet Italian sausage, but, no, really the important thing here is the leeks. They bring a brightness and sweetness to a dish unlike what their kin onions offer. And, no -- I've never had lettuce in my pasta before either.
Get the Pasta with Sausage, Leeks, and Lettuce Recipe
WEDNESDAY: Meatballs with Garlic Bread
Everything tastes better with garlic bread. And this is a super easy route to using hoagie rolls rather than a loaf. Why didn't I think of that before?
Cooking the meatballs in the tomato sauce saves time and infuses the sauce with flavor. Bonus: There's only one pot to wash!
Get the Meatballs with Garlic Bread Recipe
THURSDAY: Broiled Bacon-Wrapped Chicken with Sweet Potatoes and Watercress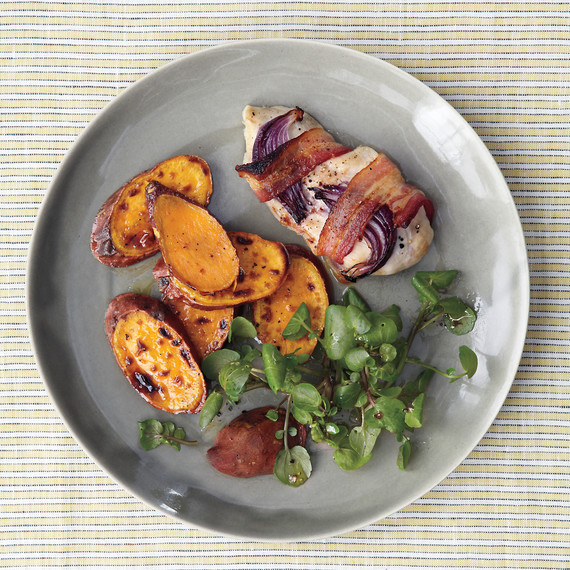 Get the Broiled Bacon-Wrapped Chicken with Sweet Potatoes and Watercress Recipe
FRIDAY: Asparagus-and-Lemon Risotto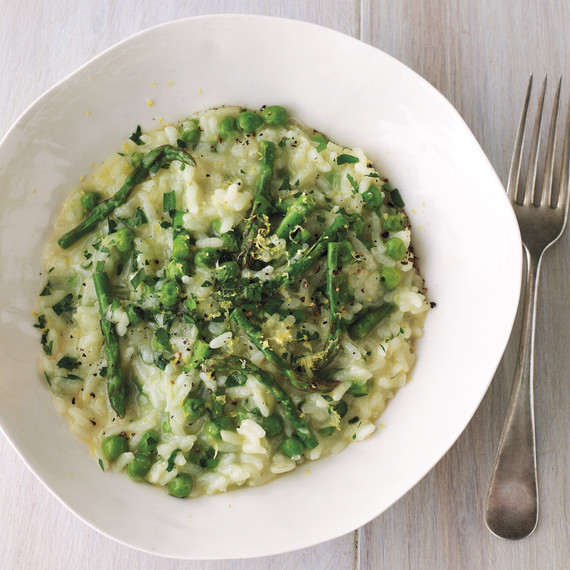 Does spring make you think of asparagus? Me too, and a risotto is a perfect vehicle. Made with vegetable stock, this is a slightly decadent, totally delicious meatless dinner. Adding lemon and parsley before serving gives it a fresh flavor.
Get the Asparagus-and-Lemon Risotto Recipe
SATURDAY: A Shrimp Tikka Masala Meal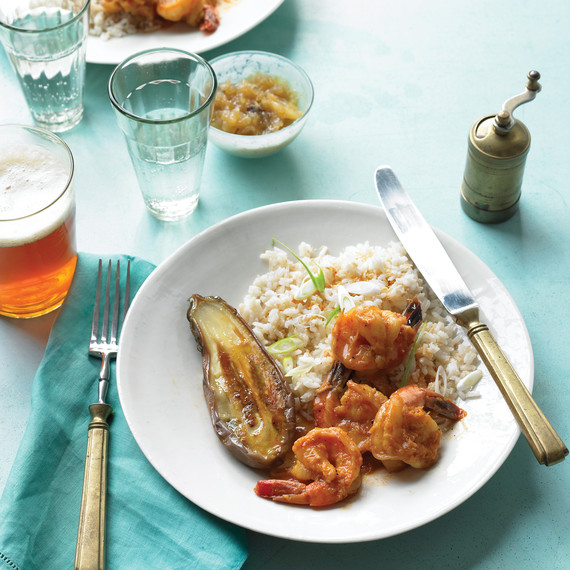 This meal is so much tastier than takeout and the whole thing comes together in about an hour. If you don't fancy shrimp, this recipe works wonderfully with sliced skinless chicken breast. The Toasted Coconut Rice is sublime, and Honey-Roasted Eggplant with Chiles will convert even those who don't always love eggplant. 
Get the Shrimp Tikka Masala Recipe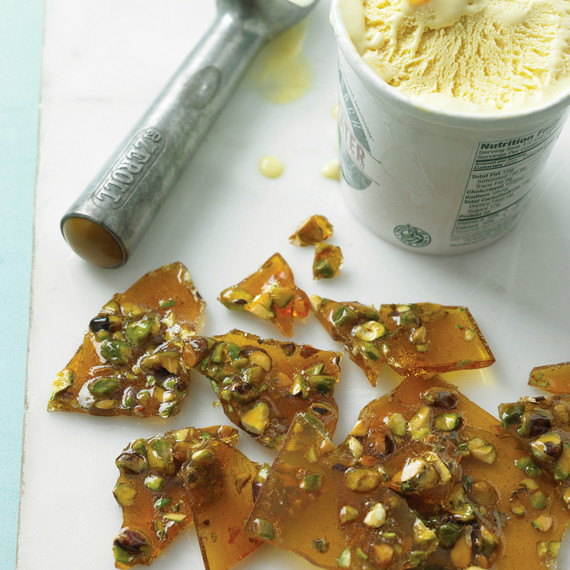 SUNDAY: Gnocchi from Scratch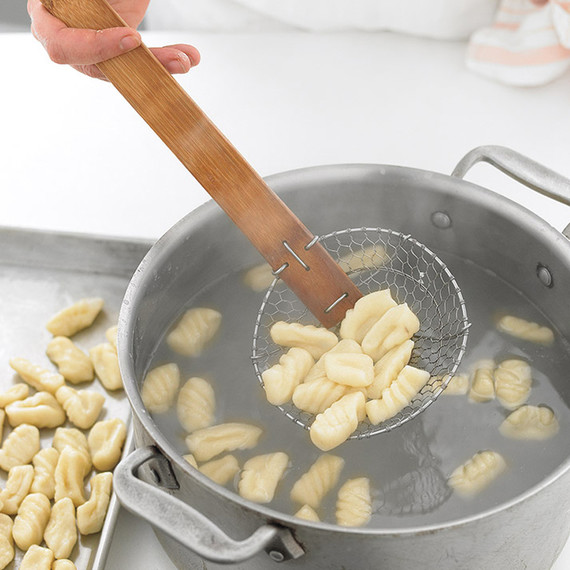 A delicious, hands-on project for a Sunday afternoon. Transform baked potato, flour, and salt into comforting little dumplings. Serve them with pesto, marinara, or sauteed  kale (my favorite) -- and those are just some of the options.
Get the Homemade Gnocchi Recipe