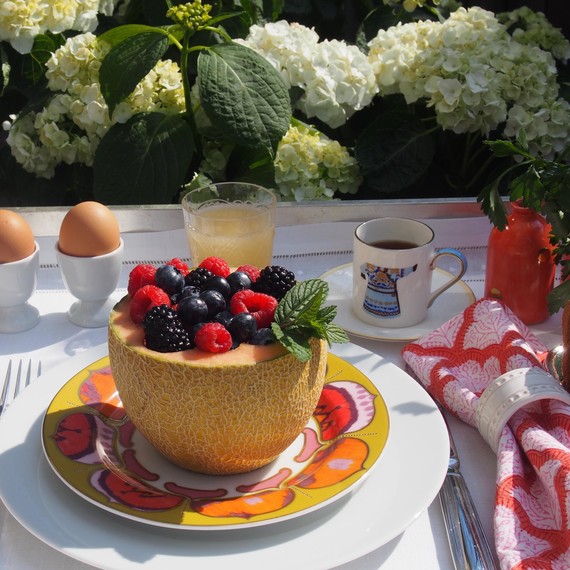 Doilies
Line your tray with cotton or linen doilies. If you don't have one, a fabric place mat will do the trick! A doily adds an elegant and feminine touch to the table setting … and soaks up any spills or crumbs.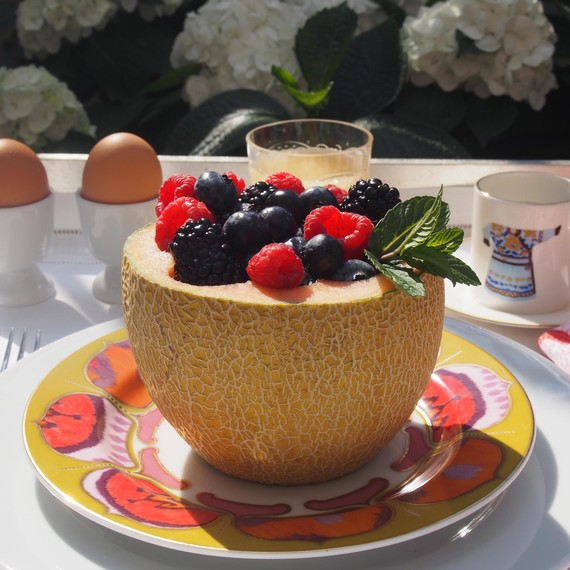 Fresh Fruit
Not only does fresh fruit taste amazing, it looks beautiful! At the grocery store I was allured by the smell of melon, so I decided to cut a small whole melon in half, and scoop out the ripe fruit with a melon baller. I then filled the melon with a fruit medley of melon, blueberries, raspberries and blackberries.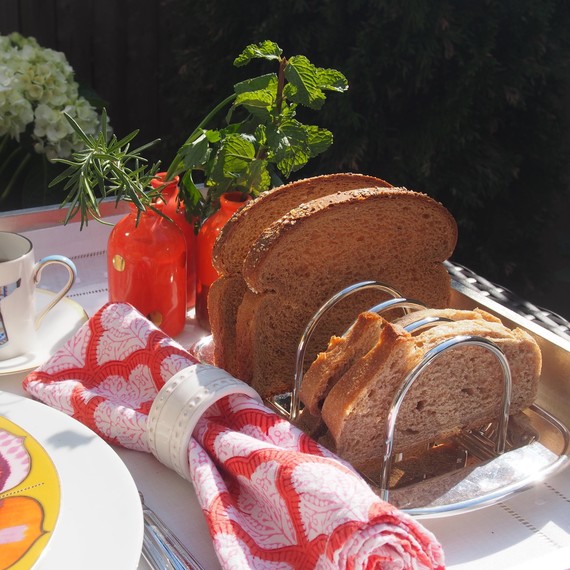 Breakfast Accessories
Boring pieces of toast look much more appetizing when served on an English silver toast rack. To complement the rack, I put slices of butter and a dollop of raspberry jam into two silver bowls.For me, breakfast is not complete without eggs. Serve them in egg holders rather than throwing them on a plate or bowl -- you'll be amazed at how grown-up your meal will look.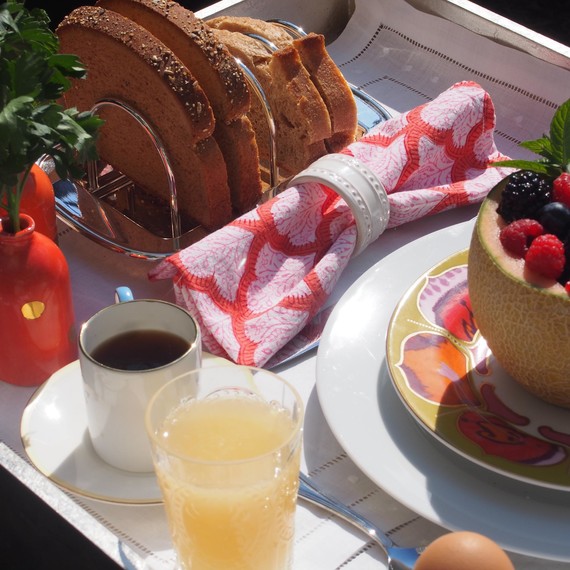 Extra Special Touches
Freshly squeezed grapefruit juice is a staple for my breakfast routine, and I like to serve it in a small ornate cup! I also find that a delicious espresso looks even more decedent in a demitasse with a matching saucer.To me, nothing says "good morning" with happiness and positivity more than a vibrant and colorful napkin. If you don't want to use a fabric napkin, you can buy colorful paper ones as well.
Serve your gorgeous breakfast in bed, or in my case, in the garden -- it's on a tray so feast wherever you like!