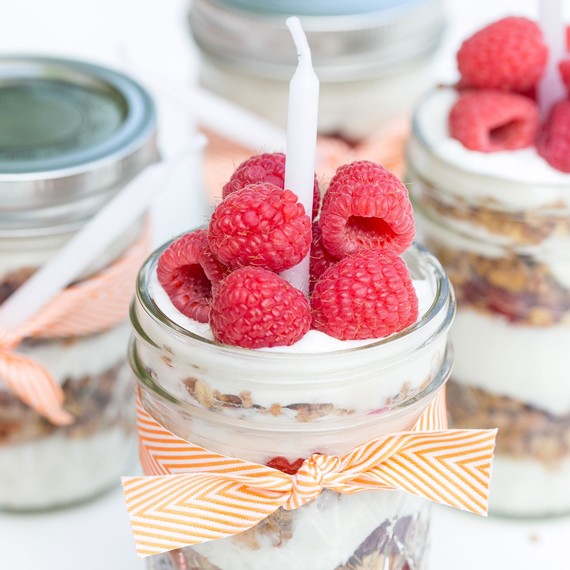 In our house we go above and beyond to celebrate birthdays. They're kind of a big deal and we love making them special for each other and for our son, who will be turning 3 very soon! The celebrations start in the morning with a special birthday breakfast, balloons strewn throughout the house, and of course a special gift. Most people would make pancakes or something sweet for breakfast, but because the day is long and we devour so many sweets, I try to keep it healthier, but still special. One of my favorite breakfast items to have is a parfait of granola, yogurt, and fruit topped with local honey. It's full of good protein, carbohydrates, and vitamins, and tastes amazing! To make the parfaits special for a birthday, it's all about how you package them.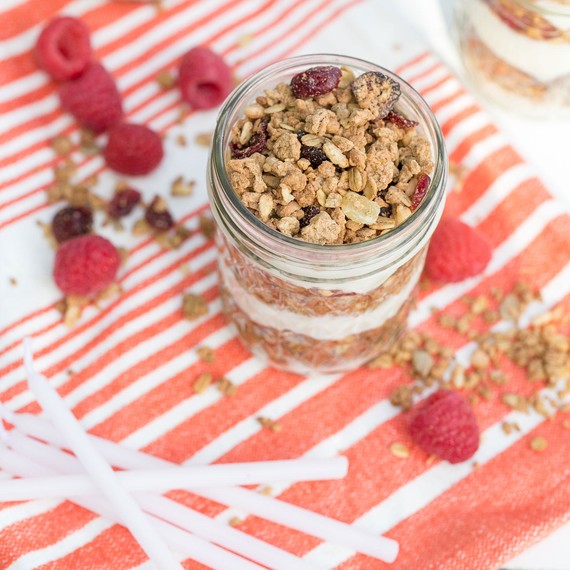 I used Martha's parfait recipe and layered the granola with Greek yogurt in small glass jars tied with a ribbon and topped with a candle. These are great because you can make the granola the night before and all you have to do before the honoree wakes is layer the parfaits. It's also great because you can make individual servings for the entire family, and cleanup is way more minimal than a big pancake feast.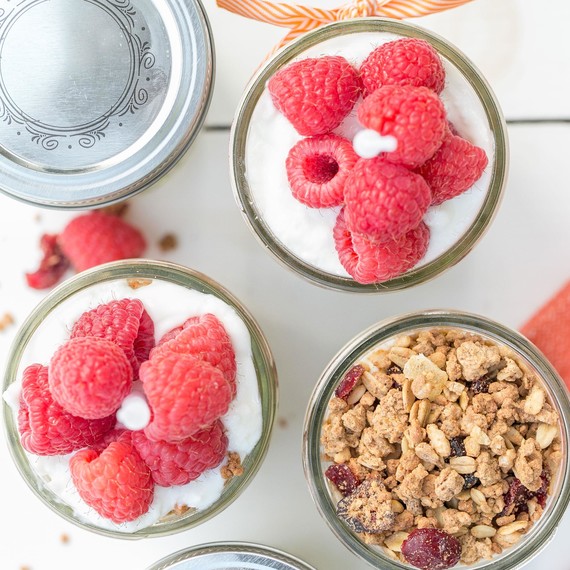 Then light the candle, sing a little birthday ditty, and enjoy the rest of the day!