My entire life I've heard the following: "Breakfast is the most important meal of the day." Most often I hear it in the tone of my grandmother's voice and visualize a pointing, shaking finger along with it. To be completely honest, I was never much of an early-morning eater (hence the strife between my grandmother and me). On those early mornings before school, when my parents were away and she was watching us, she'd force me to eat my whole, entire breakfast, and often it would make me sick!
After many years, I've come around to my grandmother's point of view. Breakfast IS the most important meal of the day, but how and what you eat is crucial to your energy levels throughout the day. What you eat for breakfast sets your day of eating off, so it's super important to make solid decisions. Eating a piece of cake and having a coffee with milk and sugar is going to make you crave sugar all day (and probably gripe your stomach as well). Eating a couple eggs with some avocado and a green tea will leave you full, satiated, and energized for hours to come!
Working out? I can never really eat before a morning exercise session, but a coffee with a splash of coconut milk and a banana are the perfect amount of energy to hold me over until I can load up on a big protein breakfast after my sweat sesh.
Paying attention to your morning protein intake will make a big difference in how satiated you feel and how long you feel satiated. Increasing your morning protein will help you keep both your appetite under control and your energy even. It's worth the effort, I promise! Read on for some of my favorite protein-rich, dairy-free breakfasts that are sure to get your days started off right.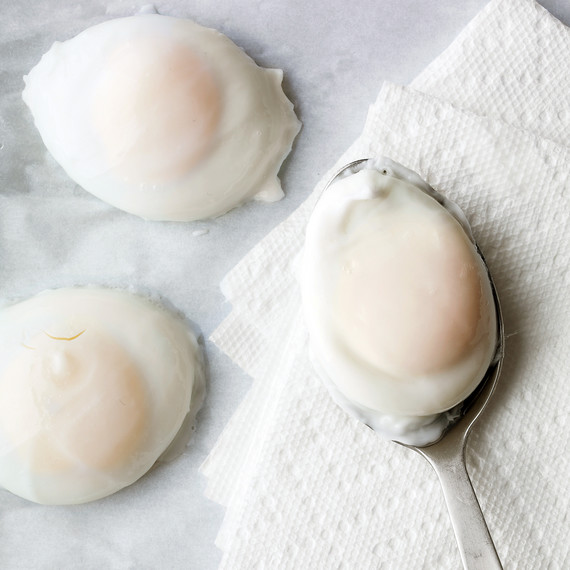 Eggs
Eggs are simple and so yummy. I always choose cage-free and organic whenever possible, but have 'em however you like -- and don't kick the yolks to the curb! I often make egg muffins on the weekends to save myself time in the mornings. They're super easy to make and easy to eat on the go for both me and the kids!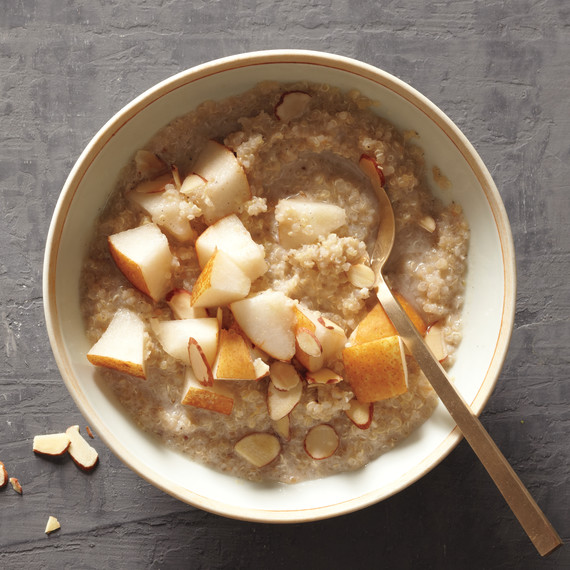 Quinoa Porridge
A perfect substitute for the standard oatmeal, quinoa porridge is chock-full of protein, quick to cook, and easy to mix with any flavors you choose: coconut milk, cinnamon, fruit… Add a bit of nut butter for a boost of flavor and clean protein.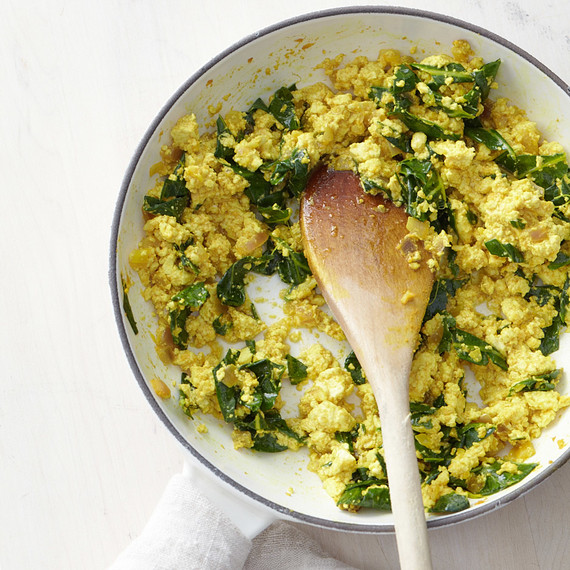 Tofu Scramble
Sick of eggs? Making a tofu scramble is way simpler than you think. Simply substitute eggs with tofu, then mix it with veggies, fresh herbs, and spices, or just sprinkle with sea salt and enjoy!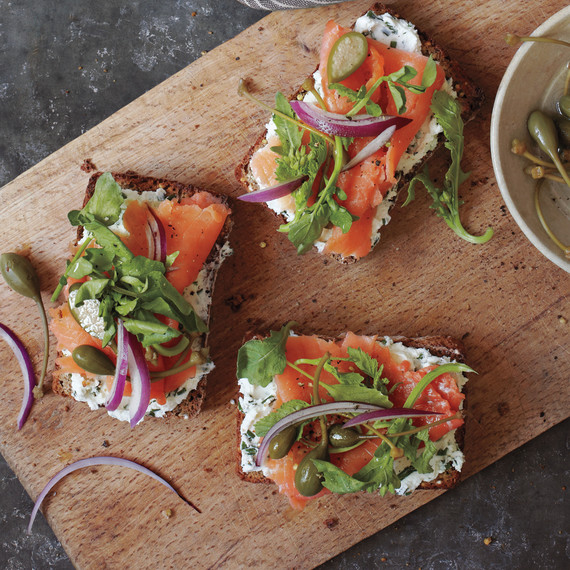 Salmon on Sprouted Toast
Sprouted grain toast has a much higher protein content than regular bread, so always go for sprouted! Toast your hearty slices, then top them with salmon (cured or otherwise), drizzle with olive oil, add a slab of tomato, a smear of avocado, and you have a perfectly balanced breakfast! Try a few different combinations, you'll be surprised at how delicious salmon can be in the morning!