Breakfast is credited with being the most important meal of the day, and it also happens to be my favorite. However, I'll be the first to admit that many times during the week, outside of leisurely Sunday brunches, I am rushing out the door with nothing but coffee in my hand. It's a work in progress, but I have been focused on making sure that there is time in my day devoted to taking care of myself. And I know that a good way to do that is by making sure I have the right fuel to kick off the day.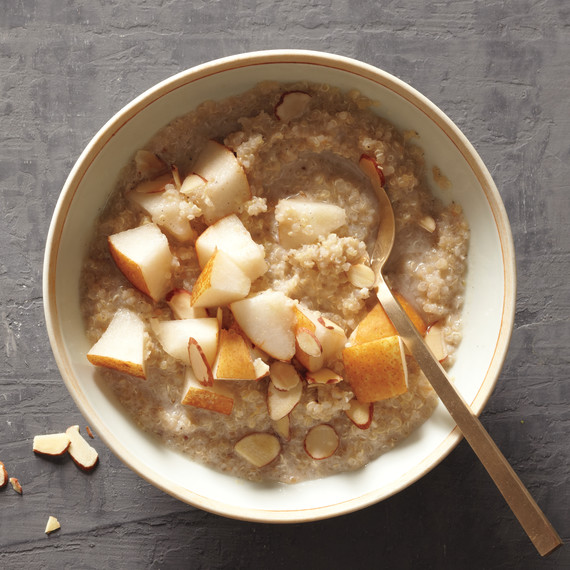 I recently came across one of my favorite cookbooks of the year, "Clean Slate." I love making the cardamom quinoa porridge because I can make a big batch on Sunday night and eat it throughout the week. It is such a delicious and quick breakfast to have in the mornings. Also, since it's made up of whole grains, its quite filling and will sustain you for a few hours. I'll usually top it off with seasonal fruits that I come across at my weekly farmer's market visit. Not into quinoa? Go for a bowl of souped-up oatmeal.
If you are really pressed for time, try making a breakfast smoothie. My favorite, a coconut-cherry smoothie, is by far the simplest yet tastiest smoothie recipe I have ever found. It will take you all of two minutes to make and keep your tummy happy. If the thought of cherries in the morning isn't the most appealing thing to you, there are plenty of other options. You can make an avocado smoothie, or go for a spin on a classic recipe and try a blueberry smoothie with almond butter.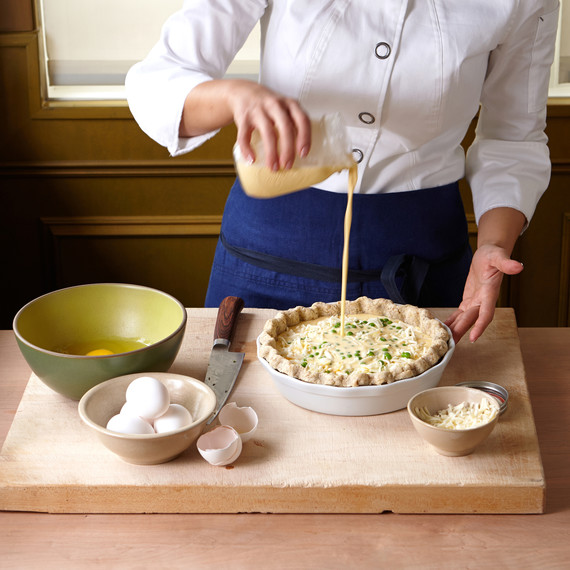 On the weekends, I slow down (just a little bit) and make my favorite breakfast. I love having friends and family over to feast over a great spread. Since it's the weekend, I like to splurge a little and make decadent dishes for everyone to share. A classic favorite that is super easy and versatile is a quiche -- made with a gluten-free Cup4Cup pie crust, of course. Prep time is minimal, and the rest is just waiting patiently while it cooks in the oven. This will give you plenty of time to socialize with your guests, or you can make the quiche ahead of time and reheat it in the morning.

For my quiche fillings, I like to keep it seasonal and go to the farmer's market for fresh vegetables. A favorite combination of mine is asparagus, English peas, and grated Comte cheese. To me, nothing can beat it!
We usually feast and then go hiking afterward to even out the caloric intake! It makes for my favorite kind of weekend afternoon.
What are your favorite quick breakfast recipes?