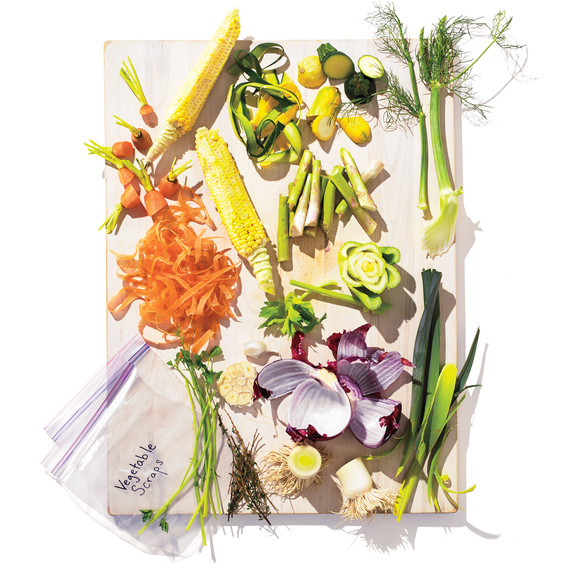 Food waste is one of the biggest issues around right now so play your part -- don't toss your vegetable scraps. Save some for stock: Many of the peels, stems, and other trimmings that you've been throwing away are full of flavor. Some make a more pleasing stock than others -- see below for what to save and what to toss -- in the compost bin, not the trash!
Vegetable Stock How-To
Keep scraps until you're ready to make stock: Simply rinse and place them in a labeled bag in the freezer. Once the bag is full, transfer the frozen scraps to a pot with a handful of whole peppercorns and completely cover with water. Simmer the stock for about an hour and season it with salt to taste; let it cool before straining and using.
Good Trimmings for Stock
Carrots
Summer squashes
Celery
Asparagus
Leeks
Onions
Garlic
Herbs
Fennel
Corncobs
Best for Compost
Mushrooms
Beets
Broccoli
Cabbage
Brussels sprouts
Cauliflower
Turnips
Artichokes