Ice Cream Waffle Sandwich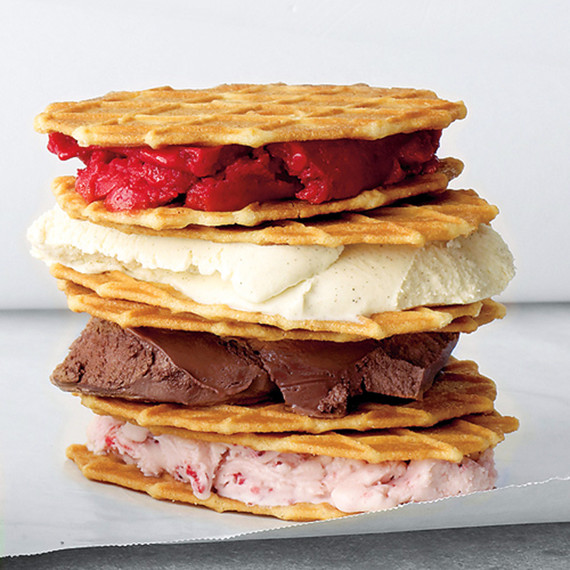 When it comes to waffle wrappings, we think our waffle cookie sandwich trumps the waffle cone-wrapped burrito. Simply spread a scoop of your favorite flavor on a waffle cone cookie and top with another. Stacking them high with layers of every flavor is optional!
Get the Ice Cream Waffle Sandwich Recipe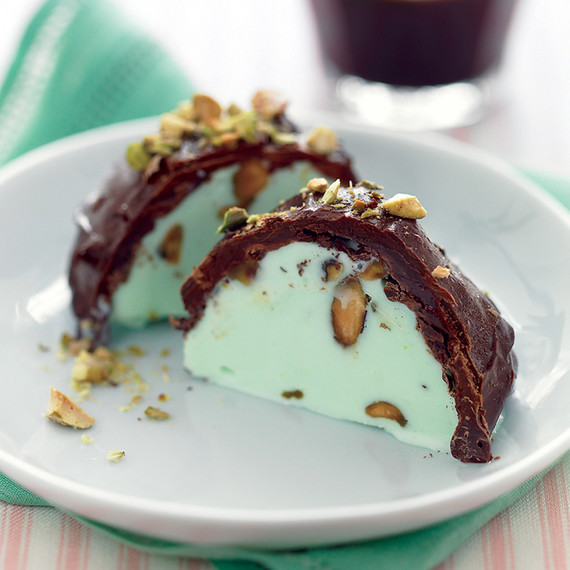 This bite-size dessert looks sophisticated, but it's far from complicated to make. All you need are three ingredients: Pistachio ice cream is hidden under a thick layer of semisweet chocolate -- and a generous sprinkling of chopped pistachios.
Get the Pistachio Bonbons Recipe
Matzo Chocolate-Mint Ice Cream Cake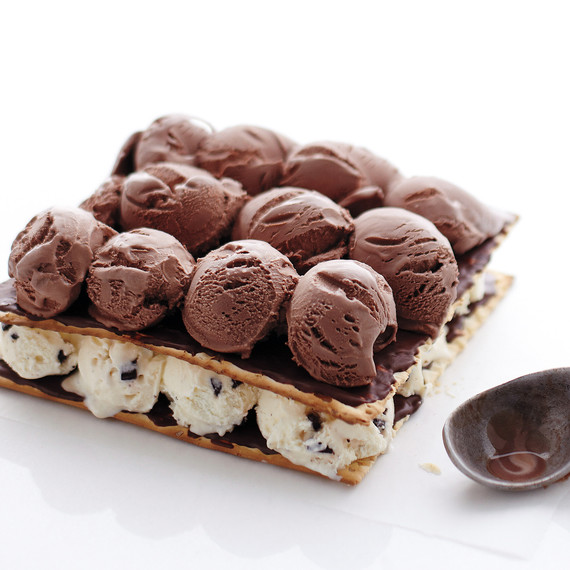 Chocolate or chocolate chip? It's a classic ice cream conundrum. If you can't decide, why not have both -- with ganache-covered matzo crackers!
Get the Matzo Chocolate-Mint Ice Cream Cake Recipe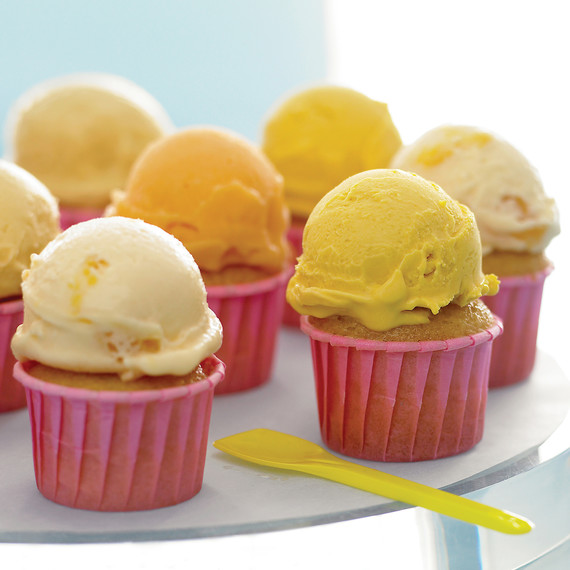 The surprise "frosting" on these adorable little cakes is actually scoops of gelato.
Get the Ice Cream Cupcakes Recipe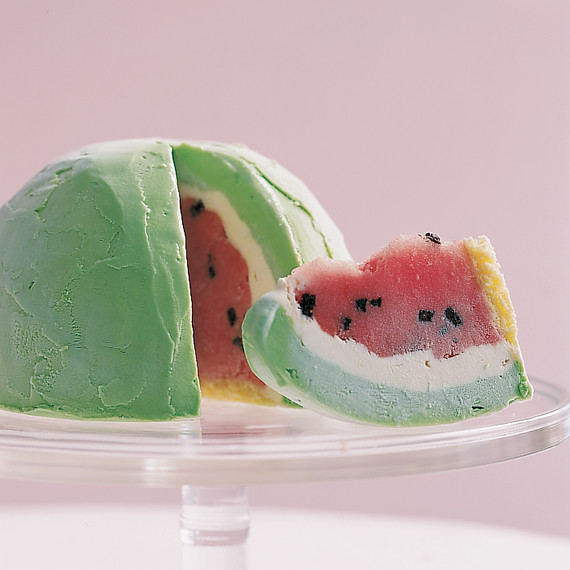 Try this ice cream creation that was inspired by a cantaloupe cake Martha saw on a trip to France. And everyone will eat the rind!
Get the Watermelon Bombe Recipe
What are your favorite ways to eat ice cream?