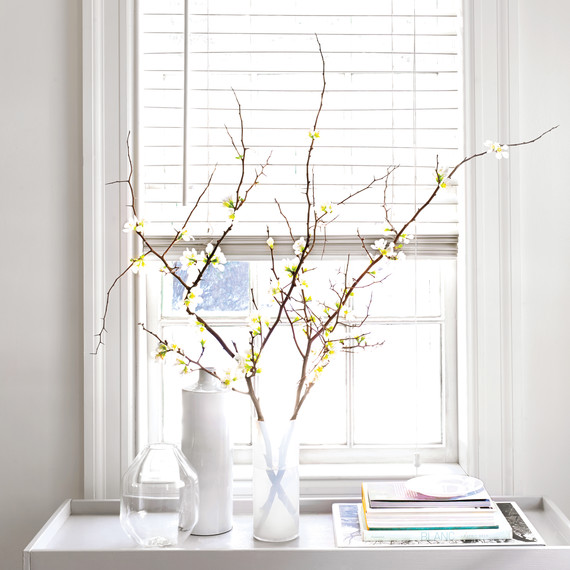 Sunlight is a natural dose of happiness. There's this sense of "ahh" when we throw back the shades and let the light flood in because sunlight stimulates boosted levels of serotonin in our brain, acting as a natural antidepressant and mood-lifter. So of course we love it! And the more of it we can get into our houses, the better.
Face the Right Direction
Start off by thinking about what side your house faces and what direction everything inside it is facing. The elements in your living space, oriented to flow with the natural direction of daylight, can enhance the visual warmth of your home, creating that warm, fuzzy feeling of being sun-soaked.
Then look at your sources. Look at your windows, doorway, and skylight (if you have one).
Windows that have become dingy over the months of winter hibernation need some cleaning.
Additionally, make sure you have the right window treatment. Breezy fabrics like silk organza sheer drapes or printed cotton seem to almost invite light. These white blinds work to reflect the light while giving you tight control over brightness intensity and cutting down on glare.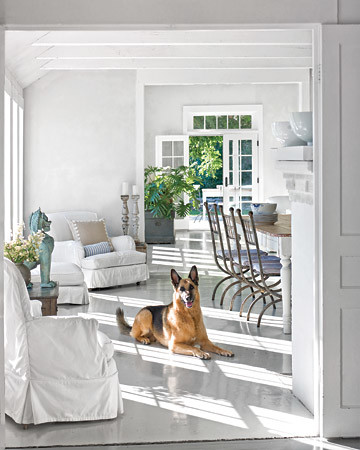 Maybe it's not the window treatment but the entire window you need to change! If you find light has trouble getting into the house, you might want to really open things up with French doors to your backyard. You can get the glass etched or frosted if you want more privacy.
If your problem is that room doesn't move between room to room, you might want to consider replacing an entire interior wall with some French doors.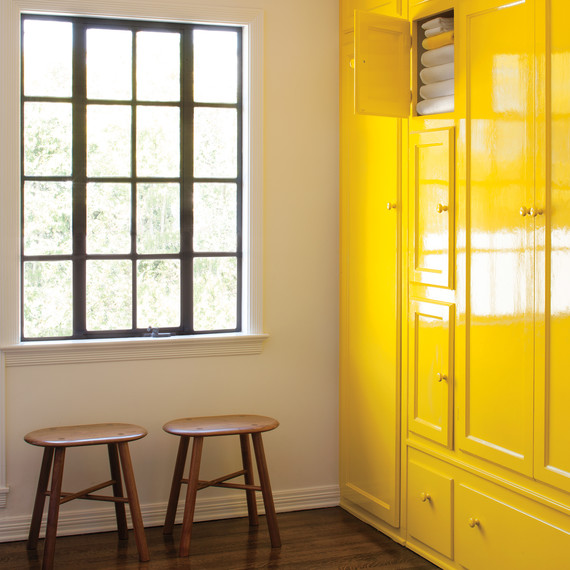 Be Bold with Your Brushstroke
Consider neutrals and light colors (think white) to accent the endless flow of light and shadow. A strategic splash of color can help to illuminate natural lighting.
Help light bounce throughout the room by using an eggshell or satin finish for walls and ceilings, and a glossy finish for installments like cabinets, woodwork, and railings. Above, this nondescript wooden built-in cabinet was made into a striking focal point by painting it a sunny yellow with a shiny finish. And the end result is nothing short of energizing.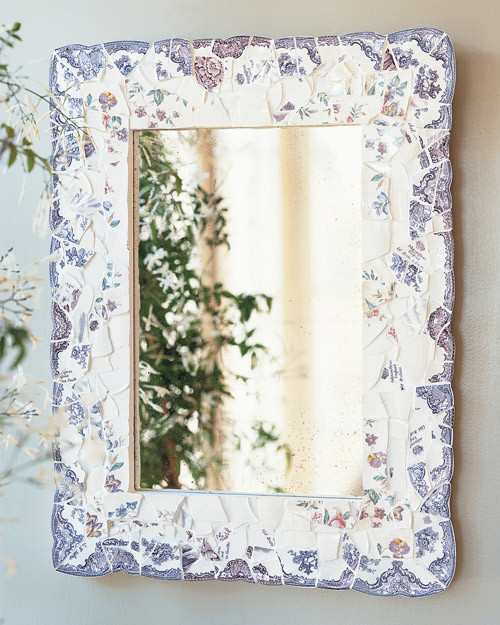 Of course you can take the shiny one step further by playing with actual mirrors. They can be grouped together opposite a stretch of windows, lined along the wall of a typically dark space (like a stairwell), or placed atop a coffee table. All will help capture and disseminate light. Chandeliers, chimes, brass door knobs, and metallic decorative elements will also create the same effect.
Conversely, artwork absorbs light, so keep your walls bare.