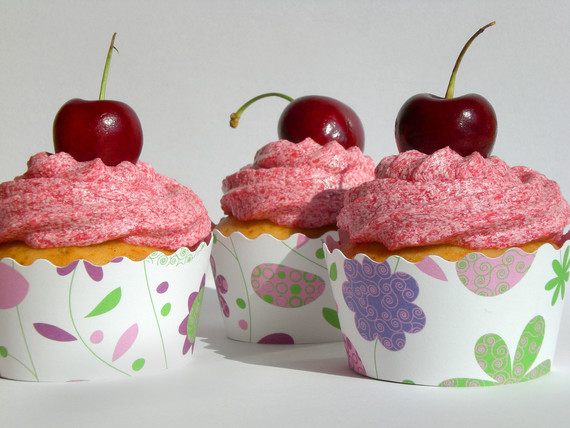 Cupcakes have become a celebratory staple piled high with folds of frosting. We stack them, stuff them, and ignite television wars over them. We love them for their hand-size goodness and for their exquisite coloring.
But what if we told you there was a smaller, less decadent version? 
"Fairy cakes" are delicate, bite-size desserts that are named for their petite proportions and airy sweetness. They were a favorite among little girls' tea parties -- where they were also called butterfly cakes. Instead of a dense cake batter, fairy cakes are made with a lighter sponge cake and covered in a sweet glace (or icing). The glace is made with sifted icing sugar and water. 
The star of the fairy cake is not the icing, but rather the light sponge cake. Try these magical treats for your next party.