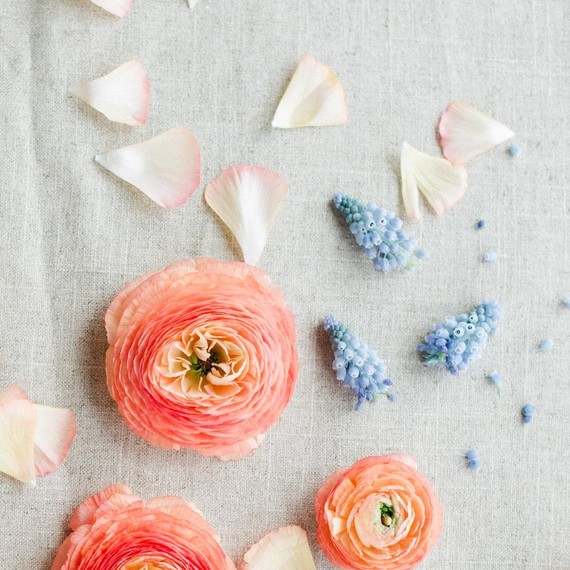 Modern entertaining is steering away from the traditional table setting. A bouquet of fresh flowers in the center of the table is a classic, but it could really use an upgrade. Here's how to create a table that your guests will be talking about for weeks!
I like using ranunculus, grape hyacinth muscari, and daffodils. You can use any flower of the season, just make sure the blooms will lay flat when beheaded!
Before spending money at the market, first check out what flowers and leaves you may have in your own backyard. Camellia, anemone, hydrangea, daisies, hellebores, and heuchera would work as well.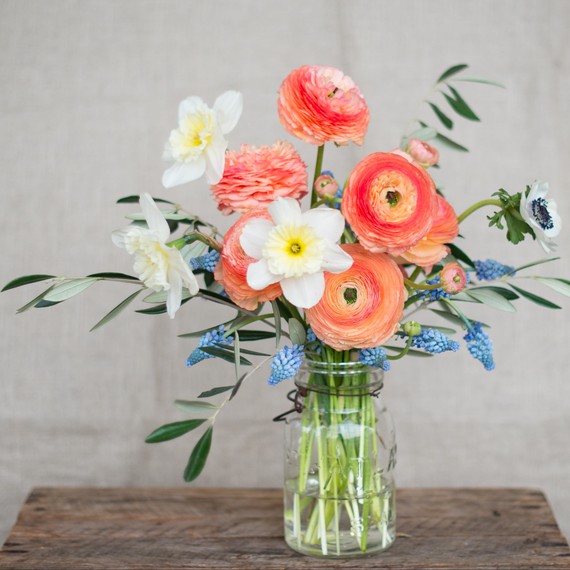 I'm going to use what's left in my spring bulb mason jar to create a lovely floral tablescape. This vased arrangement is perfectly ripe for the picking. The blooms are fully open, and ready for display!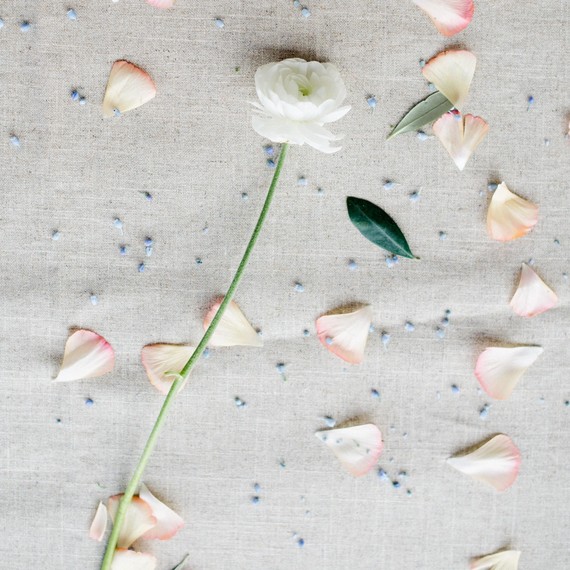 1. Choose the Canvas
We've started with a plain muslin table cloth. You could also use a painter's dropcloth, raw canvas, or a piece of linen.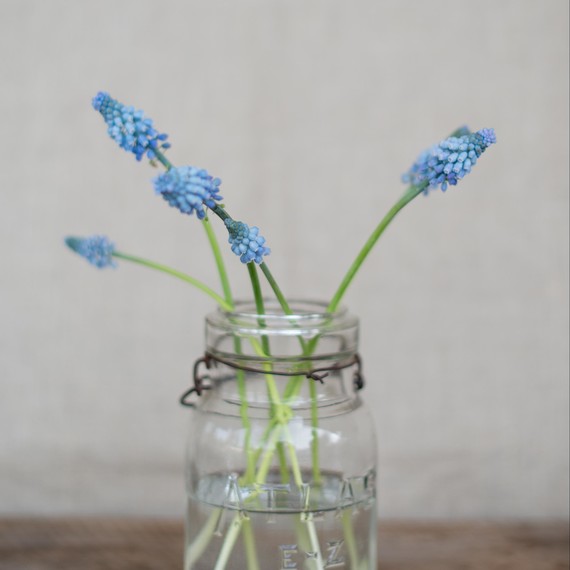 2. Beheading the Blooms
Next, you'll need some tiny, tiny flowers. These grape hyacinth (pictured above) are perfect for a pop of periwinkle in the mix. If you can't find grape hyacinth, look for something with small, clustered blooms like lilac, spirea, lisymachia, or yarrow. Pop off just enough to spread the color around. Don't worry about evenly spacing the color, leave it looking natural and care-free.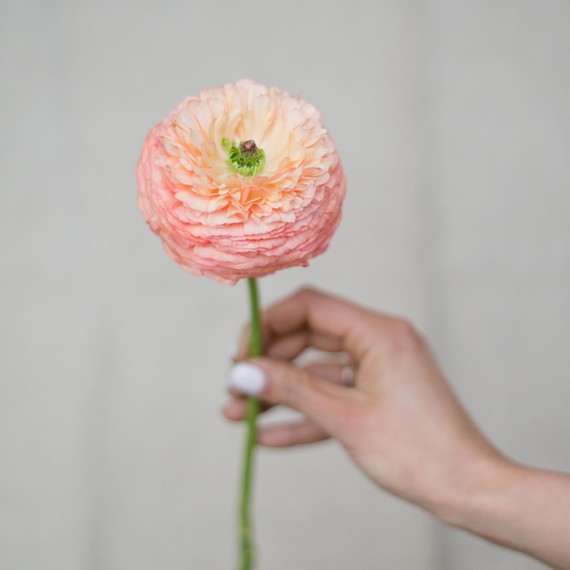 Now, choose the biggest and showiest blooms of ranunculus and daffodils, clip the stem flush with the back of the flower, so it will lay flat on your canvas. I cut about five of these in total for good measure. (Insider tip: Odd numbers always look better when arranging flowers) I grouped these in an asymmetrical fashion on my tablescape. You could also use camellia, garden roses, or daisies in this step.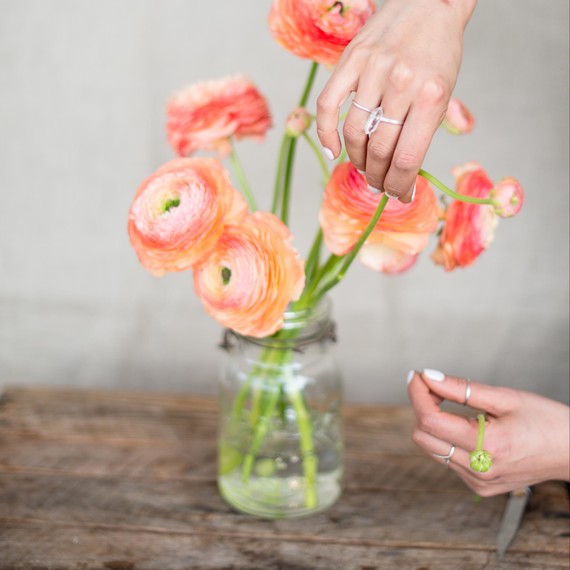 Remember to save any rogue petals that may fall off in the cutting process! Spread them in one fell swoop across your tablecloth as your last step.
3. Move It Around!
Adjust and play with your flowers! Do what feels right. Remember not to overcrowd or pile too many flowers onto your tablescape. As a rule of thumb in styling and presentation: It is better to take something away than to add. Once arranged, these flowers can last up to five hours before wilting, and even longer if the temperature stays cool. 
Big thanks to my inspiration and photographer Christie Graham of Christie Graham Photography, Vancouver.
Florals by Lauren Sabo of Botany and Co., Vancouver.