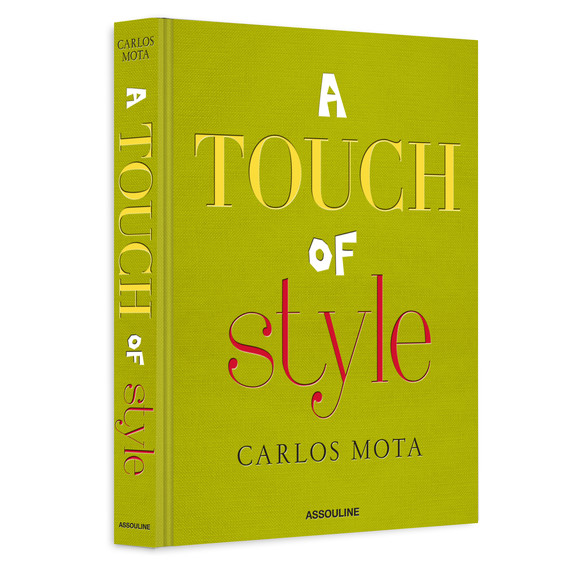 Unlike a photographer or decorator, a stylist has one of the most amorphous jobs on set. But great styling can mean the difference between an average photo and an instant phenomenon. For the latter, industry insiders know to call Carlos Mota, also known as the "glamour whisperer."
If you've ever found yourself unable to tear your eyes away from a spread in Architectural Digest or Elle Decor, there's a good chance Carlos was behind it. He's served as a stylist and editor for both brands, produced features for top publications like Vanity Fair and T: The New York Times Magazine, and styled catalogs and advertising campaigns for luxury brands worldwide. As you'd expect, his new book is overflowing with magic moments that take good design above and beyond. See a few of his most genius ideas for yourself.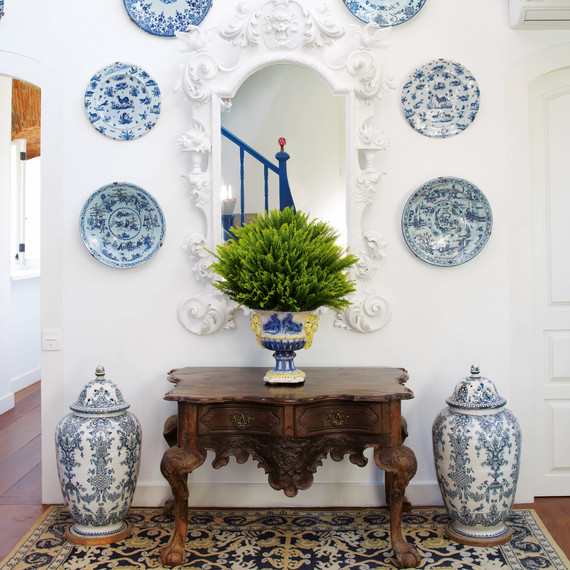 Carlos has an innate understanding of scale, especially where plants are concerned. A meeker stylist might have opted for a lower, daintier arrangement, but this spray of green stands up to the monochromatic decor and almost aggressive symmetry of the room. That's what I'd call perfect imperfection.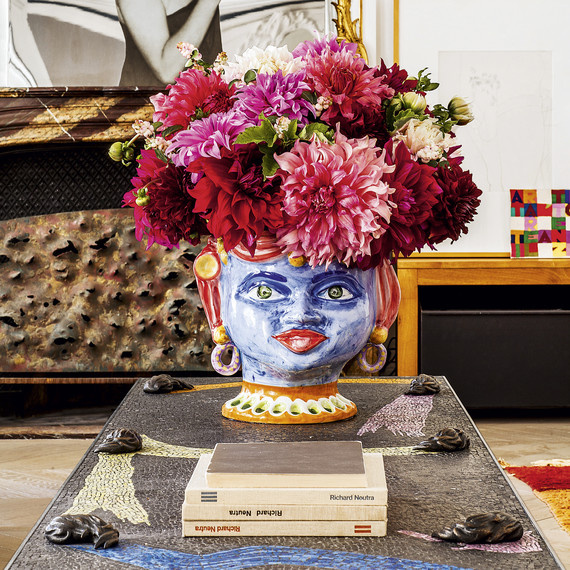 Carlos is utterly fearless when it comes to texture. While that kind of intensity can be polarizing, it always makes for a photo that makes you want to keep looking.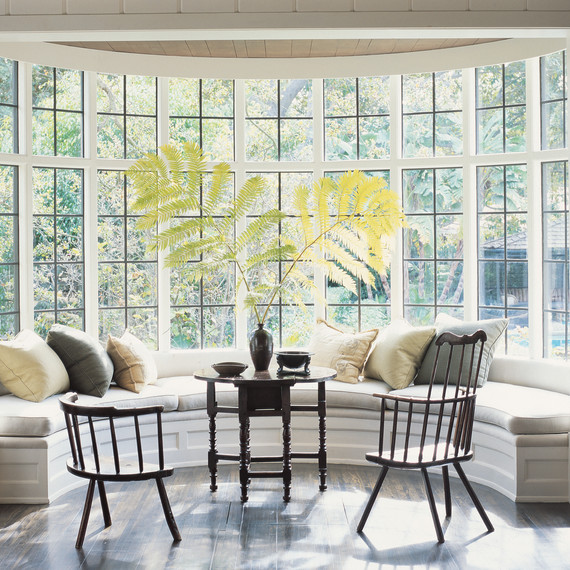 How cinematic are those fern fronds? I feel like I'm looking at a movie set. You can see the life in this space -- imagine sinking into those perfectly fluffed pillows and watching the light move across the walls.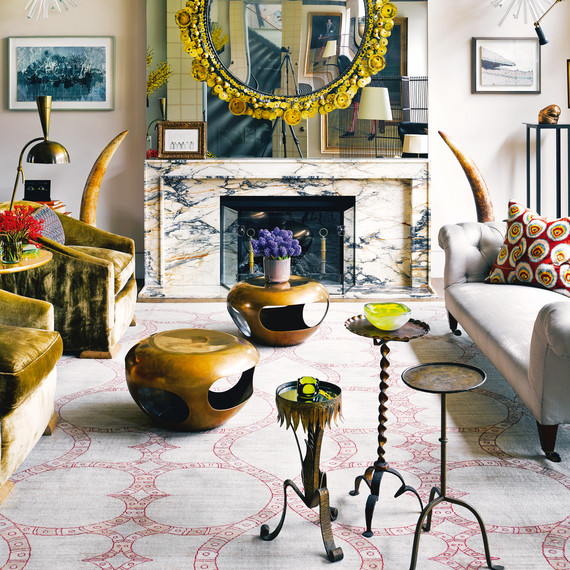 Just look at the depth in this photo. Absolutely nothing is obvious. Again, it might not be for everyone, but sometimes the point of an editorial is to make you think.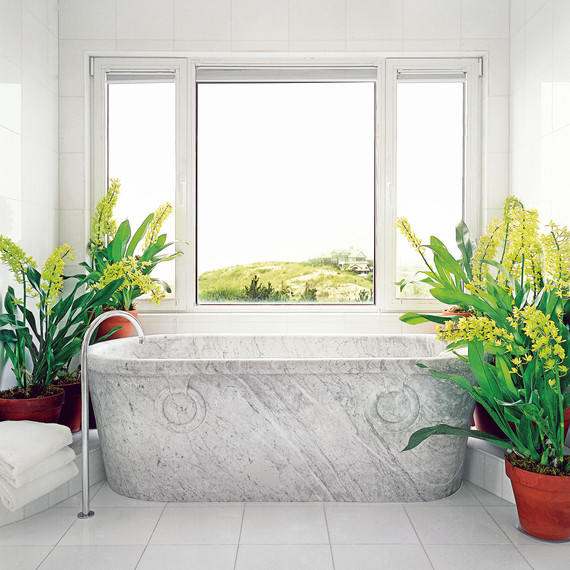 Sure, it's a lovely bathtub. But without the orchids and the towels, it would be a very static space. Good styling means the difference between pretty and inviting. Those details make you say, "I want to hang out there."
Look how every gap across the horizon has been filled. It completely transforms the architecture of the room. The poppies punctuate the sentence --the person who lives in this house would absolutely buy those flowers.