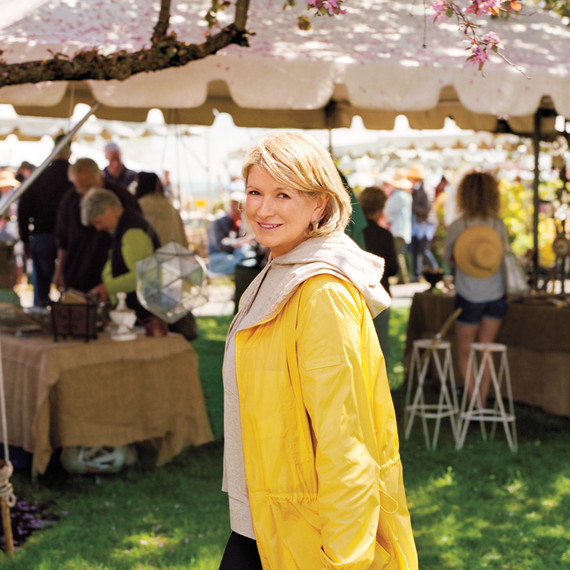 There are a few events that go on my calendar each year that I consider sacrosanct: my family's birthdays, my summer vacation in Maine, my Christmas party, my Easter egg hunt, and Trade Secrets. Almost nothing can cause me to miss these dates.Trade Secrets is a very interesting rare-plant and gardenantiques sale that is held each year on a friend's property, LionRock Farm, in Sharon, Connecticut. This sale attracts thousands of shoppers every spring and benefits a very worthy local group, Women's Support Services. Established in 2000 by interior designer Bunny Williams, Trade Secrets brings together, in one place, for one day, more than 60 growers, antiques dealers, artisans, and plantsmen and women who specialize in the rare, the special, the unusual, and the coveted. It is the one place where, if you get there early and stay late, you can visit with suppliers from all over the Northeast. Because I garden most weekends in spring and summer and work on weekdays, I would find it almost impossible to go to each exhibitor's greenhouse or shop to find what I can locate here in one day.
The night before Trade Secrets, executive decorating director Kevin Sharkey, gardener Ryan McCallister, driver Carlos Villamil, and I (and the dogs, of course) sleep in Bedford on the farm, get up at 5 a.m., and drive two large pickup trucks to Sharon, a picturesque village in northwestern Connecticut. I make cappuccinos and scrambled-egg-and-bacon sandwiches for the hour-long drive. We have tickets for early buying, which begins at 8 a.m. (we purchase them online as soon as they go on sale), but no matter how early we arrive, there are always other early birds in line before us!
I cannot recall any Trade Secrets day being inclement. A rainy day would certainly put a damper on the festive and friendly atmosphere. Besides the many vendors under a series of variously sized tents, there is a coterie of enthusiastic local volunteers. These are the luggers and packers for the buyers and sellers. And there is a lot to lug and pack! Every buyer is given a number, and that number is used to identify every order. Once purchased, each order is sent to a holding area,and each number has its allotted space. Many of us shoppers buy scores of plants and objects, so the process requires a lot of organization.
Many of the buyers make a weekend of this special event, shopping all day Saturday and attending a wonderful tour of several celebrated local gardens on Sunday. I generally have so many plants that I need to spend Sunday planting them. But I can promise that should you attend, you will not be disappointed in the quality of the lovely gardens on the tour—you will learn a tremendous amount about the plant material that thrives in this special corner of our country, and you will be able to converse with some of our finest gardening experts. And you will be benefiting a good cause.
A Tour of Trade Secrets: Martha's Favorite Field Trip