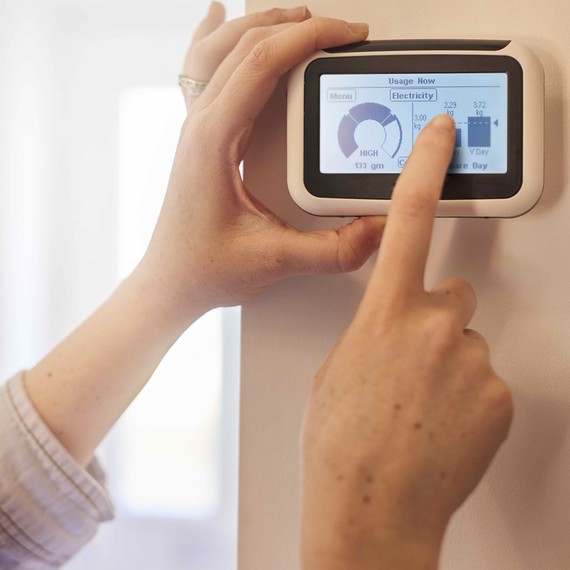 Introducing #ChangetheDay
We'll offer simple ways you can have a positive impact on your health, your home, and even the world. Get inspired by our Change Makers and the companies that are making a difference in the way we live. Join us!
Take the pledge to save energy in your home
Right now, your home could be leaking energy without you knowing. In fact, on average, most households will lose nearly 20 percent of their heating and cooling due to a faulty air duct alone. Not only does this end up costing you extra dollars on your energy bill, but it may also be taking a serious toll on the environment.
But fear not: a smarter home may be closer than you think. Whether you have a weekend to spare (try installing a smart thermostat) or a few weeks (consider switching to solar energy), there are many ways for every budget that you can help cut back on your home's carbon footprint—and save some cash along the way. 
[HERE'S: The Real Cost of Energy Consumption]
1. Get a Home Energy Audit
 "The first step to a smarter home is figuring out where you can improve," says Yury Polonsky, Vice President of New York State Energy Audits which provides subsidized energy audits to thousands of homeowners across the state. An energy audit is a full-home inspection that identifies areas where energy may be leaking. Making upgrades recommended during an audit can save you up to 30% on your energy bills. 
Often, a home's attic or crawlspace is the most problematic area, according to Polonsky. "By pure physics, as a boiler or furnace works to heat your home, the heat rises. And if the attic is not well-insulated, heat will escape and the boiler will work overtime." One of the first signs of poor insulation? A noticeable difference in temperature among rooms or between floors. To find a professional energy auditor, you can contact your utility company for recommendations or see if there are any state-subsidized programs available. There are also ways you can conduct a DIY energy audit. 
2. Look at Your Lighting
One of the quickest and most cost-effective ways to save energy at home is to switch your bulbs to energy-efficient ones. Just swapping out your five most frequently used light bulbs with Energy Star certified replacements could save you $75 a year. And of course, when you leave a room, always remember to turn the lights off (we all need a reminder, right?).
[MEET: The Family That Found a Smarter Way to Go Solar]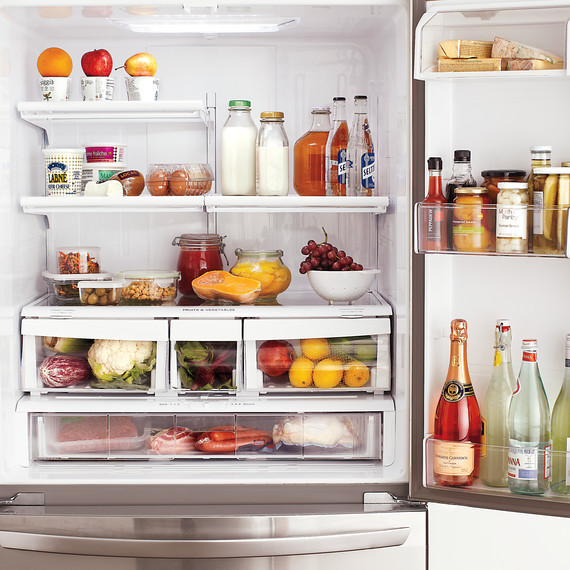 3. Assess Your Appliances
If you have a refrigerator that's over 10 years old, consider upgrading to a more energy-efficient model; today's Energy Star certified options use up to 40% less energy than conventional models from 2001. Opt for one with a top-mounted freezer and you can save up to 25% more energy than bottom or side-by-side mounted units.
Smart appliances, like Whirlpool's(R) Smart Over the Range Microwave*, also feature elements like "Scan-to-Cook"* technology to help heat up food for the exact amount of time needed. In other words, you waste less time (and energy!) overheating or re-heating that still-cold-in-the-middle lasagna. By switching out to more energy-efficient models, you can rack up big savings in the long-run and may also be eligible for tax credits and rebates. 
4. Don't Skip the Small Stuff
When it comes to turning your home into a more eco-conscious one, the smallest changes can quickly add up. Try installing a dimmer switch which can not only expand the lifespan of your bulbs, but also doubles as flexible mood lighting. Or help avoid energy drains—and save up to $100 a year—by hooking up chargers and other desktop appliances to a power strip that can be turned off when not in use. Check out more small ways to make a big difference here!
Join us to help #ChangeTheDay. Sign our pledge.
*Appliance must be set to remote enable. Select frozen foods included. WiFi & App required. Features subject to change. For details and privacy statement, visit whirlpool.com/connect.